Recently I was fortunate enough to win the Dr. Bronner's giveaway by greenbeauty.de…
I follow greenbeauty.de on Instagram and managed to strike it lucky with their giveaway last month! The stock a wide range of products from Dr. Bronner's as well and many other brands such as Caudalie, Holly's Natural, Schmidts Naturals, Stop the Water When Using Me!, Weleda, The Konjac Sponge Co., and even Teatox! Check them out!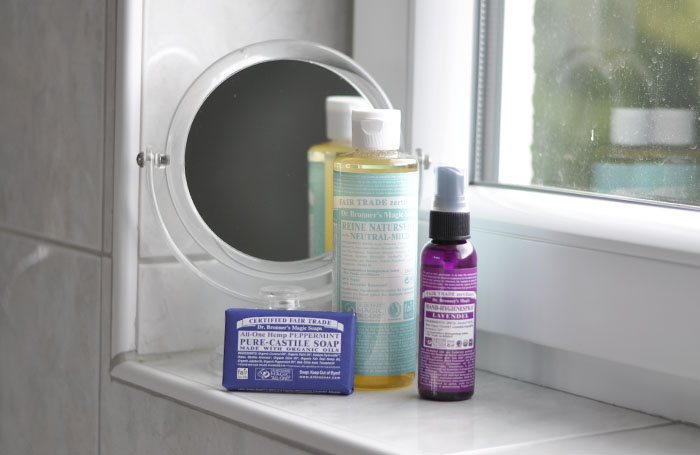 I have wanted to try some of Dr. Bronner's Magic All-One products for quite a while now… I've just been a bit too wary to splurge on them as their not exactly a budget item. That being said they don't have the price points of luxury items either; they're kind of a happy medium.
I won three products from the range:
Magic Soap Liquid in Neutral-Mild (Reine Naturseife)
All-One Pure-Castile Soap in Hemp Peppermint
Hand-Hygienespray in Lavender (Lavendel)
The Liquid Soap came as a 236ml bottle made from 100% recycled plastic! Win! It is quite a strong plastic, so it is a bit more difficult to squeeze…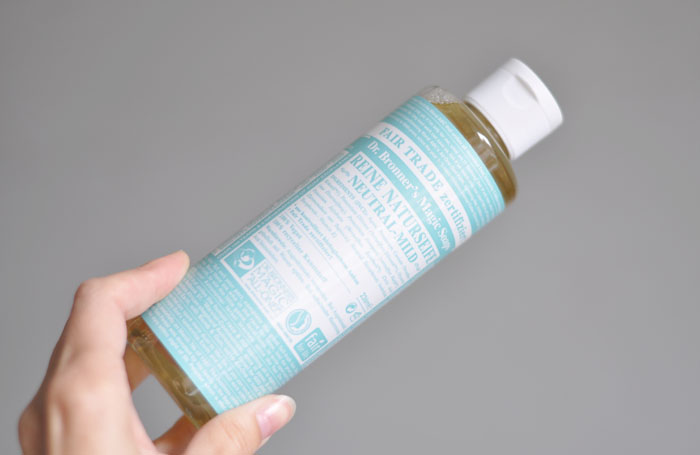 There really is hardly any odour, unless you pretty much stick your nose right in it; even then it a very neutral, kind of oil smell. This is probably due to the main ingredients being derived from oils such as coconut, olive, and jojoba.
The Pure-Castile Soap Bar doesn't actually say on the packaging how much it contains but it's about half the thickness (around 1cm) of what I would classify as a "normal" bar of soap. I believe this one is a sample size.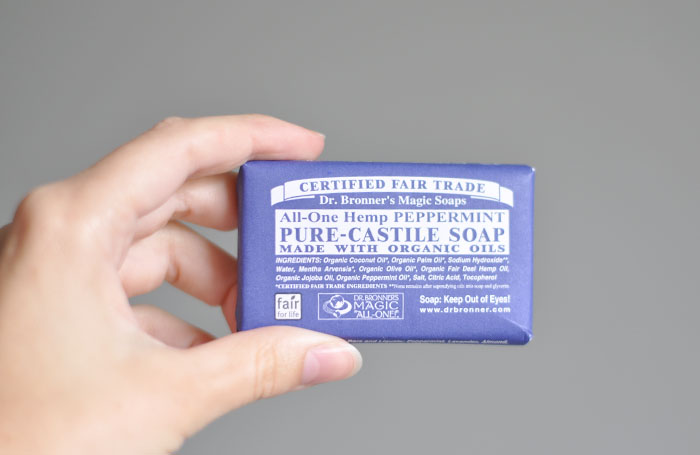 This bar smells divine! But I love anything minty, it just smells so fresh. I think it's going to feel like using a giant after dinner mint run wash myself with! The mint scent is not overpowering though, its just enough (though I could handle more!).
The Hand-Hygienespray comes in a 59ml bottle (I'm assuming this is from recycled plastic as well), and is a very handy (haha hand-y) size to keep in your handbag. It's also nice and light so won't add too much weight – good for me because it always seems like I have bricks in my handbags they're so heavy!
This basically just smells like pure lavender, not alcohol-y like most hand sanitisers, its lovely! The scent lingers on your hands for a little while, which I don't mind because I enjoy the smell of lavender. I know lavender is supposed to have antibacterial properties but I'm still not sure if I would want to look how many germs are left on my hands under some scientific lighting… I am happy with being able to use a natural product though.
All of Dr. Bronner's products are certified by Natrue, BDIH, Leaping Bunny, and Fair for Life. They have also been certified under the USDA National Organic Program, ingredients come from certified organic agriculture.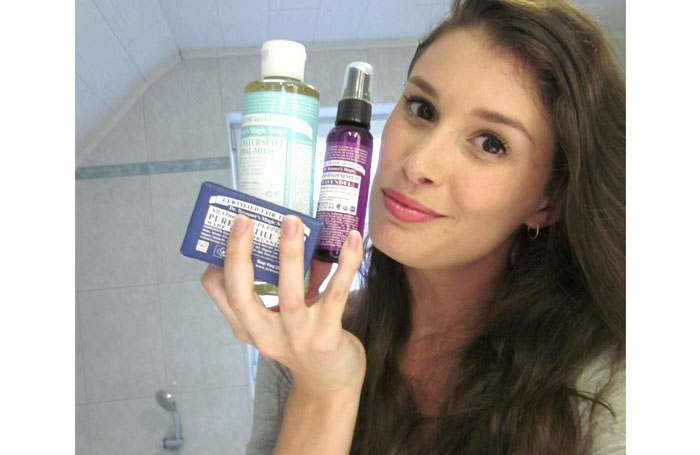 Have you had any experiences with Dr. Bronner's Products before?…
Love,