We're already a week into the new year, but I figured it was high time to do a little round up of my favourite green beauty products of 2018. I am fortunate enough to have some stunning products sent to me to try out, and so I wanted to share my thoughts with you on a few of my favourites… All of these were sent to me to try out for myself with no strings attached. All of these are my honest opinions – as always! And none of the links in this post are affiliate, just making things easier for you!
It's been a while since you hear from me and I'm so sorry! Life got a little crazy, finishing up my master thesis, making big life choices regarding my career (TGE is still just a side project for me!), moves on the horizon, and too much else! I'm going to get my life together soon, I promise!
So, without further ado, a small selection of my favourite products from 2018!
SKINCARE:
This is probably the largest selection of favourites, which makes sense as it's the largest category of products I tend to test.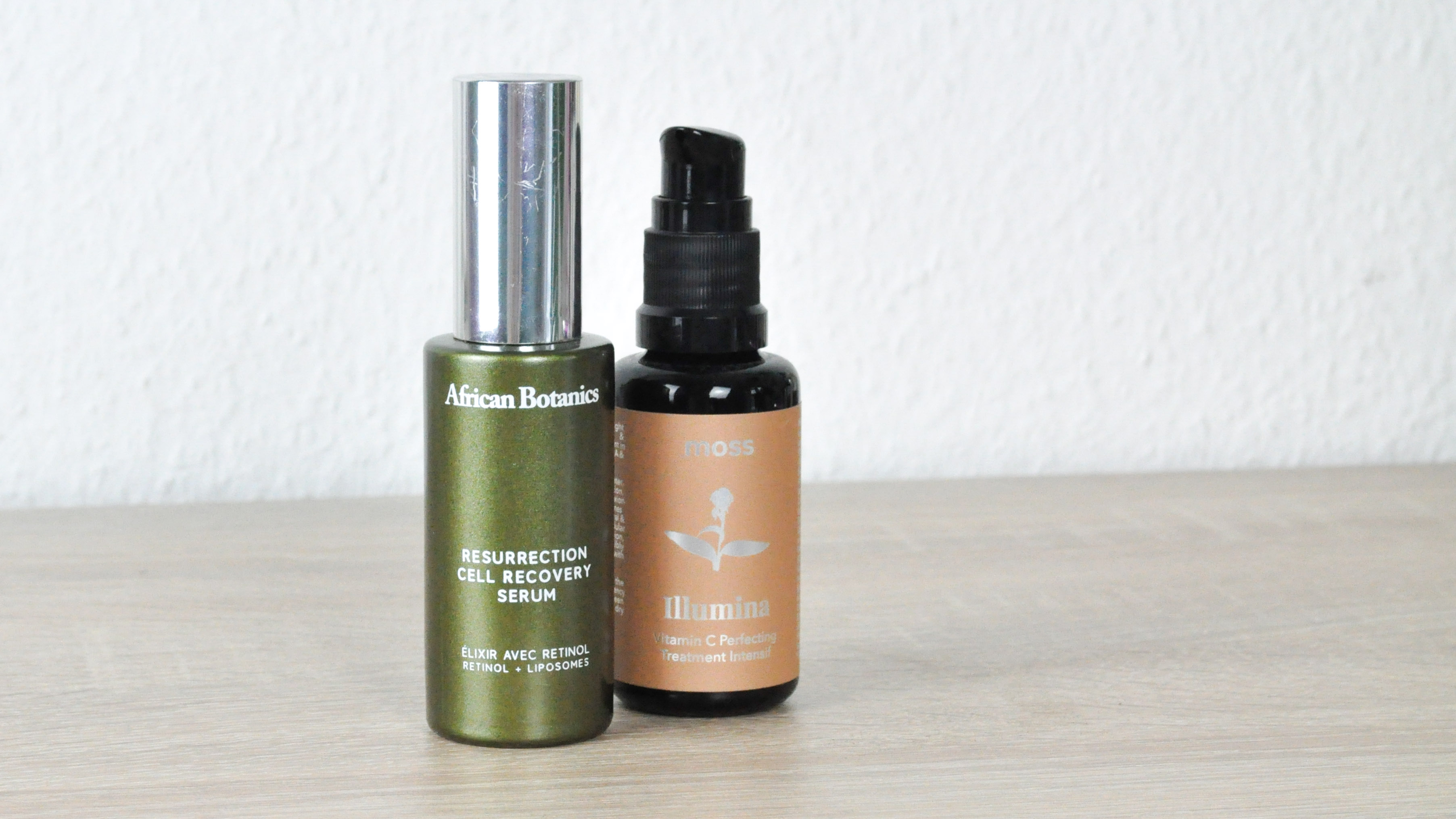 African Botanics Resurrection Serum + MOSS Illumina
I will include these two together as I used them basically identically. These went on following cleansing and before an oil (or occasionally cream) in the evening. This was probably one of the first times I really felt like I noticed a difference in my skin. At least for me, they really cleared my skin up with nightly use. I felt like if I missed a couple of nights not using them, a few problem spots with show their unfortunate faces. Then, when I went back to using them, they cleared up within a couple of days! Maybe it's a happy coincidence, or a placebo thing, but now I don't want to be without one or the other of these!
Both products came in Boxwalla Beauty Boxes with llumina being first up, I was sooooo sad when I realized I was getting to the end of the bottle! Then thankfully, the Resurrection Serum arrived and was able to take its place!
Just a quick note, but the Boxwalla subscription box has just blown me away with the quality of curaition of products and the amazing value for money. Check out their website here.
African Botanics Instagram: @africanbotanics
MOSS Instagram: @mosskincare
Boxwalla Instagram: @theboxwalla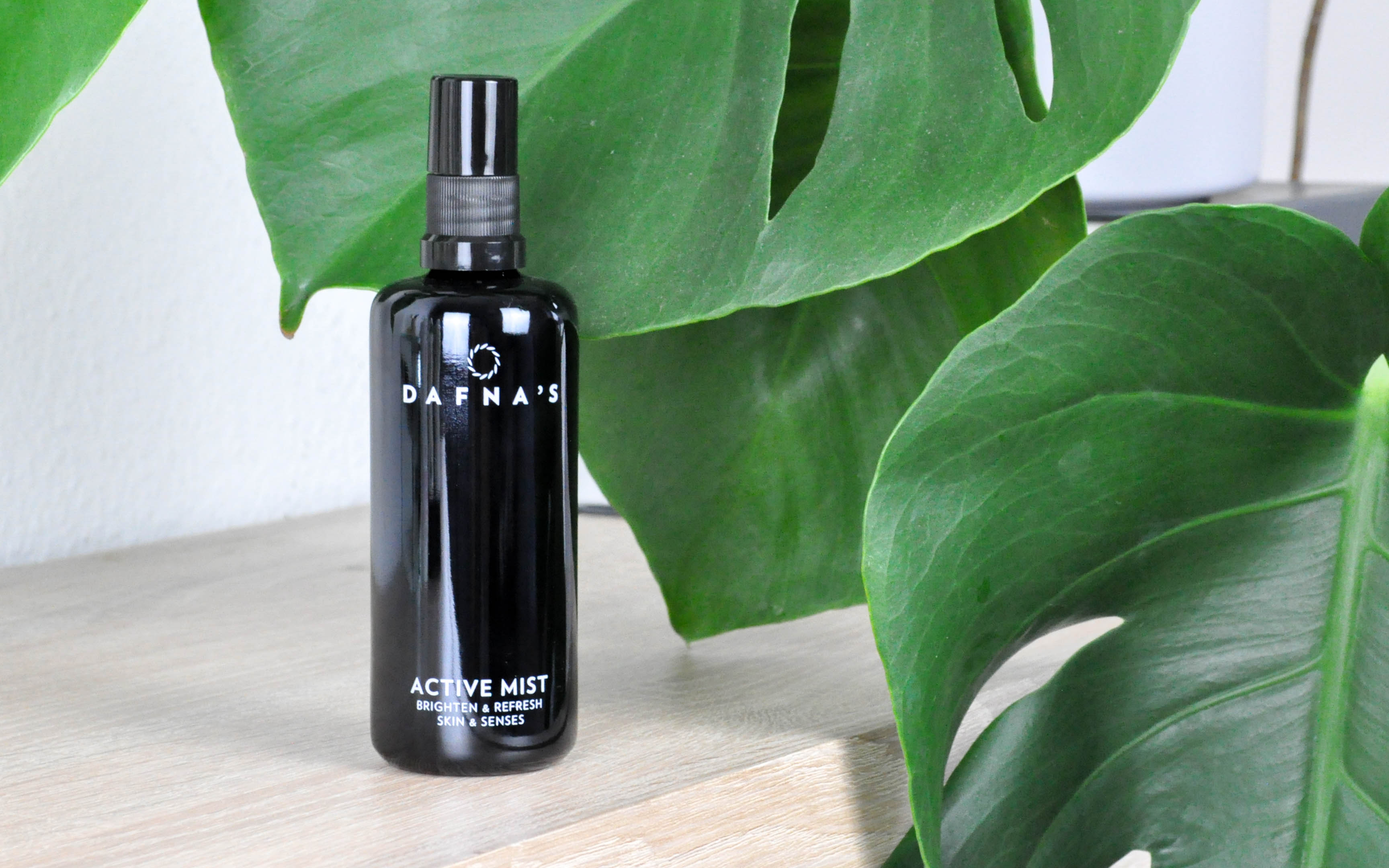 Dafna Active Mist
I absolutely love the scent of this mist and its so perfect for applying for before any other products. I like to use a mist with my other products to help them distribute equally, and this one is just fabulous for it.
Check out Dafna's product on her website
Dafna Instagram: @dafnaskincare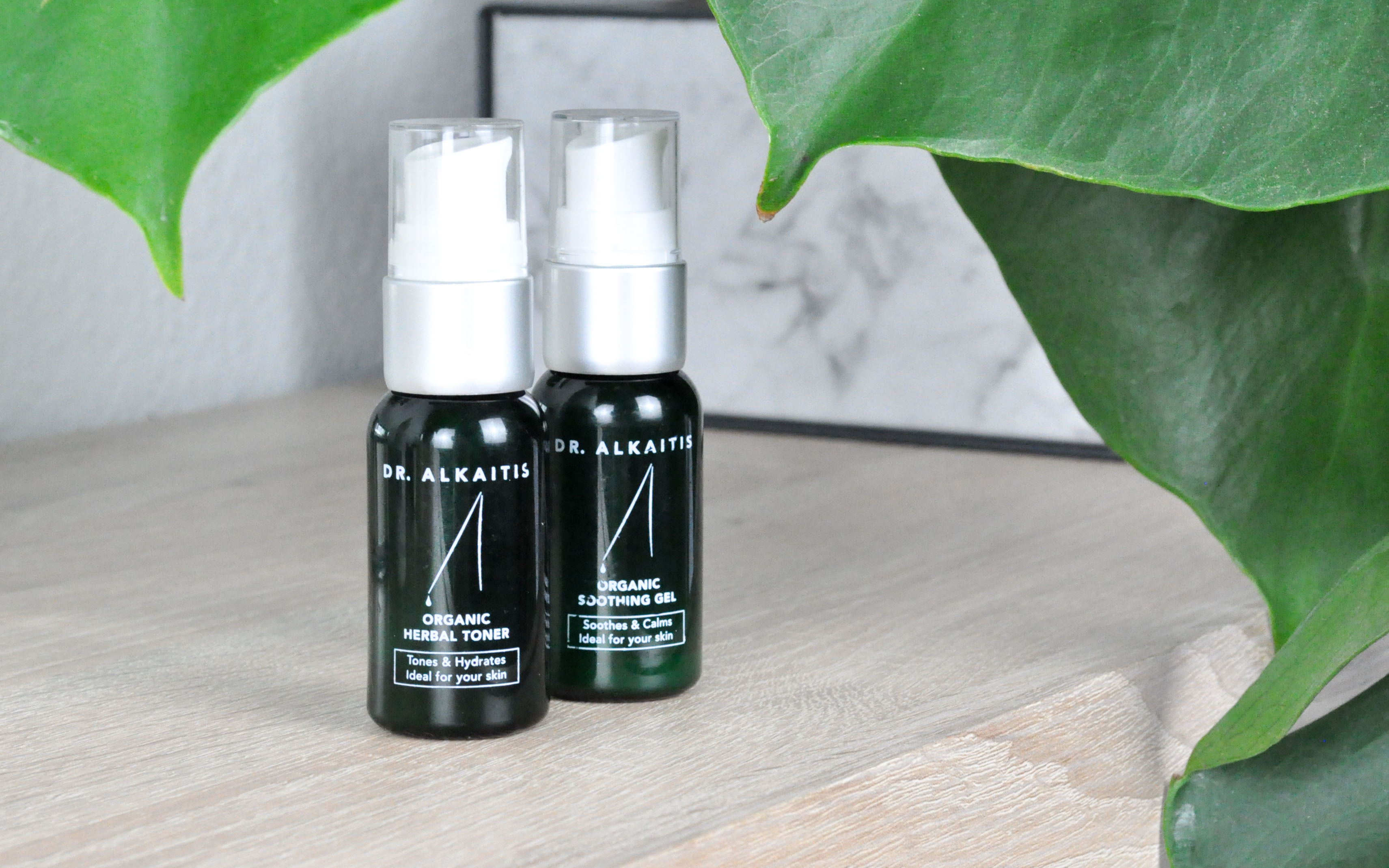 Dr. Alkaitis
On my skin, I don't notice a huge difference, just the texture, so I love these products equally. I have really loved all of the Dr. Alkaitis products I've tried, but these two are just so incredibly soothing and just set up my skin beautifully for anything else I'm going to apply on top.
Dr. Alkaitis is available in Europe at Amazingy
Dr Alkaitis Instagram: @dralkaitis
Amazingy Instagram: @iamazingy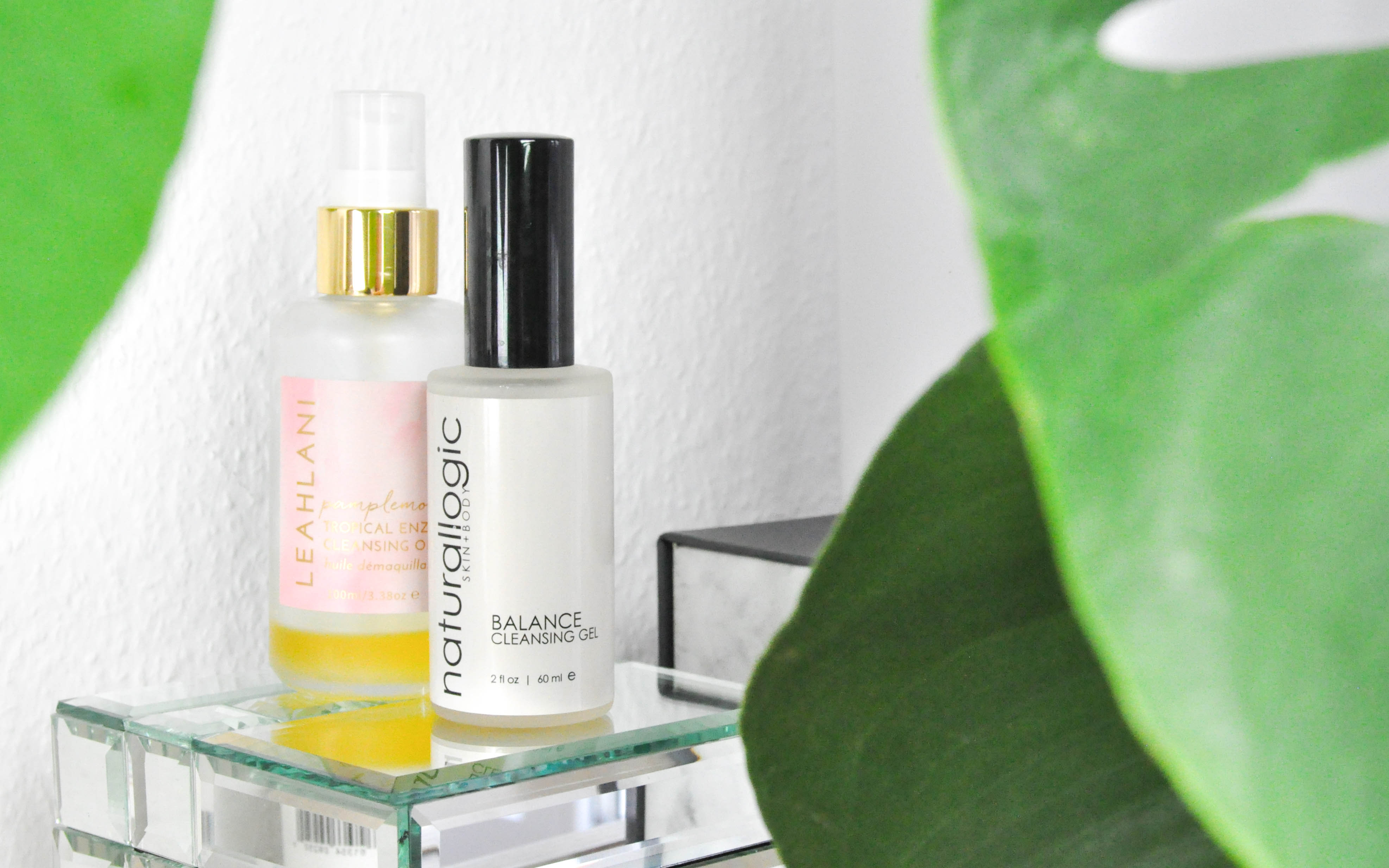 Natural Logic Balancing Cleanser 
I was able to try and few products from the Natural Logic range, and while I really enjoyed all of them (especially the Alpha Mask and Rarefy Serum!) the balancing cleanser has just been a favourite of mine in terms of all the cleansers I've tried.
Available on the Natural Logic Website or So Natural Beauty in Europe.
Natural Logic Instagram: @naturallogic
So Natural Instagram: @sonaturalbeauty
LEAHLANI Pamplemousse oil cleanser 
I was blown away the first time I tried this oil cleanser. I've used a few oil cleansers before, and none of them washed completely off like Pamplemousse does! Perfect for starting the day off and waking you up, or removing your makeup at the end of the day.
LEAHLANI is available in Europe at So Natural Beauty
Leahlani Instagram: @leahlaniskincare
So Natural Beauty Instagram: @sonaturalbeauty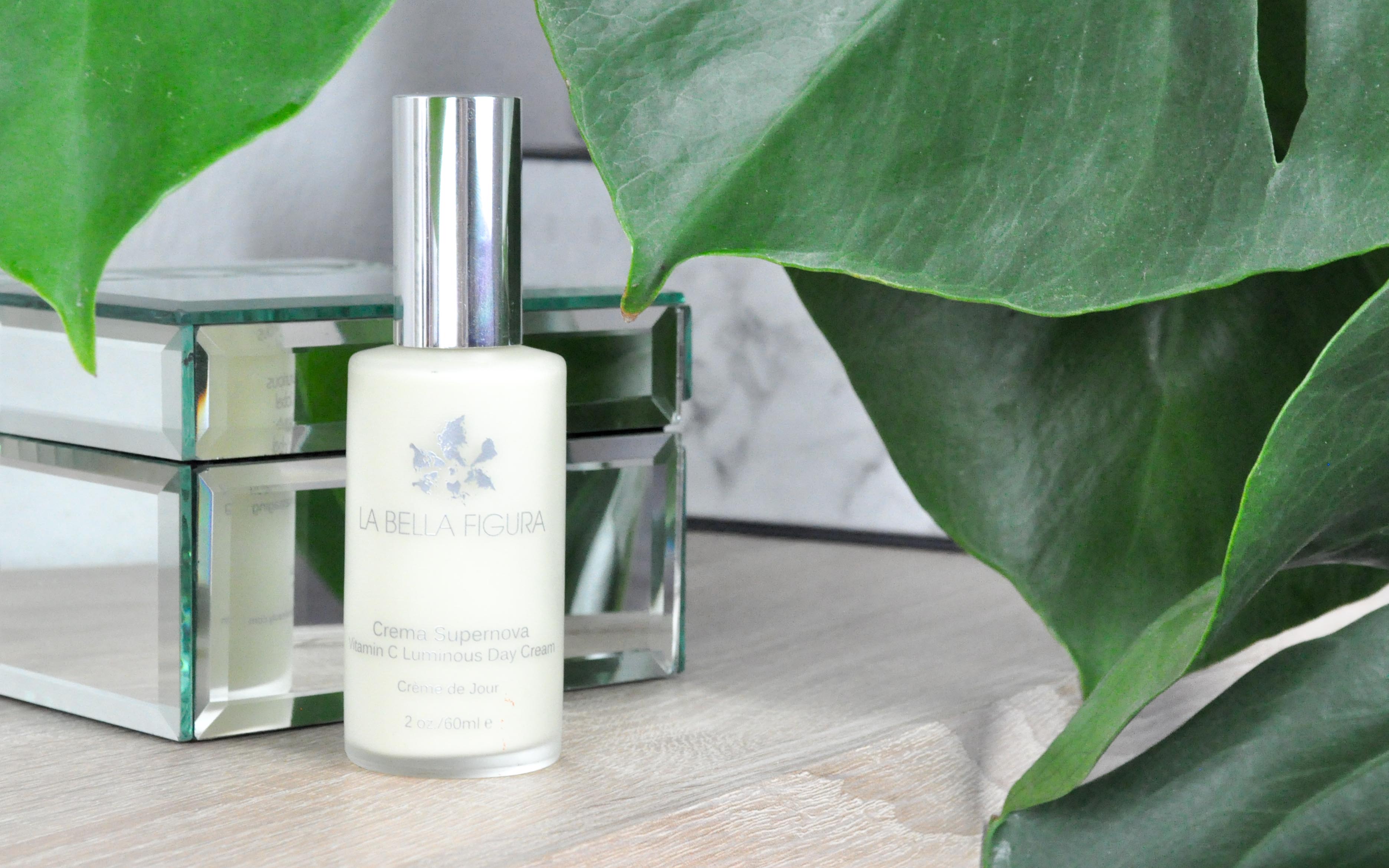 La Bella Figura Crema Supernova
As the cooler months have set in, I've really fallen in love with this product. It's beautifully light, and absorbs quickly, while still providing my skin with the hydration it needs. It was a little much for my skin in the summer months, but I have fallen in love all over again! Check out my interview with Yelena here.
Shop for La Bella Figura in Europe at Reina Organics.
La Bella Figura Instagram: @labellafigurabeauty
Reina Organics Instagram: @reinaorganics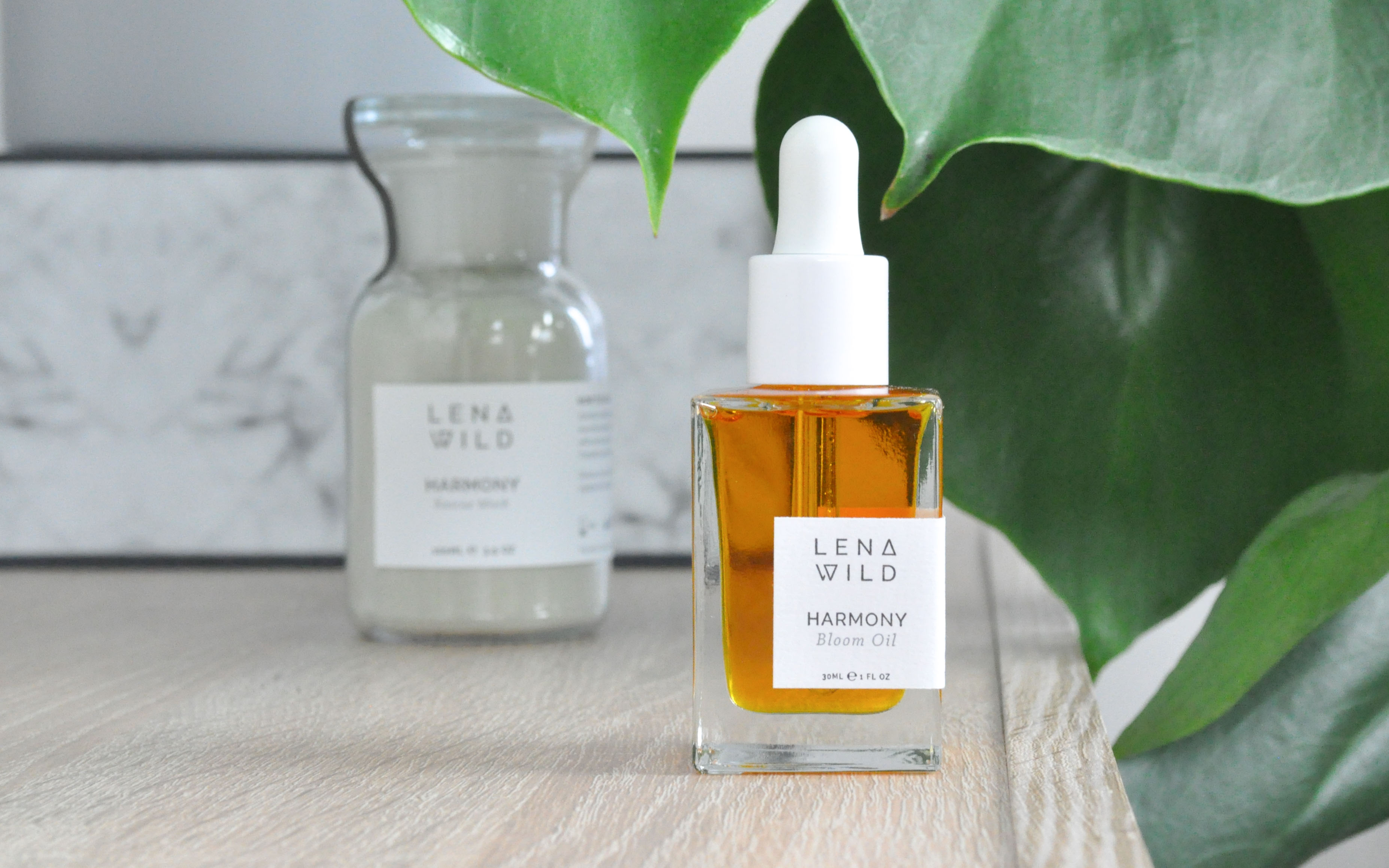 Lena Wild Harmony Bloom Oil
Both of these Lena Wild Products are such beautiful creations. Yalena has taken care throughout the entire development process of her products. The packaging not only looks beautiful on your shelf but is sustainable as well! The labels and boxes aren't made from trees, but waste instead! And the Harmony Rescue Mask is fabulous as well!
Check out Lean Wild's products on their website
Lean Wild Instagram: @wearewildbeauty
BODYCARE:
Honestly pHresh Deo
Finding a natural deo that works and doesn't give me a massive rash has been a long and difficult quest. However this Honestly pHresh deo has been probably the best I have ever tried! I've made my boyfriend switch to natural as well, and this is probably the only one that has really worked for him. He even liked the more "girly" scent haha!
Check out the Honestly pHresh website here
Honestly phresh Instagram: @honestlyphresh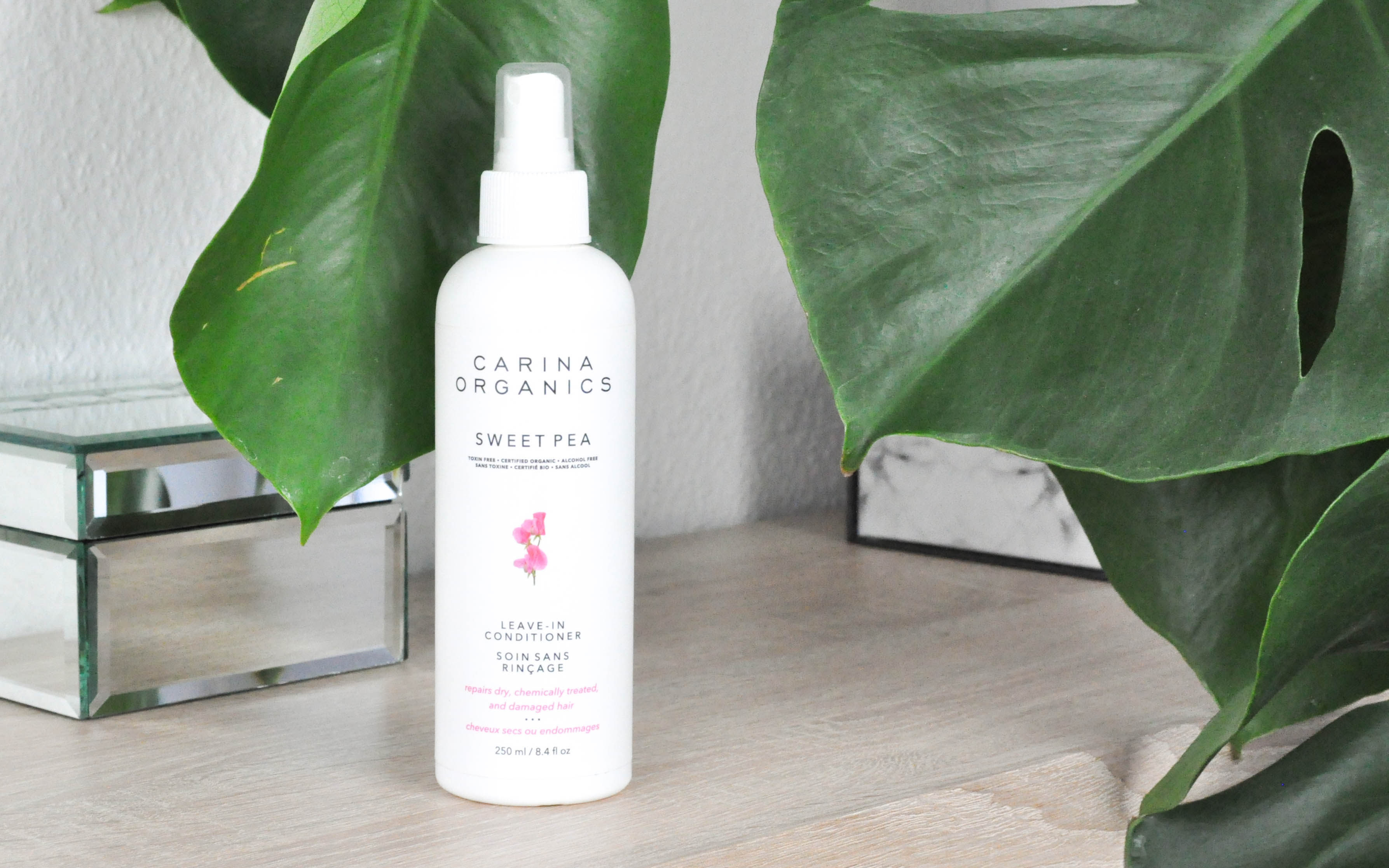 Carina Organics Leave in Treatment
I love this for calming down my frizzies and flyaways! (I tired their shampoo and conditioner a while ago as well and I actually thought it was really great! Reminds me to pick up some more actually…)
Shop for Carina Organics in Europe at Live in the Light
Carina Organics Instagram: @carinaorganics
Live in the Light Insatgram: @liveinthelight3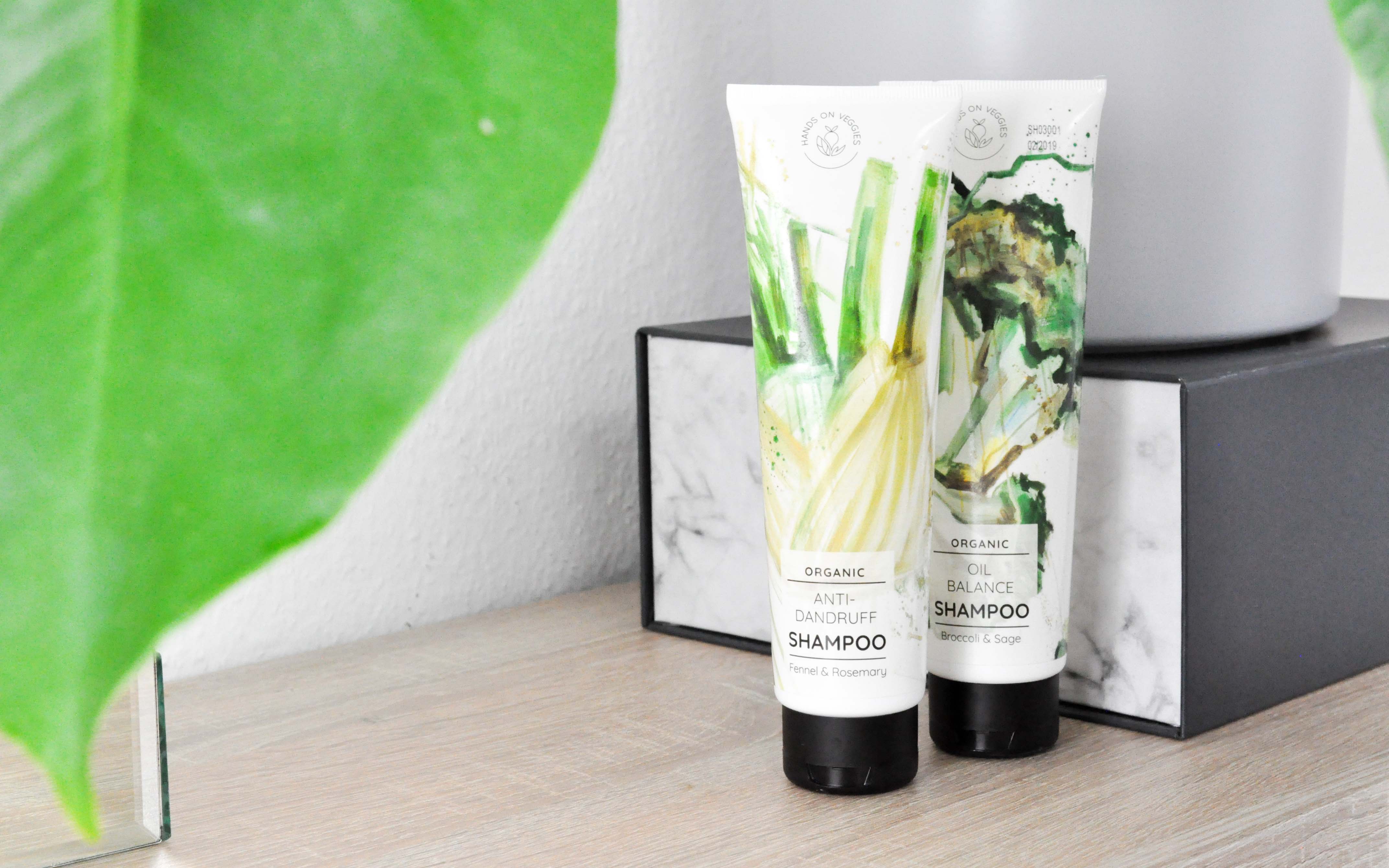 Hands on Veggies
Haircare has also been a difficult one for me. I used to just use your standard Panteen or Herbal Essences and never had problems with my hair or scalp. I switched 3+ years ago now and have been having issues with my scalp, even after cutting out sulphates. Finding Hands on Veggies has finally helped with solving my problems! My scalp still isn't 100% the way I would like it to be, but this s the best I've sound so far I think! Just waiting for them to bring out a conditioner!
Check out the Hands on Veggies website here
Hands on Veggies Instagram: @handsonveggies
MAKEUP: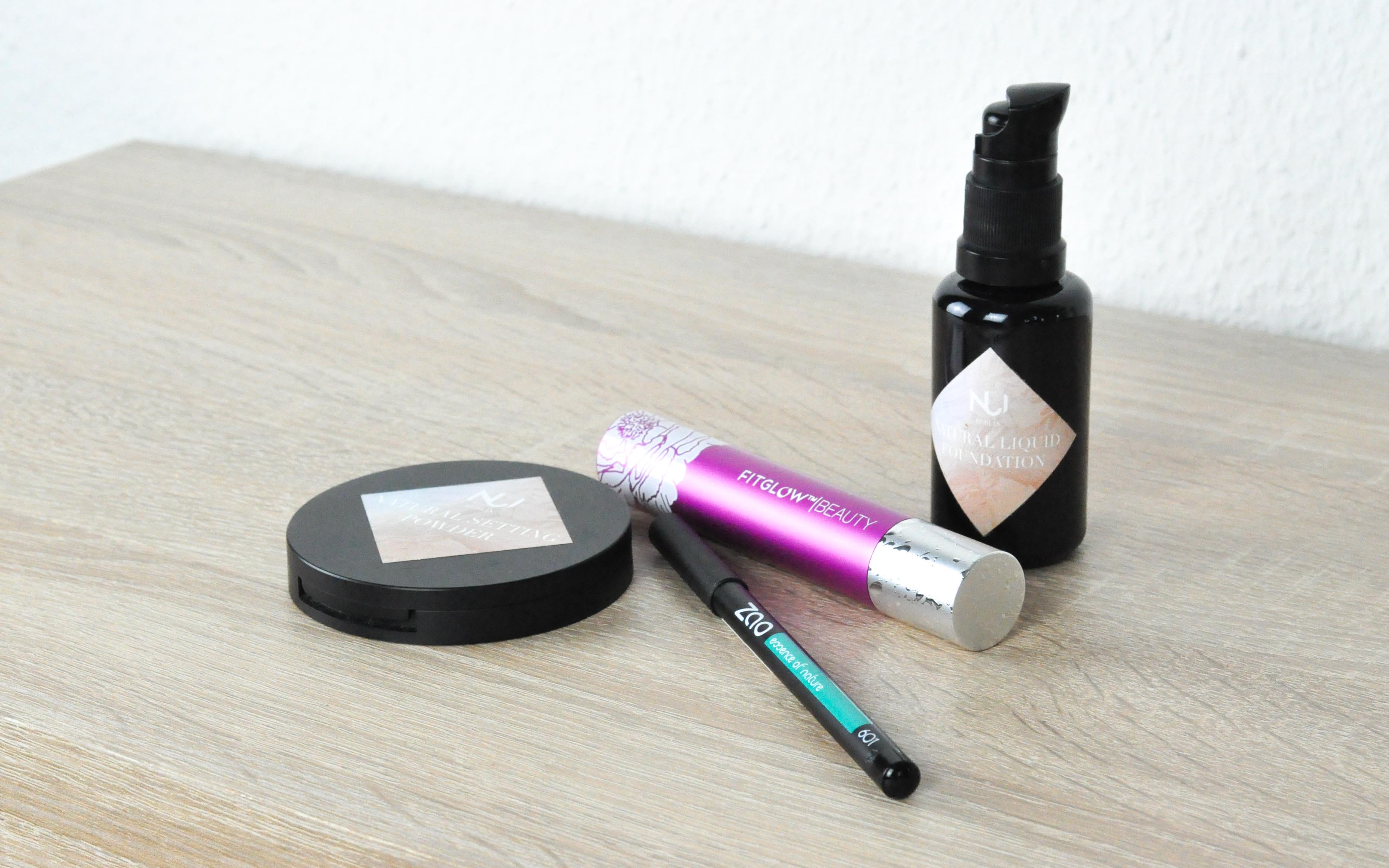 Nui foundation +Powder
NUI Consmetics has created some amazing natural and vegan products and their foundation and setting powder are among my favourites. I just realized I somehow managed to forget to take photos of their lipsticks! Also amazing!!!! Conditioning, pigmented, and vegan!
Shop NUI Cosmetics at SAVUE in Europe
NUI Cosmetics Instagram: @nuicosmetics
SAVUE Instagram: @savuebeauty
Zao Organic Eyeliner
This Zao eyeliner is so incredibly creamy and soft, I love it! Beautiful and black, but doesn't drag your eyelid when applying! Oh, and Zao is working to become a plastic free company this year! They already have refills for the majority of their products, but now they're going to be plastic free too!
Shop Zao Cosmetics in Europe at Acala
Zao Cosmetics Instagram: @zaomakeup_official
Acala Instagram: @acalaonline
FitGlow Good Lash+ Mascara
Mascara is another one of those products that has been difficult to find a natural alternative to the conventional products out there. I have like, no eyelashes, and this product really helps me look like I have eyes again! I love the gigantic crazy brush (but I always love giant brushes like this), and the formula just works!
Shop for Fitglow in Europe at Eminessences
Fitglow Instagram: @fitglowbeauty
Eminessences Instagram: @eminessences
Did you spot any of your favourites here? Anything I missed that I should try out in 2019!?
Love,