Sorry for the delay, have been traveling and moving cities and jobs and so many things! But finally getting around to posting my VIVANESS 2019 favourites! It was another great year at VIVANESS catching up with old friends, seeing how brands have grown and expanded their range, and discovering new and innovative products. I've included some of these below…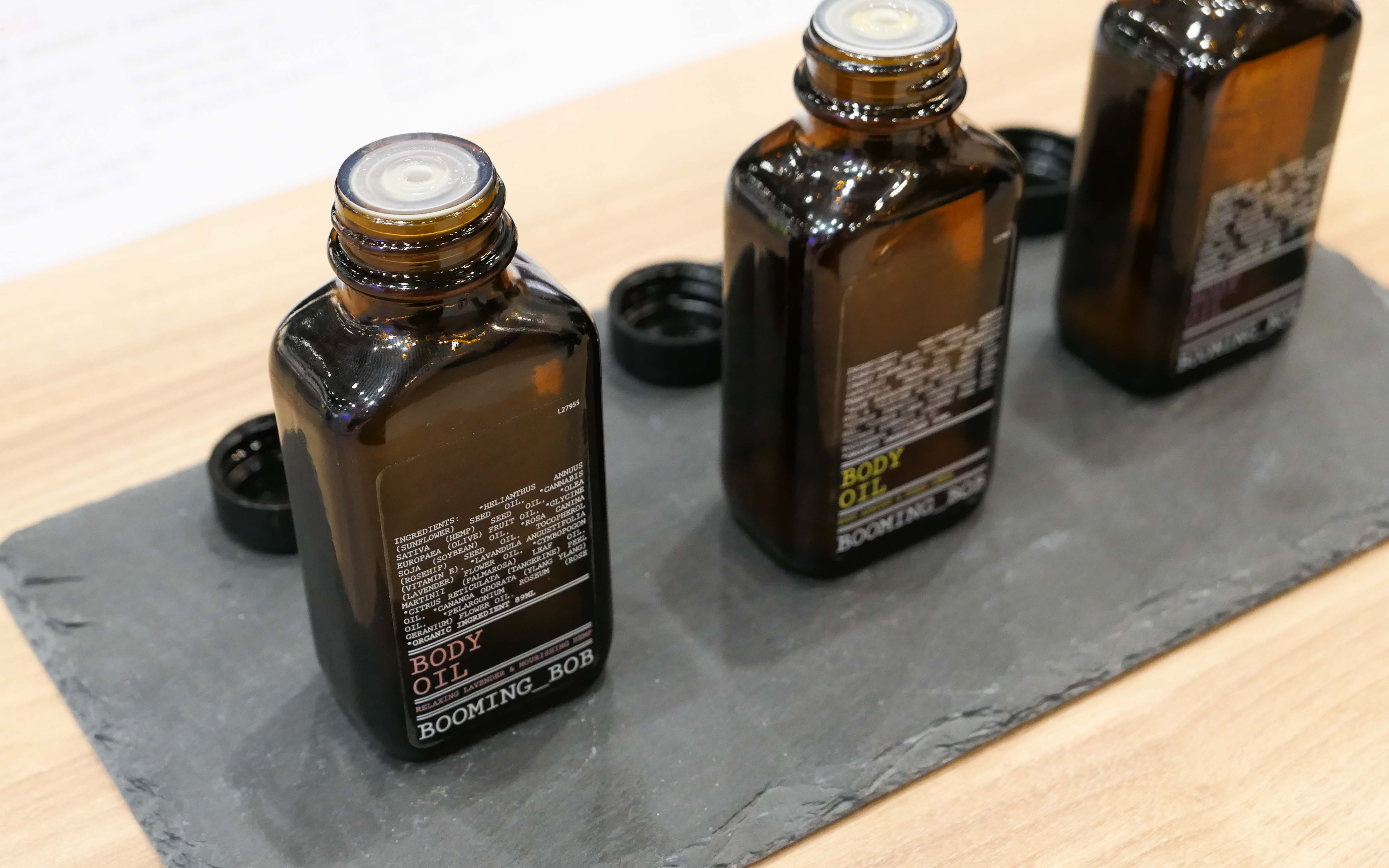 BOOMING_BOB
I love the focus on transparency here. There are a few brands that are all about transparency out there, however, this is one of the first where it really jumped out at me. The ingredient list is on the FRONT of the products! I lifted it up off the table and turned it around as I do with every other product the first time I pick it up (such a habit for me now), but didn't need to be BOOMING_BOB! They're right there on the front! And they make sure to include the common name of the ingredient as well so you don't have to be a botanist to understand what's inside.
Website (non-affiliate): boomingbob.se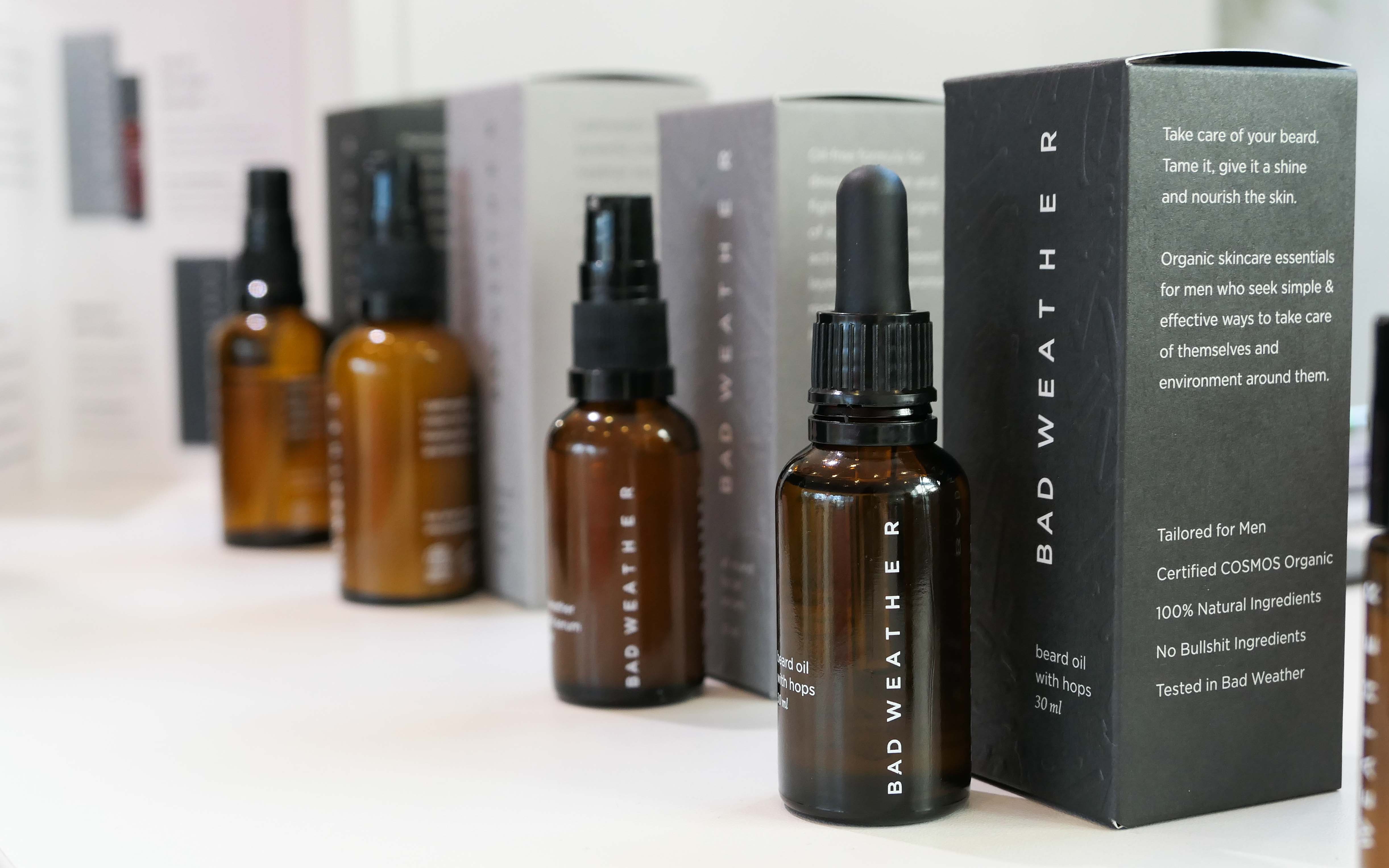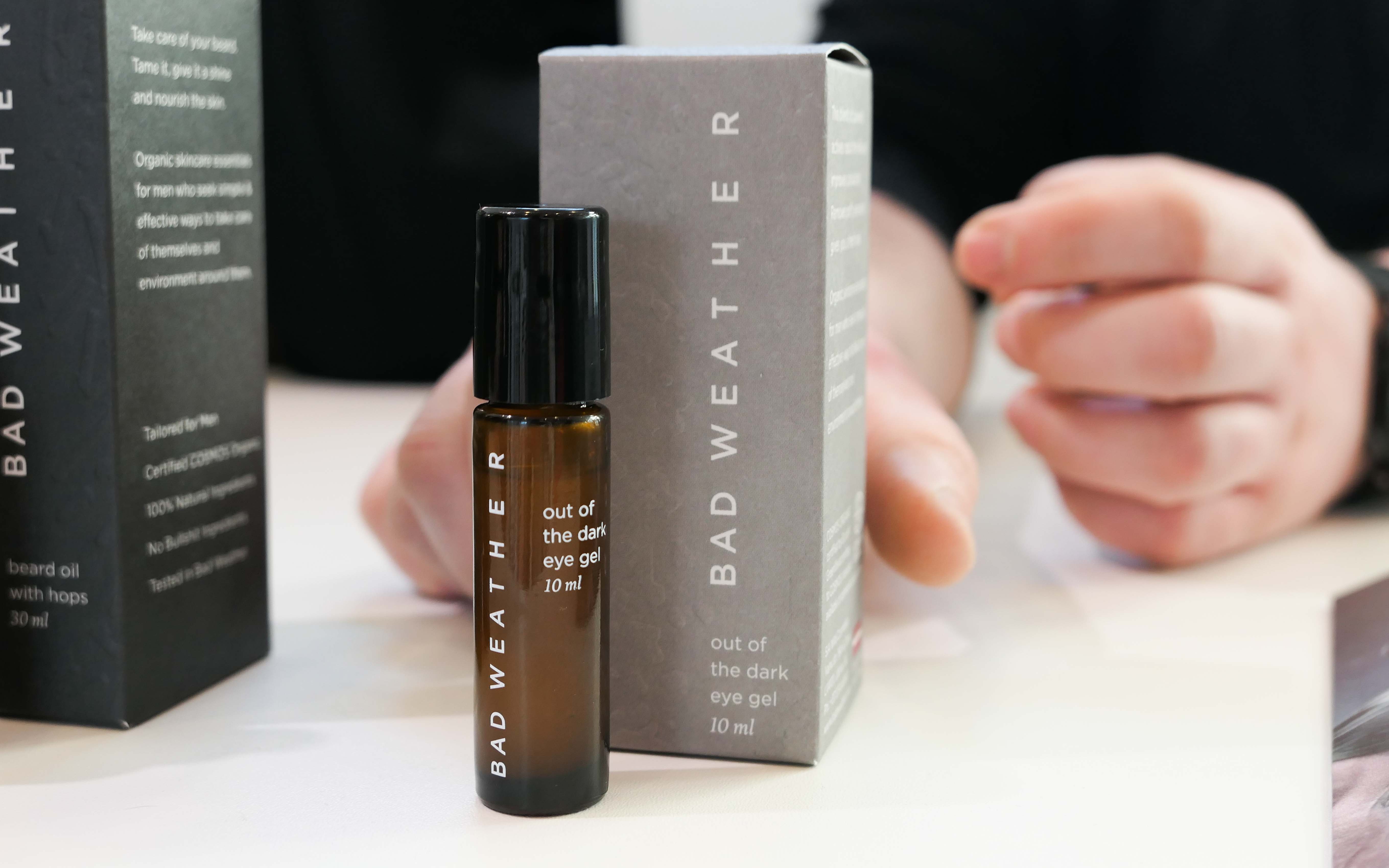 BAD WEATHER
I absolutely love everything that DABBA do and now they have created a line specifically for men and their skin concerns with the idea of making it as simple as possible for men to use as few or any many products as they feel comfortable with. Men's' skin is actually quite different from women's' – which I learned at VIVANESS – so I love how they've thought about how to ease men into skincare, but haven't just gone for the black on black labelling with the stupidly "masculine" names like ARCTIC ANARCHY or HOLD MY GUN (not actual names). These products are straight to the point, and give your skin exactly what it needs.
Website (non-affiliate): badweather.men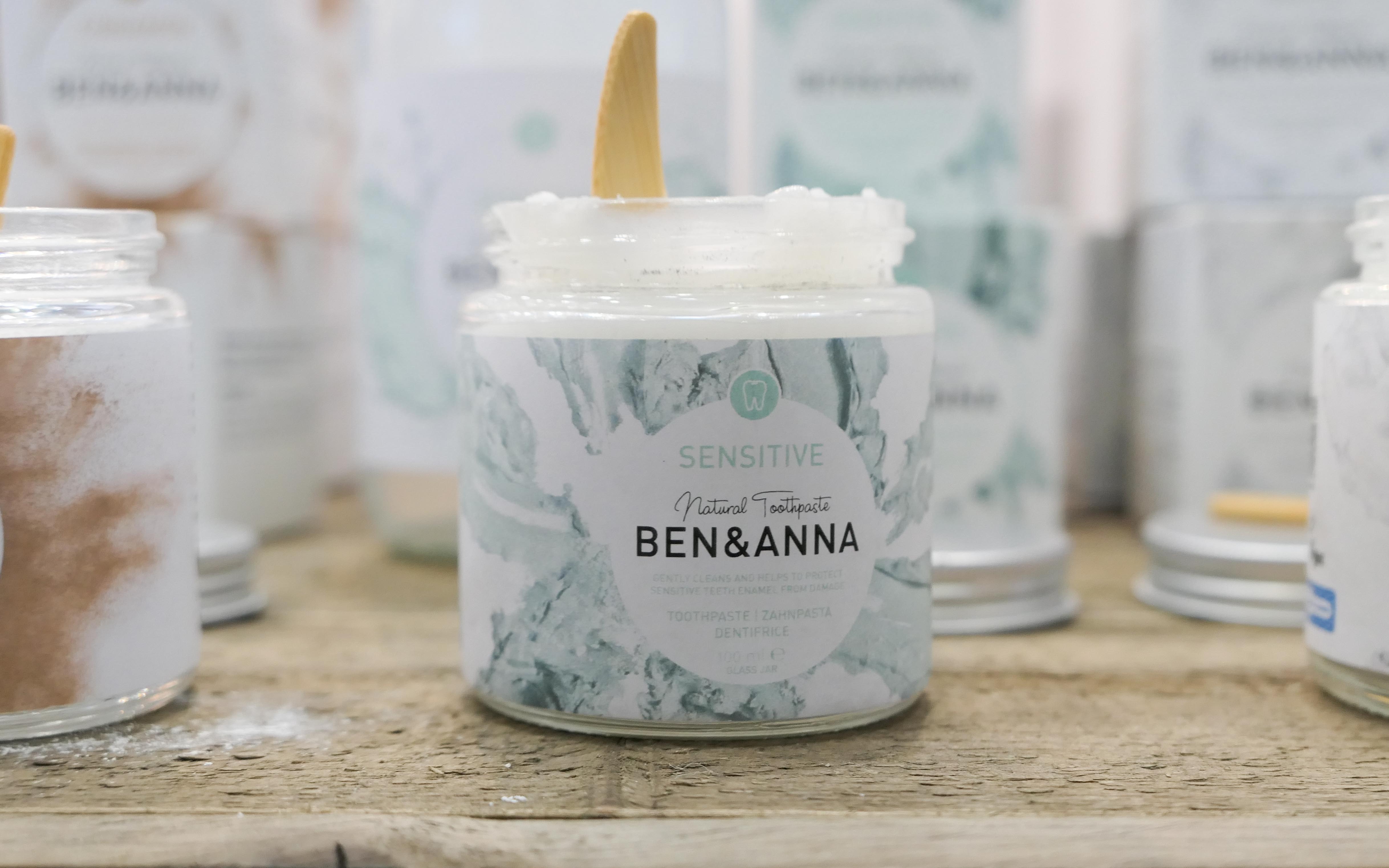 BEN & ANNA
I think they had the cardboard packaging on their deos last time I saw them, but I love that sustainable change from the plastic "standard" deo tube. But the main new thing I liked was their new toothpaste in pots! And it actually tasted good!!! A lot of natural toothpastes taste either too much like chalk for me, or have a horrible stevia aftertaste. These were lovely and minty like "conventional" toothpastes, but without the nasties.
Website (non-affiliate): ben-anna.com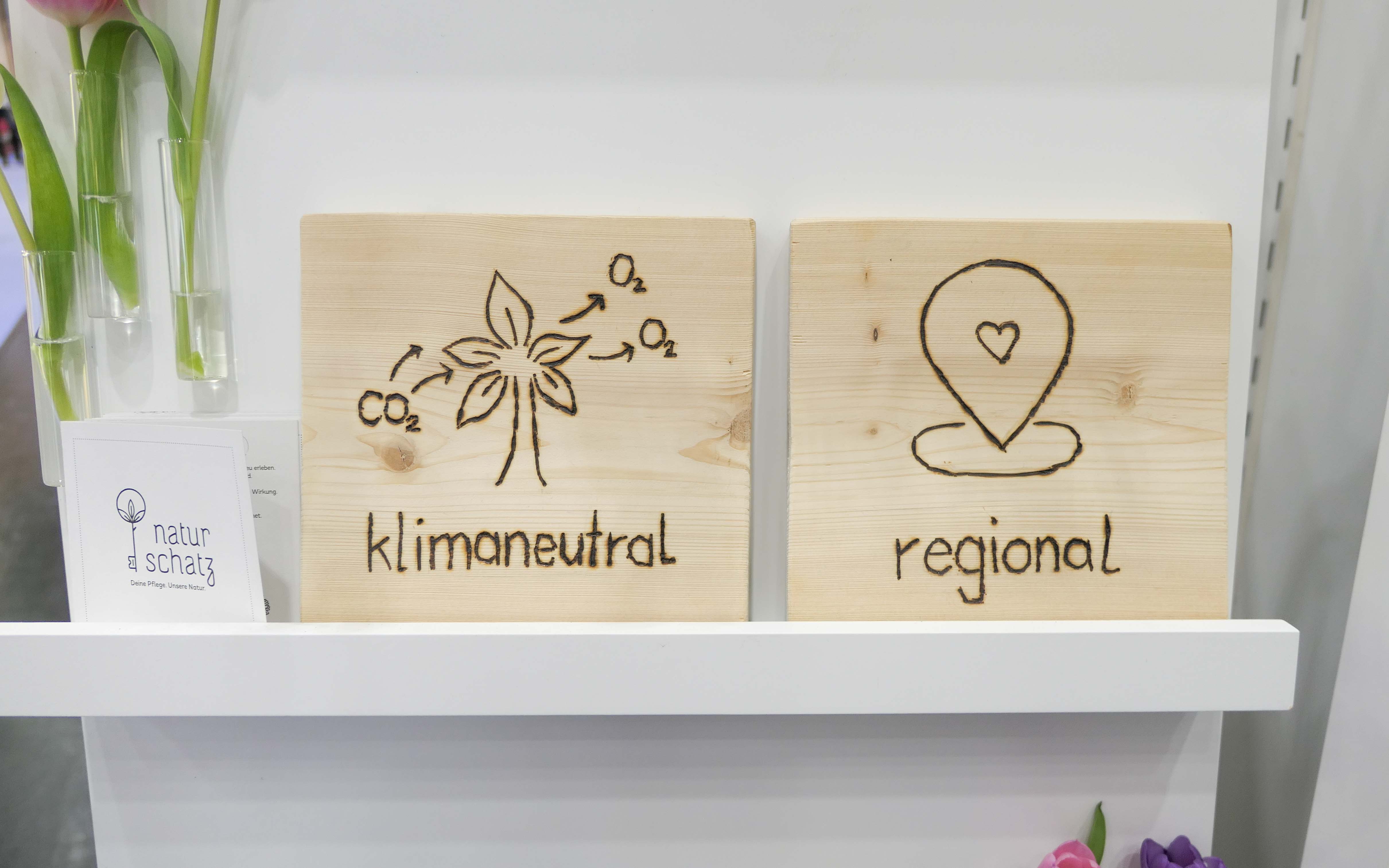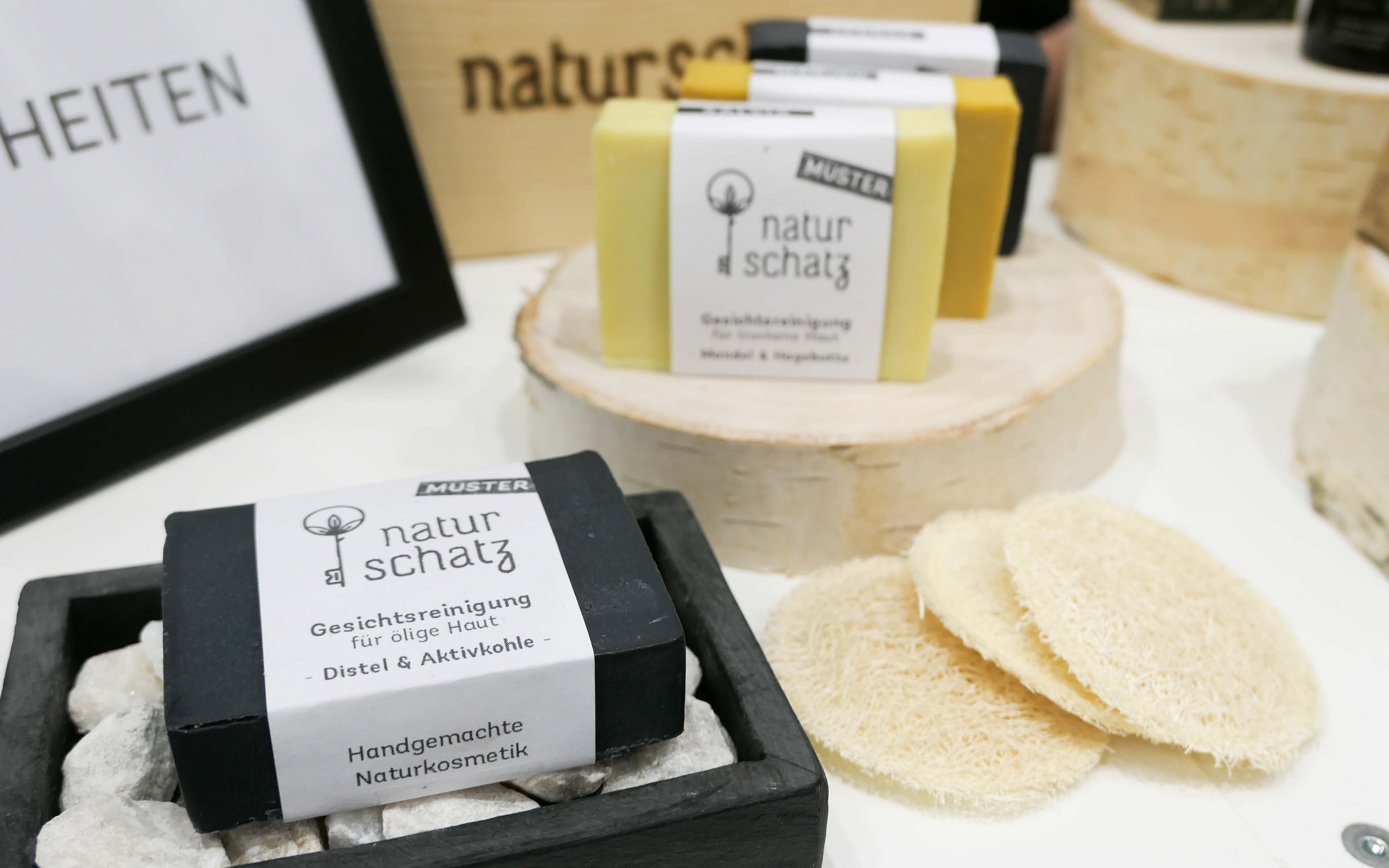 Naturschatz
I had the pleasure of meeting the two lovely ladies behind Naturschatz last year when they were just finalising their face creams, and this year they are just curing their first batch of facial soaps! I'm super excited about these! They all smell beautiful! I really love how much care has gone into all stages of development of their products; they really focus on being transparent and source their ingredients regionally while still packaging them in minimal environmentally friendly packaging.
Website (non-affiliate): naturschatz-kosmetik.com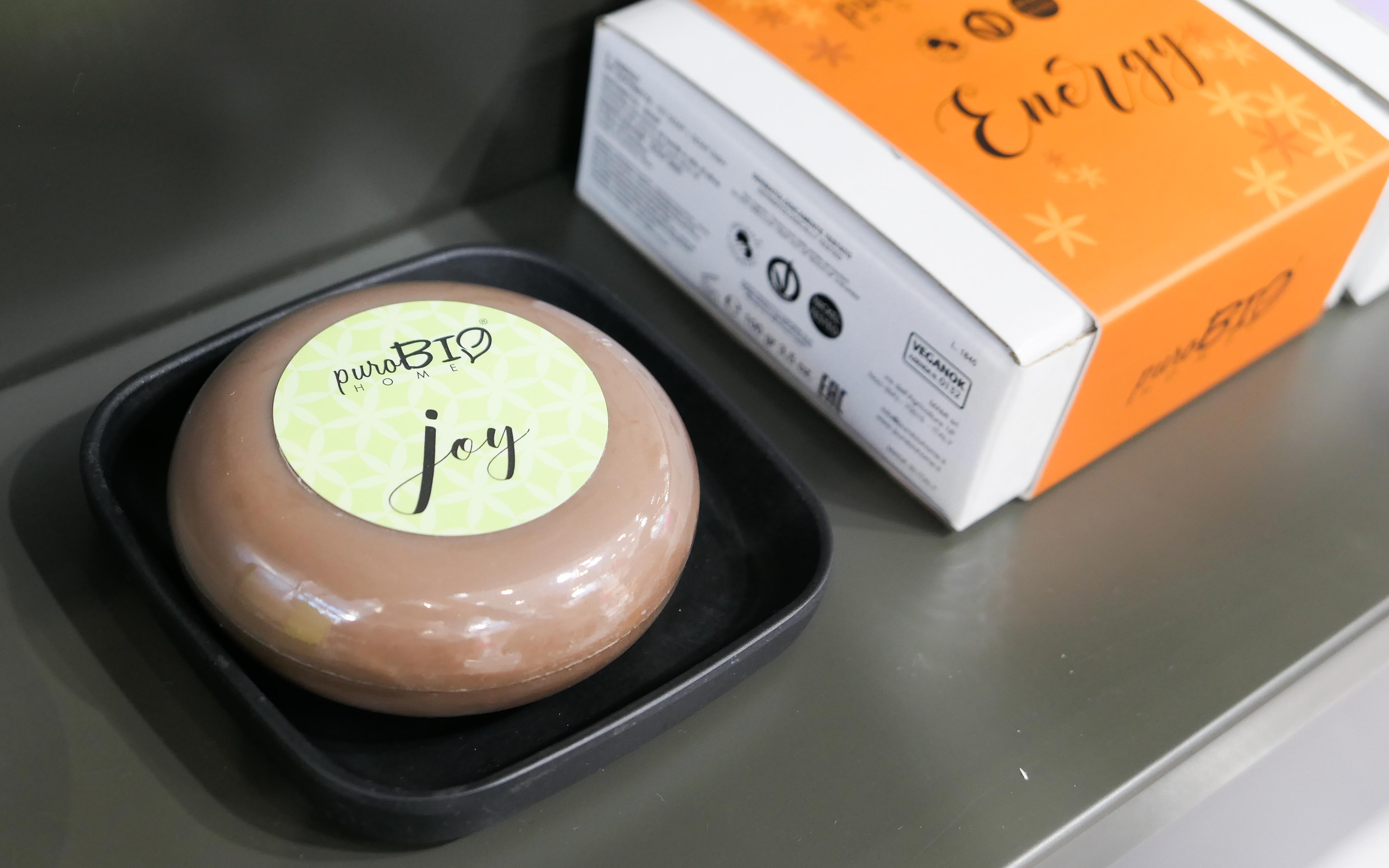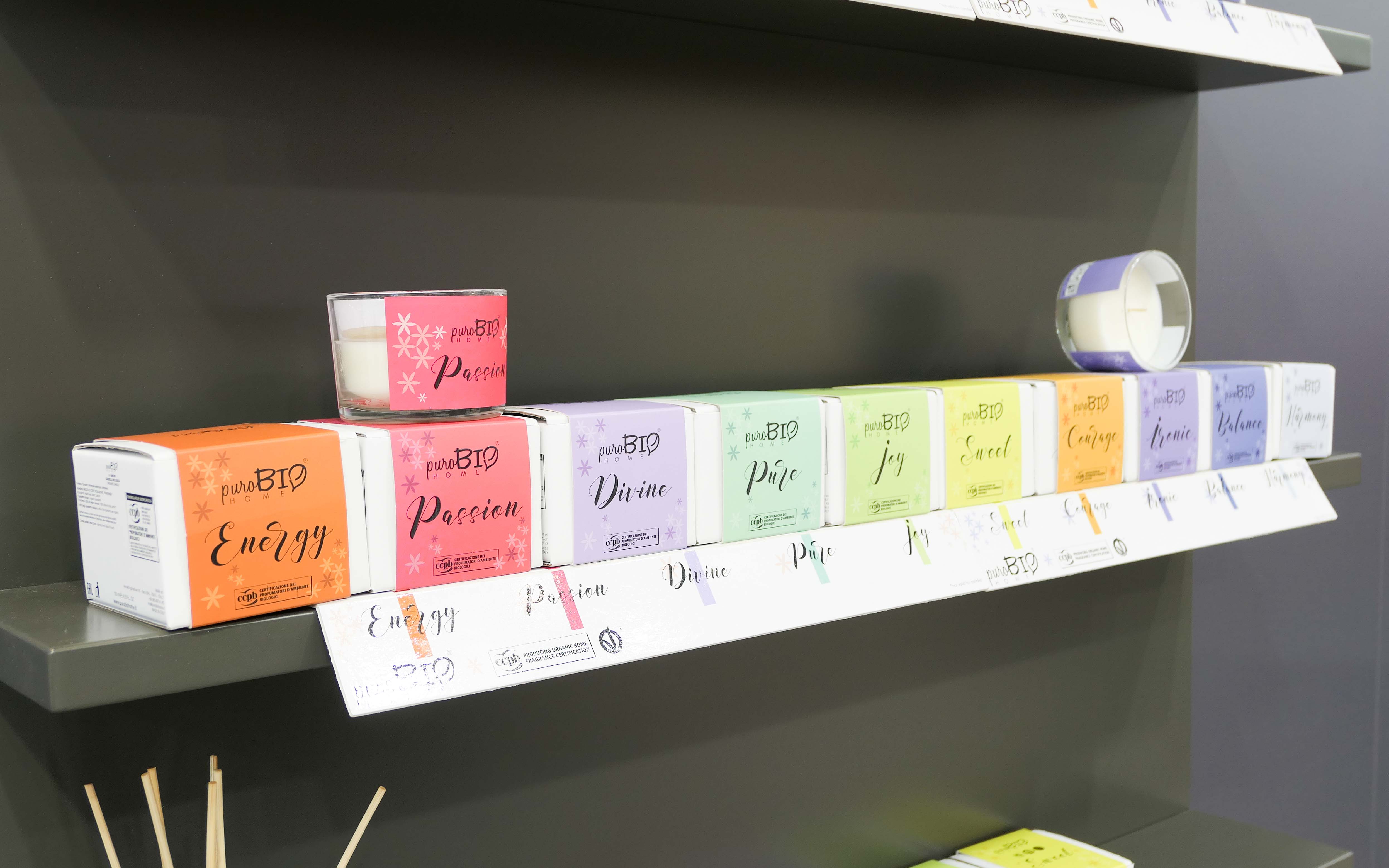 Puro Bio
Originally known for their makeup, Puro Bio has created products for the home that help you get into the mood no matter what you're doing. They saw home fragrance as a natural progression from their cosmetics as the home is usually where you're applying them, so why not ensure the environment is just as you want it to be! They have release a range of candles (not vegan as contain beeswax), and reed diffusers (vegan), and soap kits (vegan) with a bamboo fibre soap dish.
Website (non-affiliate): purobiocosmetics.com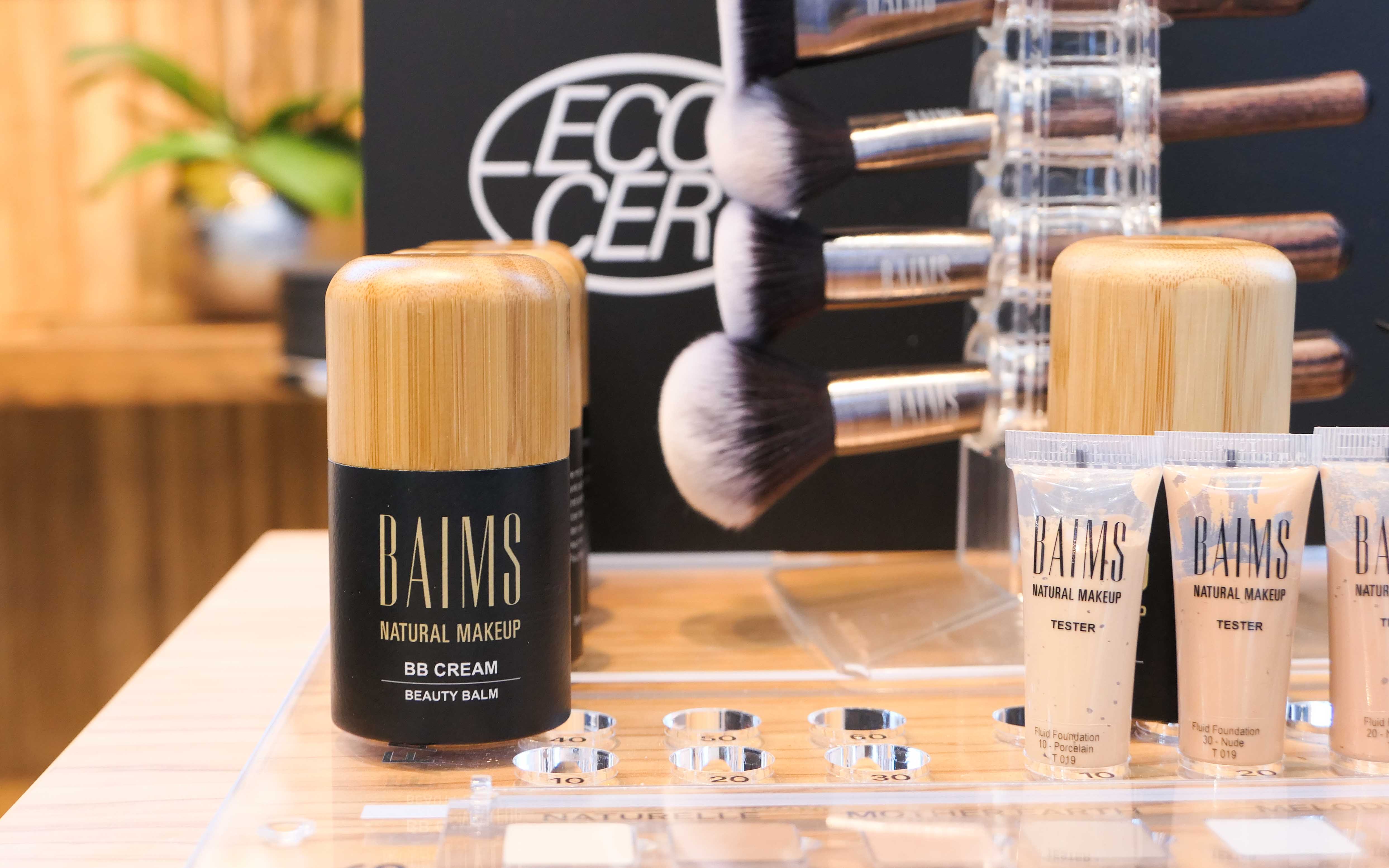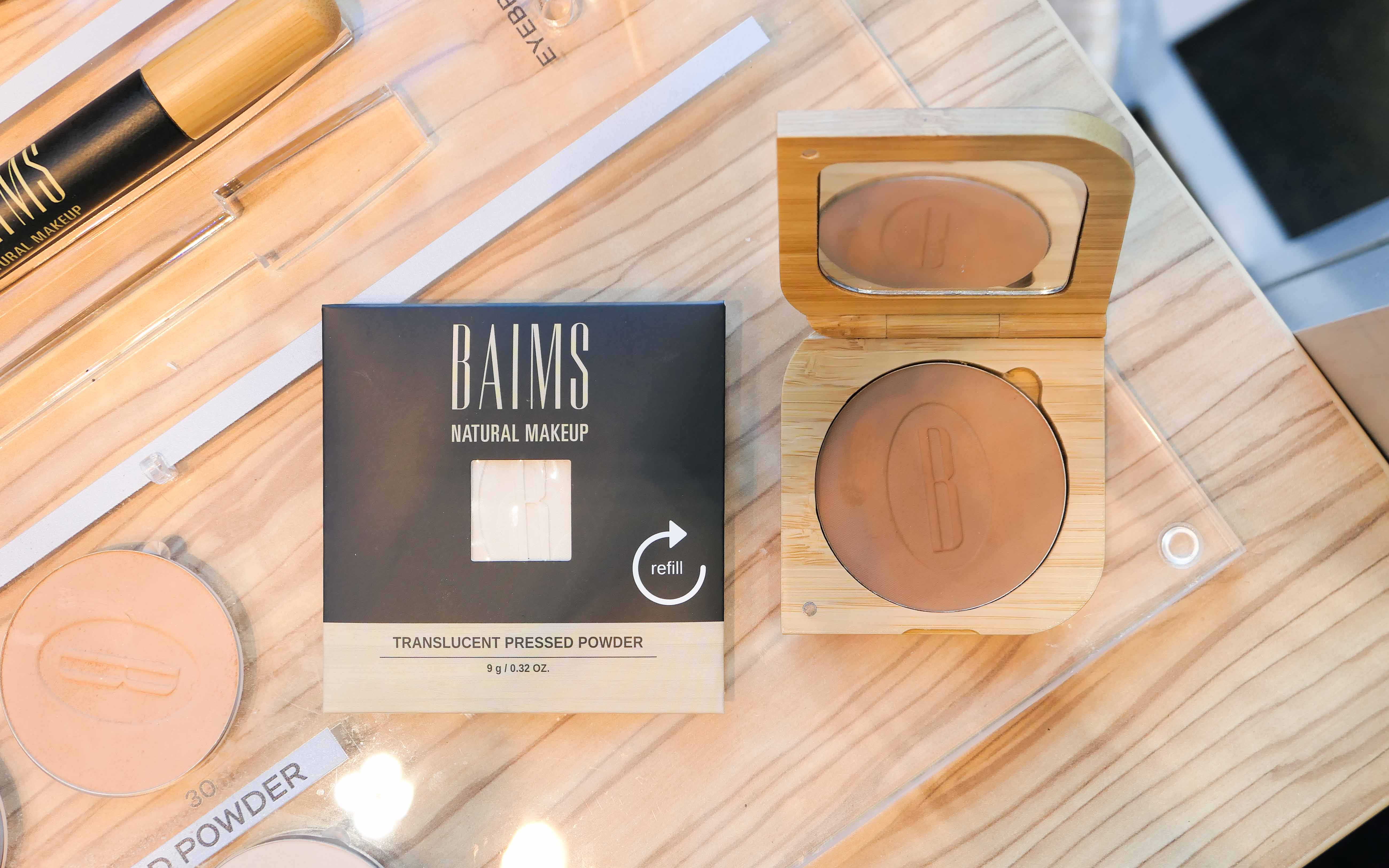 BAIMS
I believe the BB Cream was new for the BAIMs collection. All of their products look beautiful and I could find a BB Cream that matched my skin tone (and a foundation as well), however, as with the vast majority of natural brands, those with deeper skintones have to go without. With all of the inclusivity discussions that occur within the conventional beauty world, it just seems to be skipped over in the natural beauty world? Or maybe I'm missing something?…
Website (non-affiliate): baims.de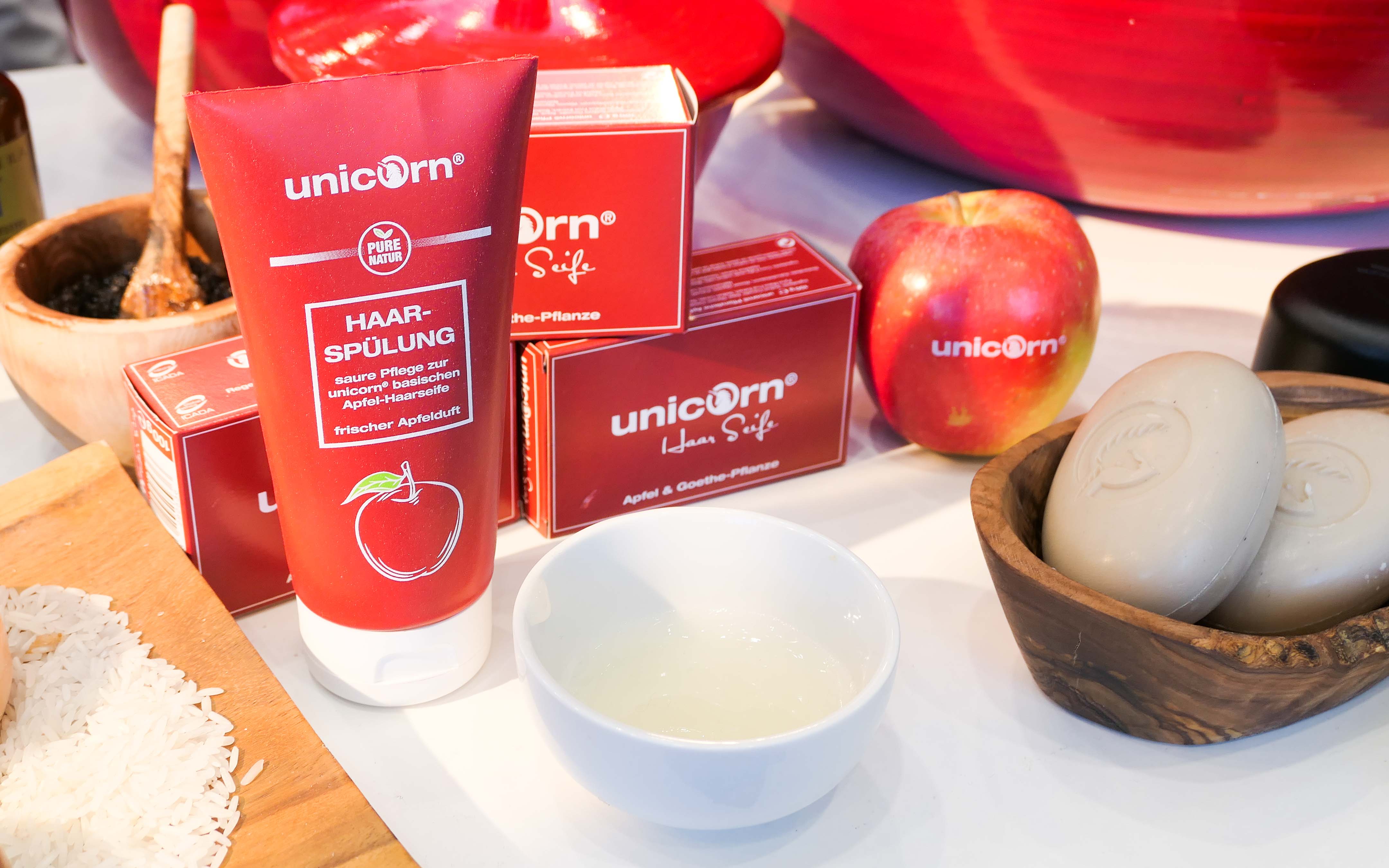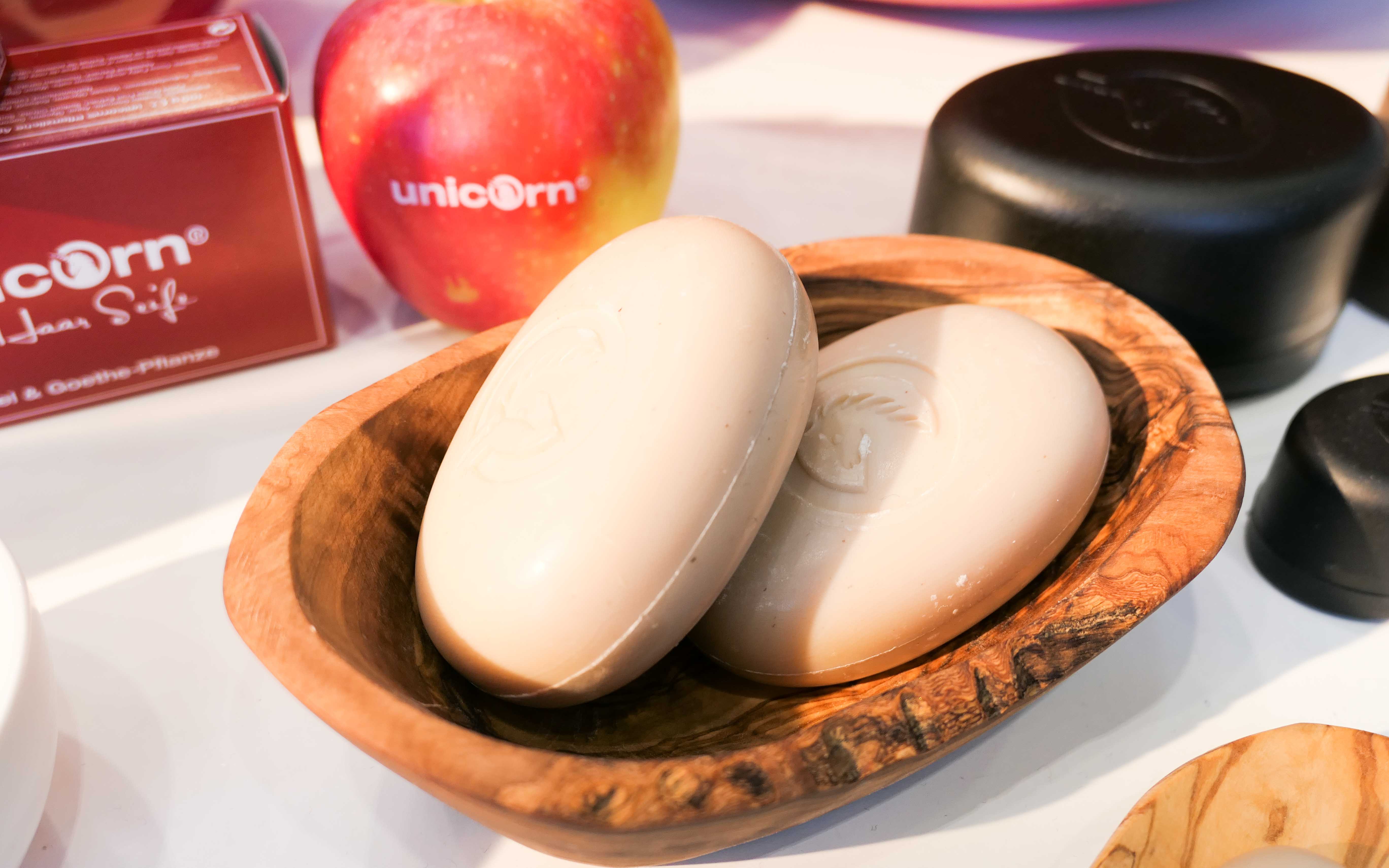 Unicorn
Unicorn by Spa Vivent showcased their new Apple Cider Vinegar Shampoo Bar and conditioner (liquid/cream). I use just Apple Cider Vinegar normally as a hair rinse (diluted), so was happy to see a brand actually including it in their product! This is one I would love to try!
Website (non-affilaite): spavivent.de
Anything you've seen that looks exciting for you? Or that you've tried out already!?
Love,