Hynt Beauty has been on my radar for a couple of years now, I always used to see all the North American bloggers using it was was soooo jealous! All of their products looked so lovely! Well, it's recently (finally) made its way over to Europe and SAVUE very generously sent me a few pieces to have a play with!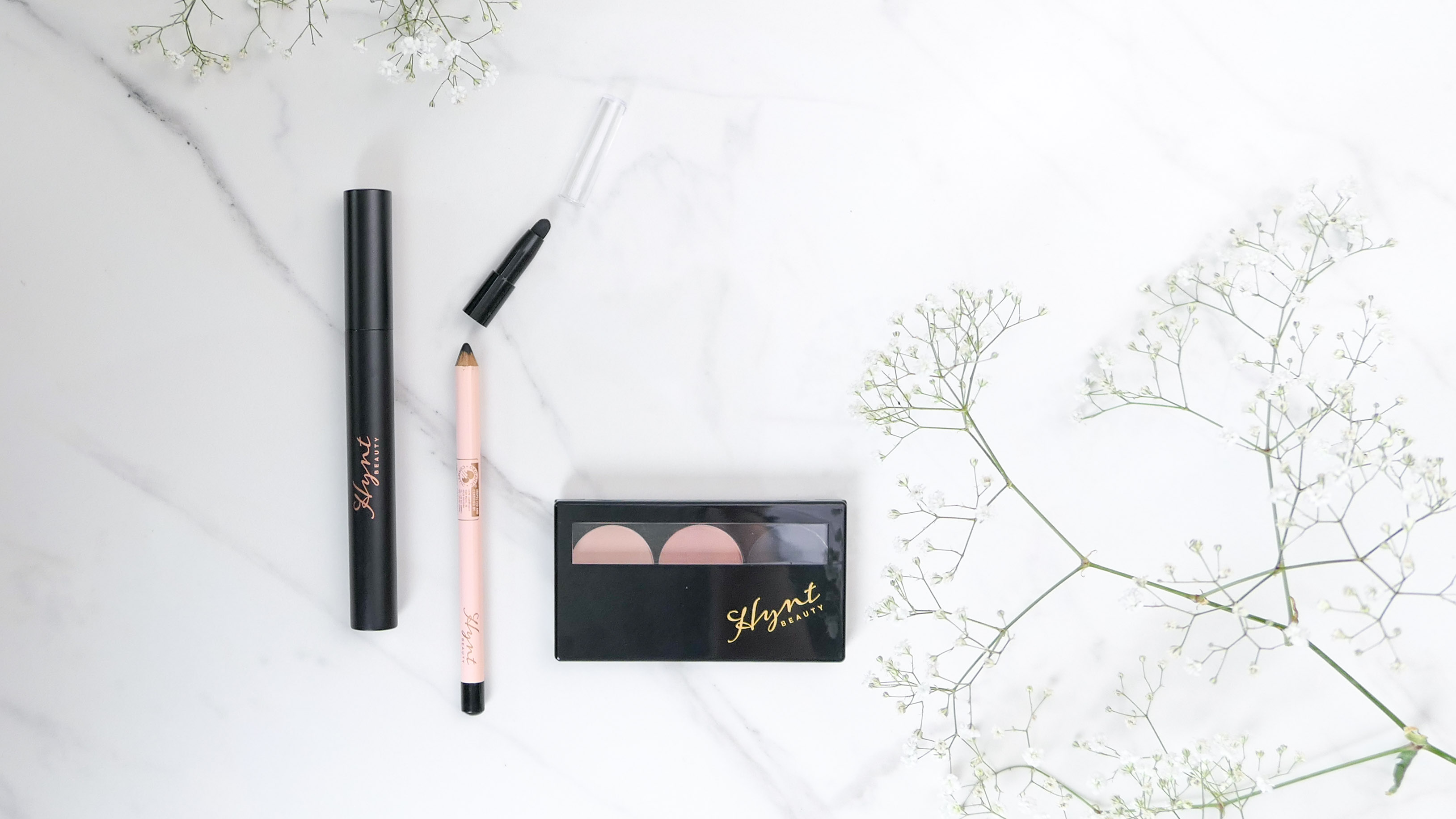 Black eyeliner and black mascara are my daily staples so I am always looking for good products to add/replace anything else I'm using. So far I have been thoroughly enjoying these two.
The Forte High Definition Eyeliner Pencil has a little smudge sponge which is AWESOME since I've always just had to carry two things around. Not the worst thing in the world but it's just more convenient to have an all in one haha! The formula isn't quite as creamy as the 100% Pure Creamy Liner, but its still nice and black and you can build it up. It's a bit more of a matte finish than the 100% Pure, less "oily" maybe is the easiest way to describe it? I still tend to alternate between these two depending on how my eyes are feeling. If I didn't sleep well and my eyelids are like, "NO MAKEUP PLS", then I'll go for 100% Pure because it's super easy to swipe on, but maybe doesn't have the staying power or Hynt. I probably just grab whichever is closest really…
I think I quite like the formula of the NOCTURNE Mascara. Since I never curl my eyelashes (I don't have an eyelash curler – I know, who even am I?) I can't speak to how well it holds a curl. But I never have issues with flaking, though to be perfectly honest, I don't have this problem hardly ever anyway. Stuff just sticks to my eyelashes??… At the end of the day, it still looks pretty good! The brush distributes the product well and separates out my lashes. It's a nice fluffy brush, not one with silicone bristles. A word of warning though, I poked myself in the eye with it *not recommended for any product* and it stung like a b!tc4. I've had worse from other mascaras, but it still wasn't pleasant. So I would just avoid doing that if you can – which you probably will since I'm pretty uncoordinated.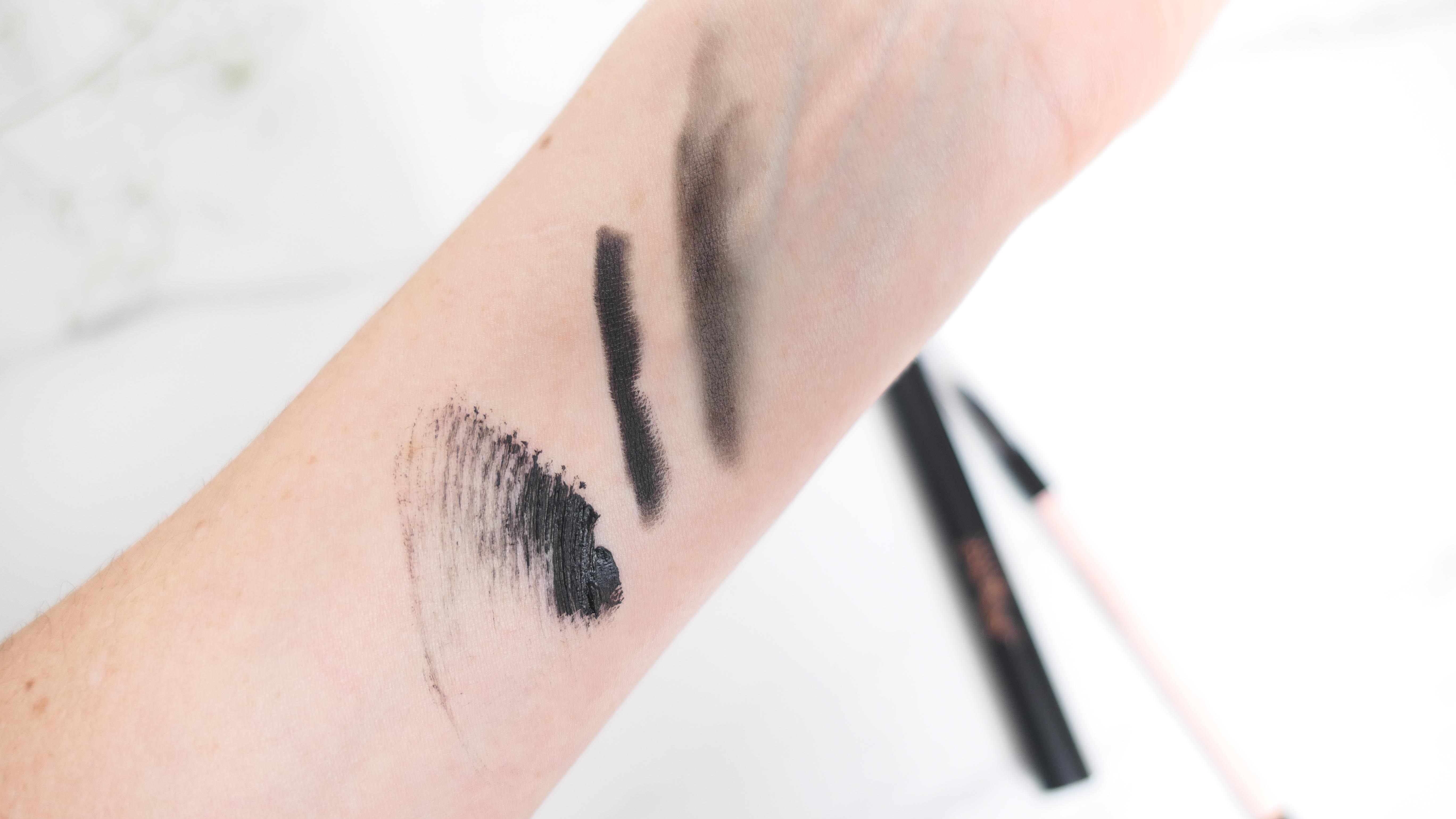 Now I had also been on the hunt for a good matte black eyeshadow. Everything seems to always have a shimmer in it from mica or whatever, but the Hynt black looked promising. Unfortunately I am a terrible swatcher but hopefully, you get the idea of what this  SUITE Eye Shadow Palette in Sweet Tuxedo looks like. The lower swatches are on bare skin, the upper with the Hynt DUET Perfecting Concealer as a base/primer. The colour payoff is much better with a primer, as with pretty much any other eyeshadow on the market.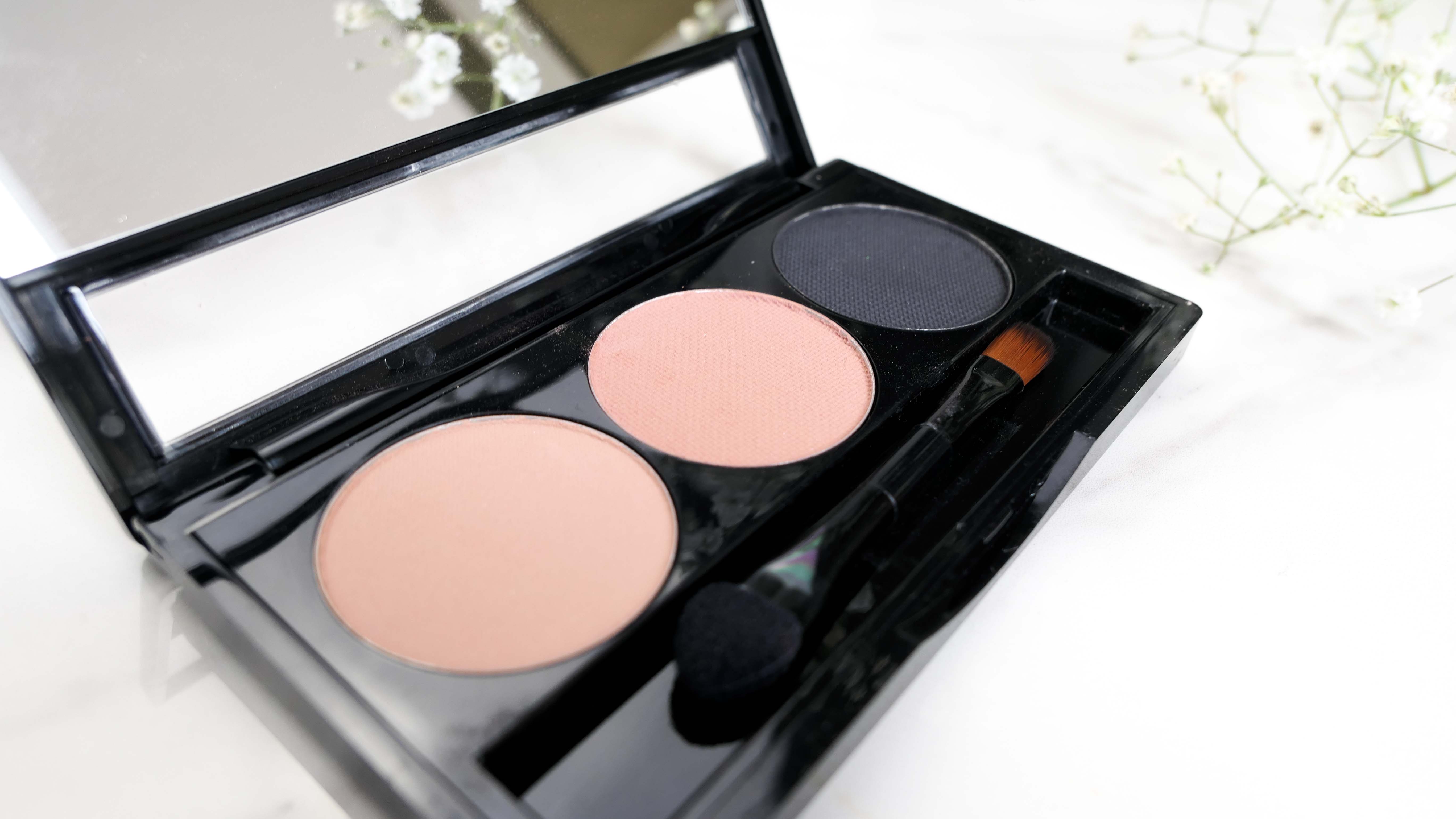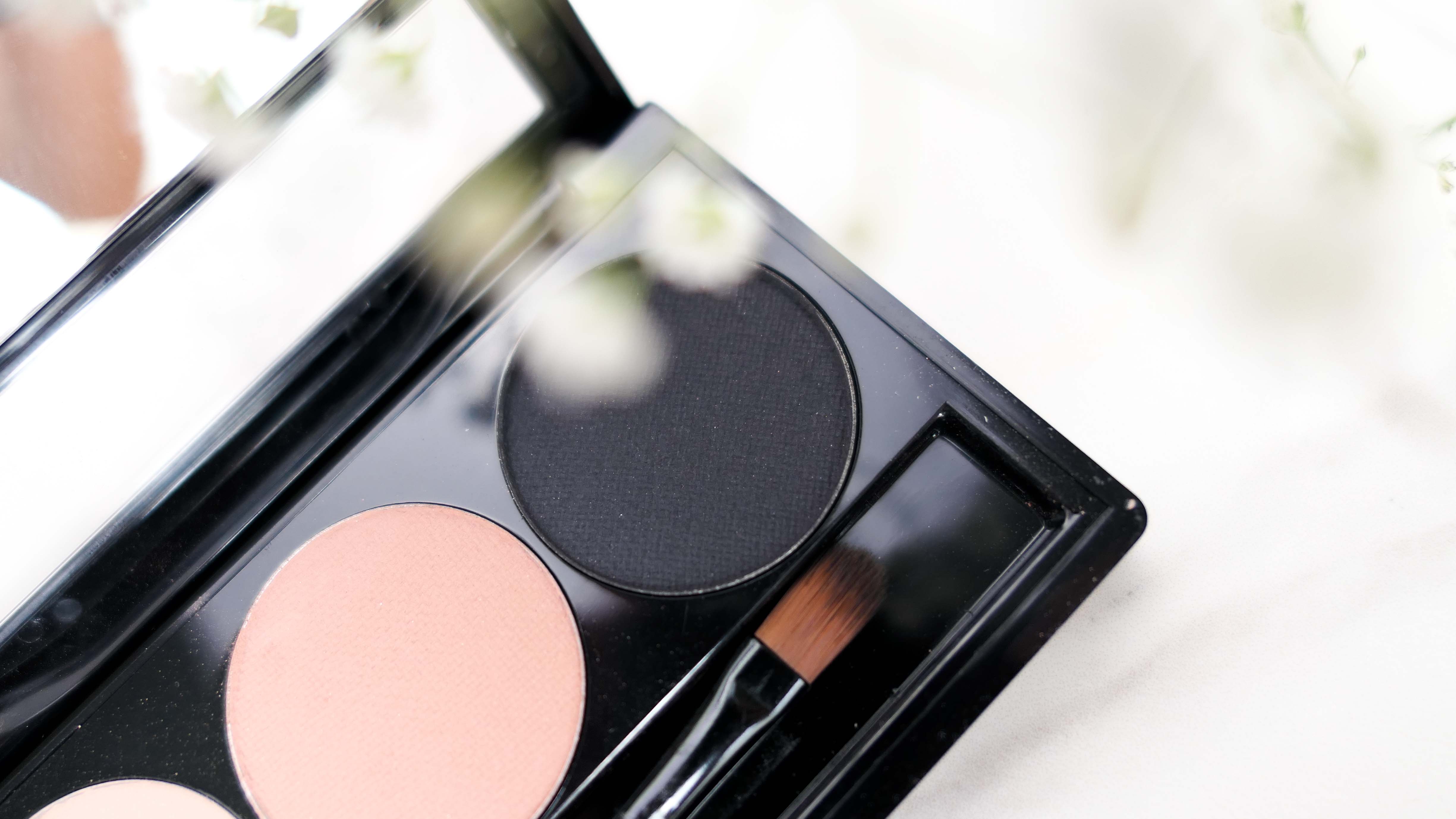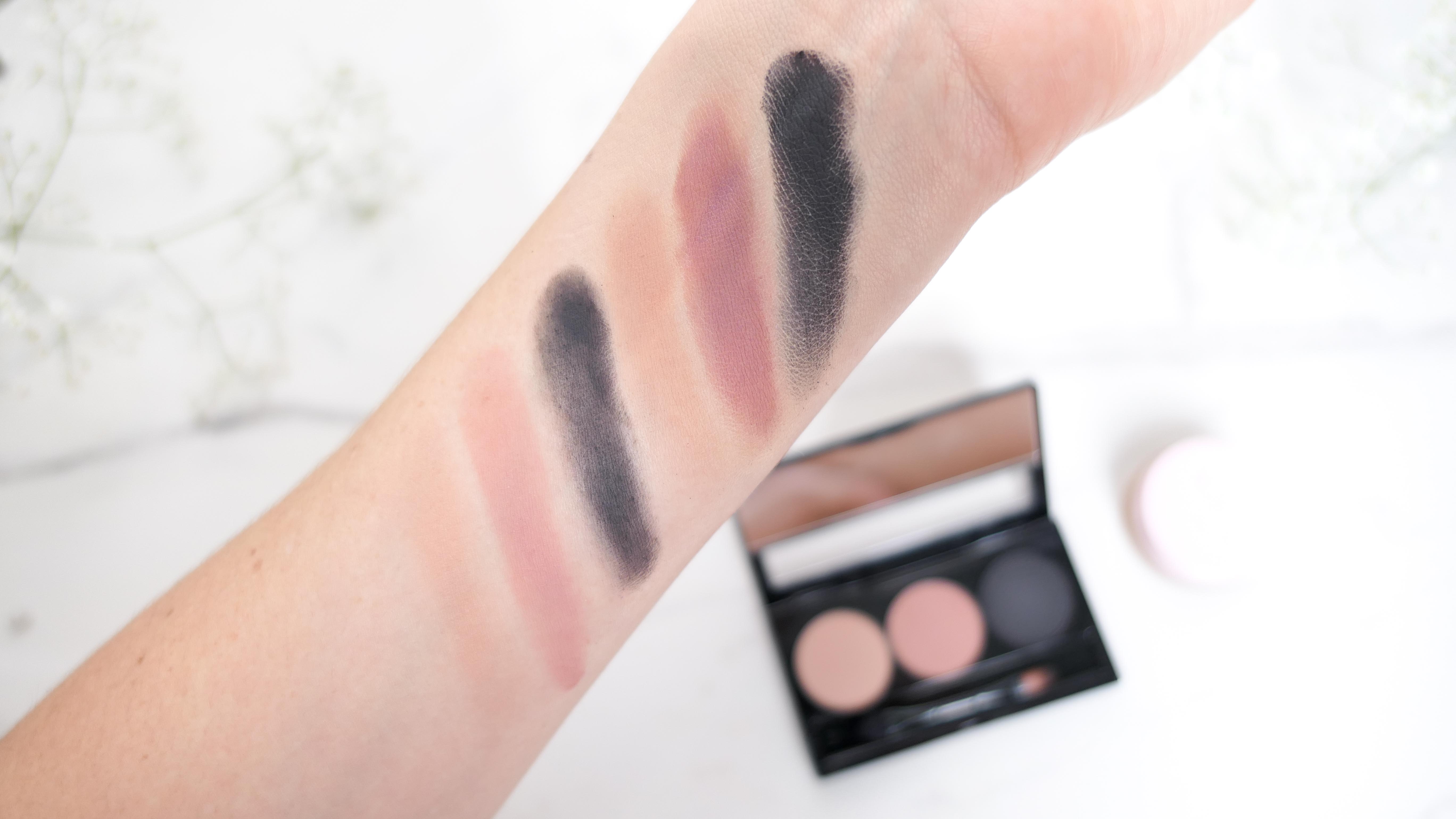 So I decided to use this new little Hynt trio of products to create a simple date night look (in the hopes that my partner will read this and get the hint that we should go out for date night lol).
I started with NUI Natural Liquid Foundation all over and set with a bit of NUI Natural Setting Powder. For concealer (and as an eyeshadow base) I used Hynt DUET Perfecting Concealer which I just applied with my ring finger. For brows I used the Plume Brow Pomade in Cinamon Cashmere. And I added a little bit of Seraphine Botanicals blush for a touch of colour.
I covered the entire lid with the lightest colour in the eyeshadow trio, a muted matte pink. Then I added the slightly darker matte pink/almost berry tone into the outer crease and blended. After that, I blended the matte black into the outer corner and into the crease and upper lash line. I then when back in with the more berry colour into the centre of the lid and then layed down an extra swipe of the lightest shade in the innermost part of the lid. The black, when blended with the berry shade, turned into the kind of lovely purple colour! To finish off the eye look, I lined the top lashes with the Forte eyeliner pencil and built it up to be quite black and swiped a couple of layers of NOCTURE Mascara.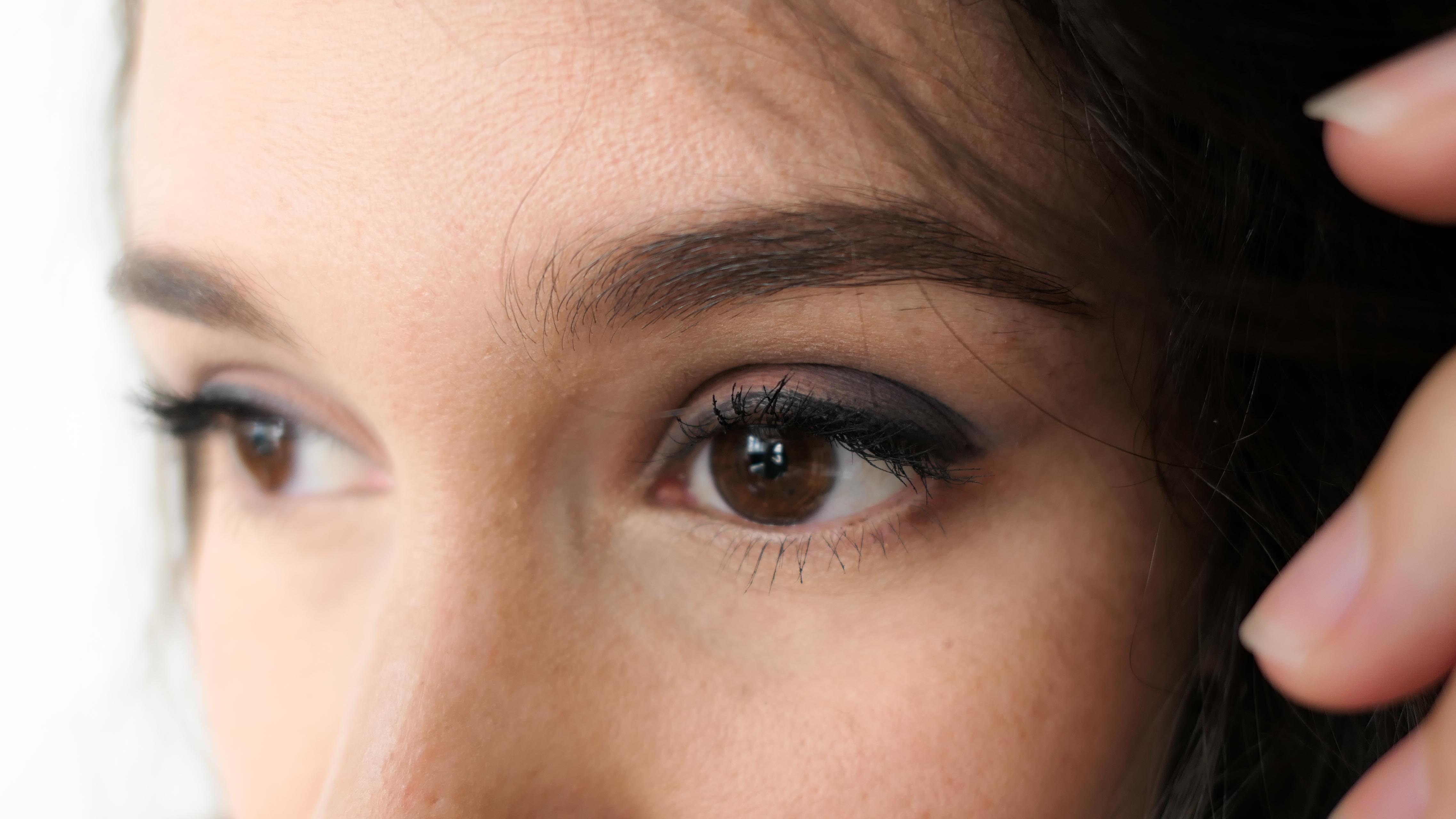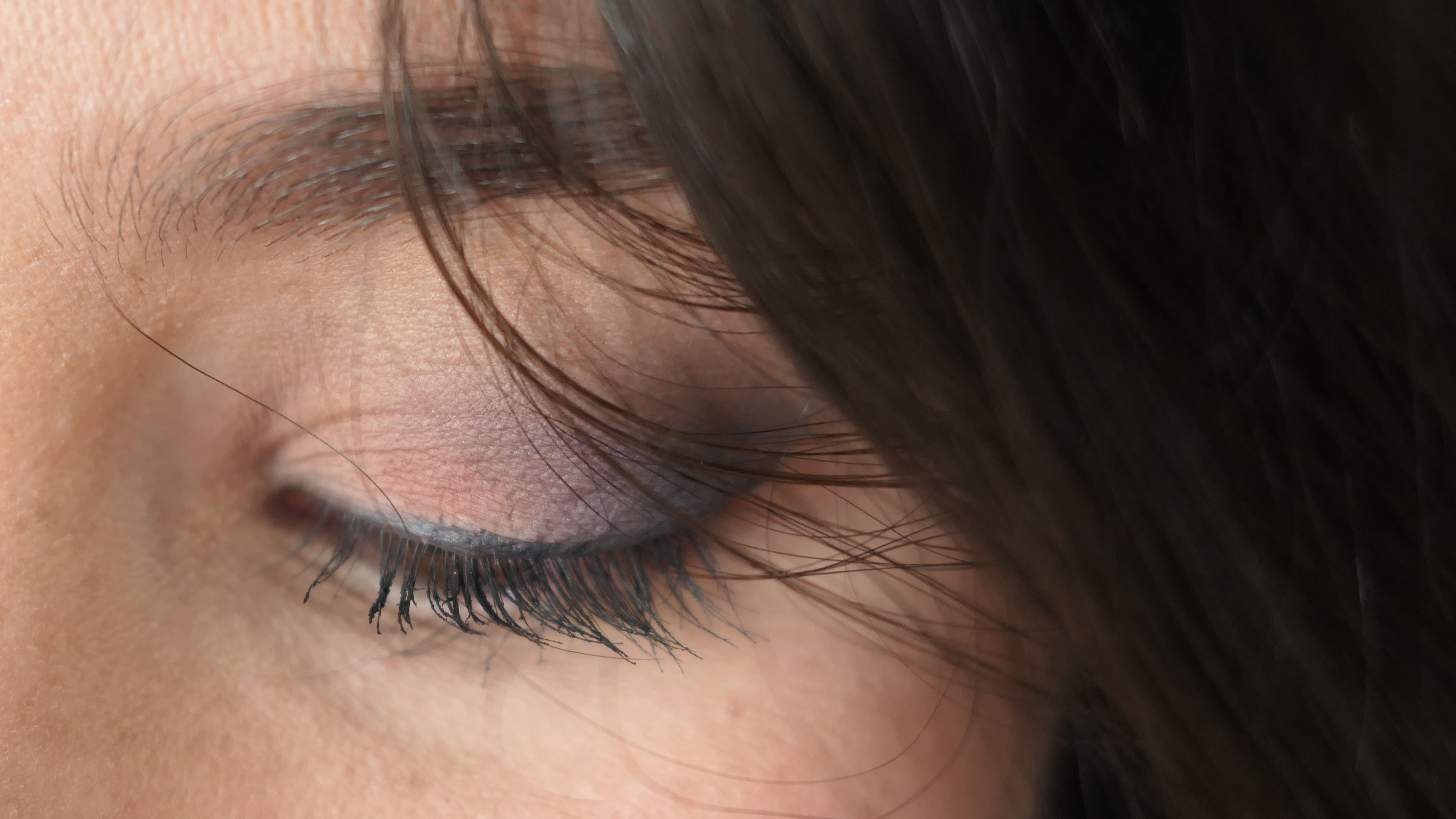 I topped off the look with one of NUI's new vegan lipsticks – KURA (which is absolutely stunning IMO!).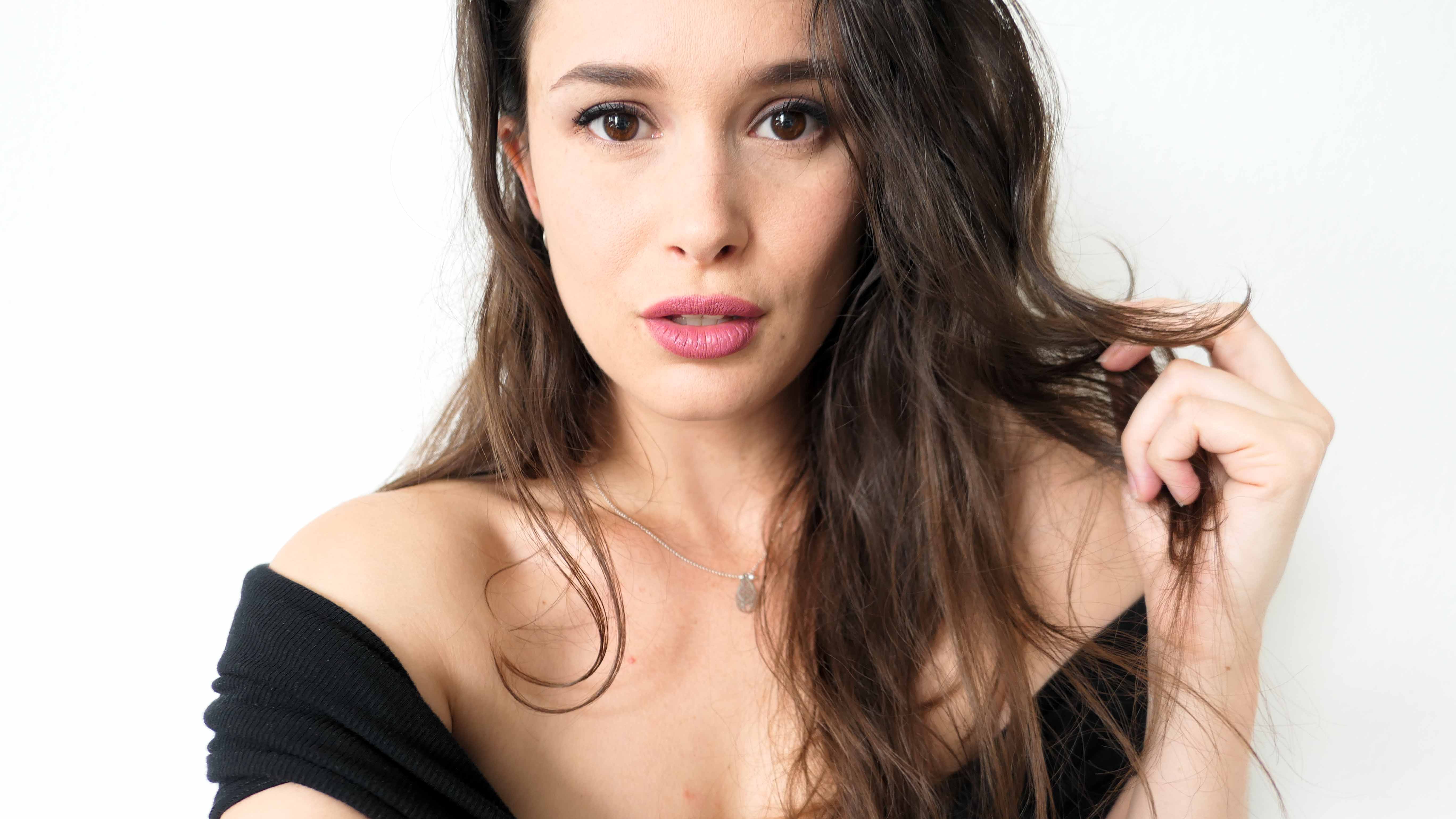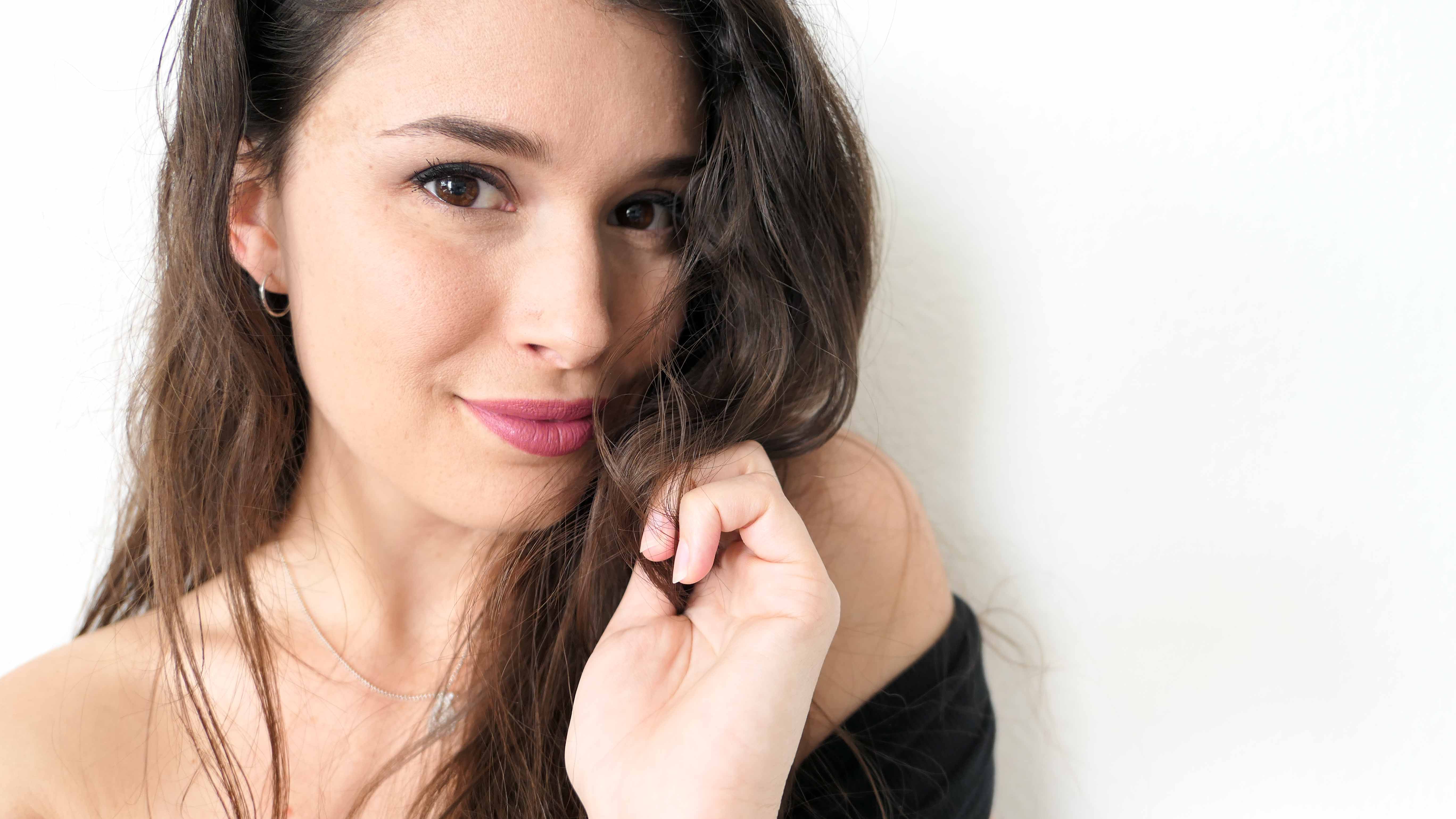 So, have you tried any of these Hynt Beauty products? Would love to hear how you use them and which are your favourites!
Check out Hynt Beauty at SAVUE here if you're in Europe (non-affiliate): savuebeauty.com
Or on their website if you're not! (non-affiliate): hyntbeauty.com
Love,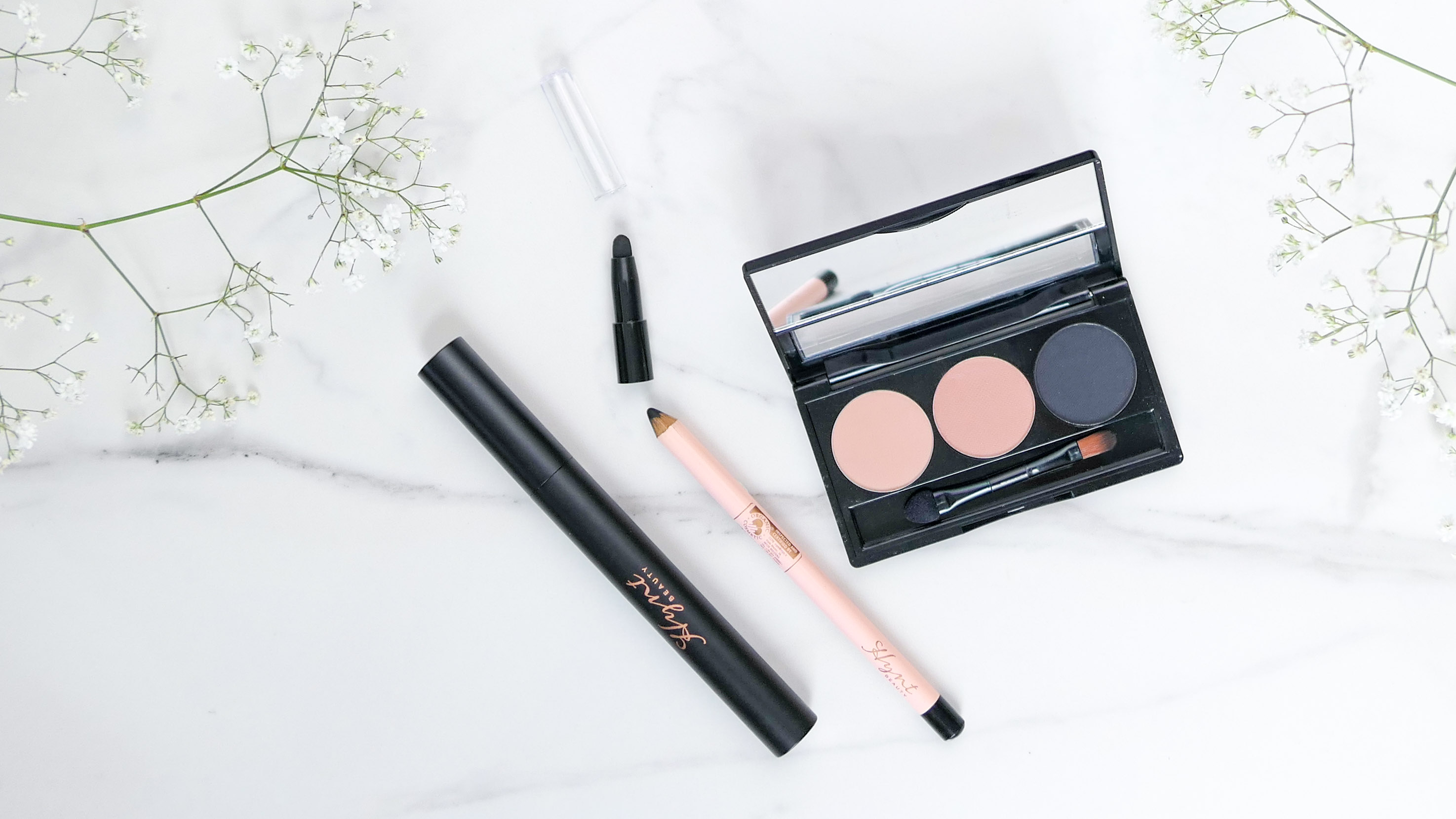 *These products were sent to me for free, but all views and content ideas are my own. I am under no obligation and none of the links in this story are affiliate links.