Being the frugal travellers that my partner and I are I wanted to make a little list of all of the free (or almost free) things we did on our recent trip to the South of France.
First off, Nice is VERY walkable. We took the tram once, but only because it was so incredibly hot and we'd been walking all day. So you don't need to buy public transport tickets unless you really don't like walking (better for you and the environment if you walk anyway!).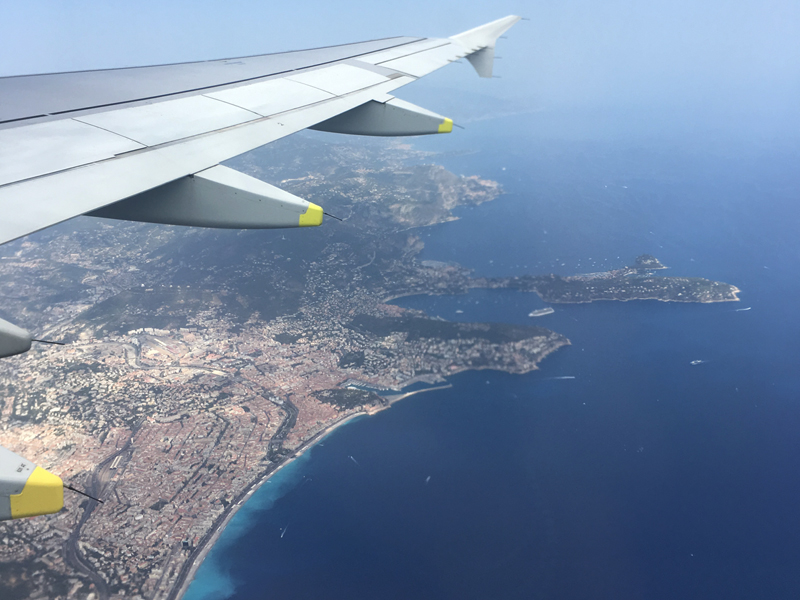 PROMENADE DU PAILLON
From what I could see online, this was completed a couple of years ago (2013) so it's still quite "new". It's a lovely green sequence of parks are museums through the heart of Nice broken up into a few different "themed" sections. For instance, one block is all kids' playgrounds in an ocean theme – super cute wooden climbing structures etc. Then there is the fun dancing water section. Even if you don't want to get wet yourself, its a great place to cool down (even the air is cooler due to the water) and people watch. Or just find a nice shady tree, and BYO picnic. Perfect.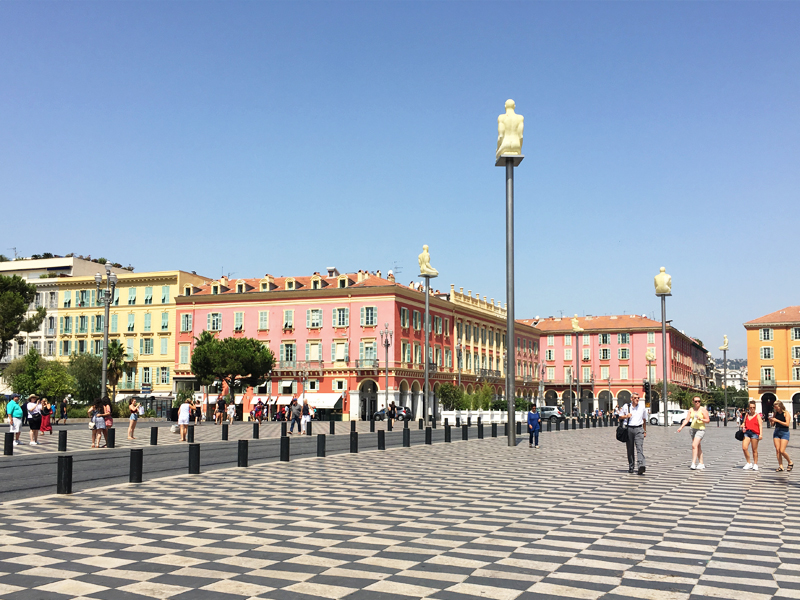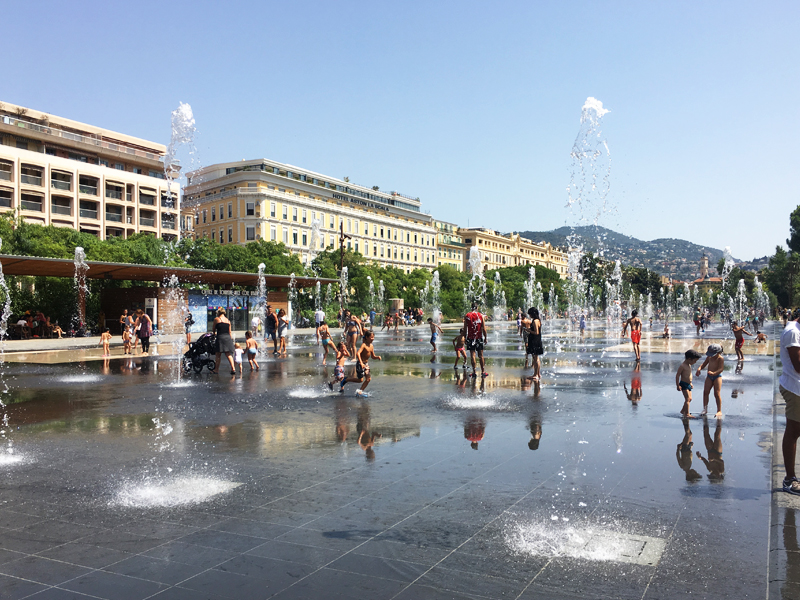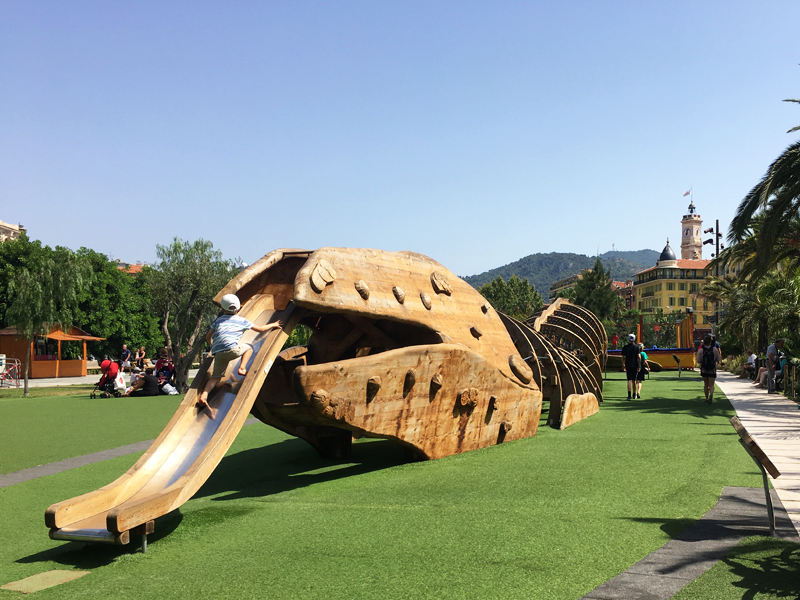 BEACH
You can of course rent the fancy sun lounges with an umbrella, but we didn't. We just took our towel down (we only had one since we were travelling light haha) and found a spot among the rocks. Yep rocks, beaches all along here are stones, no sand. I actually really love it here; no gross seaweed to fight with, and the bottom drops off really sharply so you can only be 5m away from the shore but nowhere near the bottom. So nice when you just want to paddle around!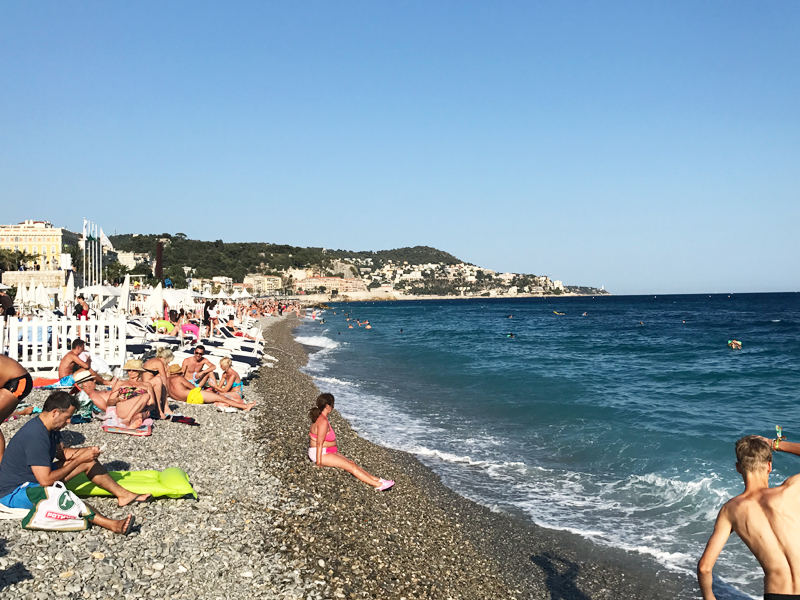 STREETS AND ALLEYWAYS
I highly recommend just wandering around and stumbling across hidden gems. There are so many little alleyways only large enough for pedestrians crammed with restaurants and shops. We really liked wandering around at night when the air was a bit cooler and all the lights were on. I found this really cute organic store which stocked all organic and locally sourced (as much as possible) teas, essential oils, and other deliciously scented things!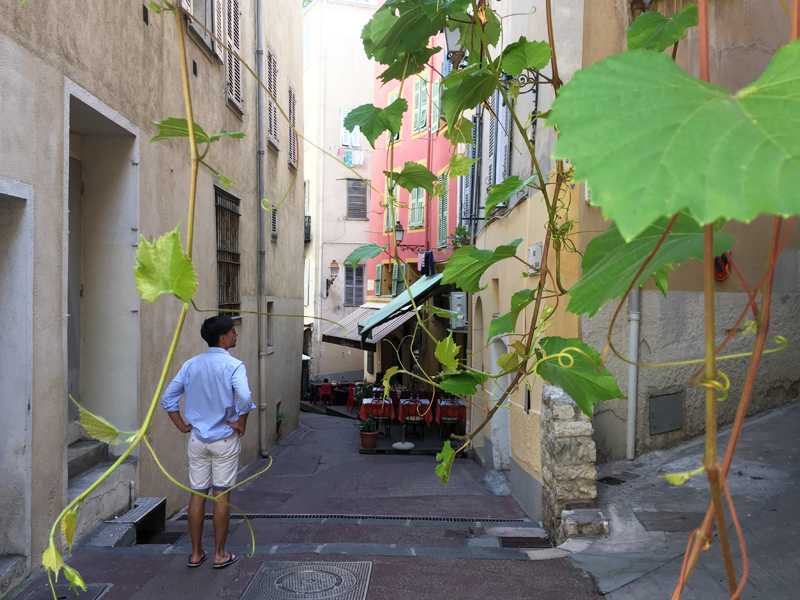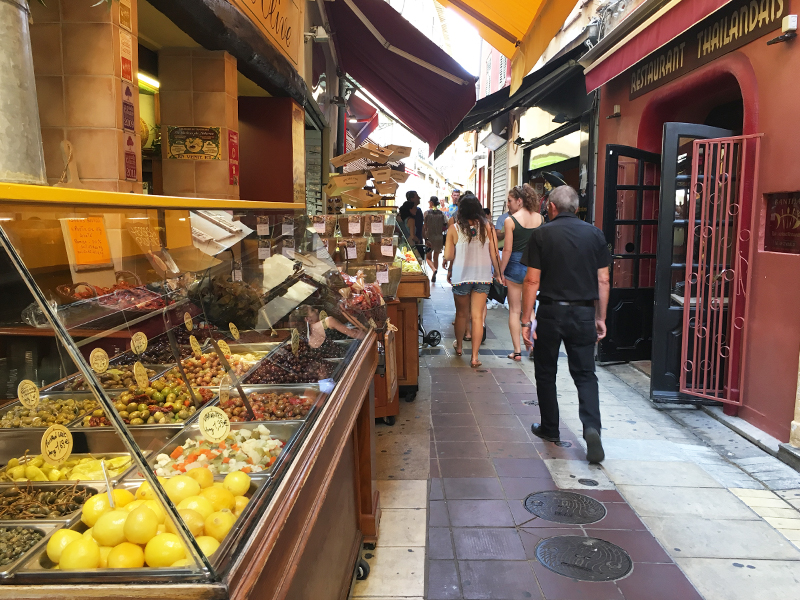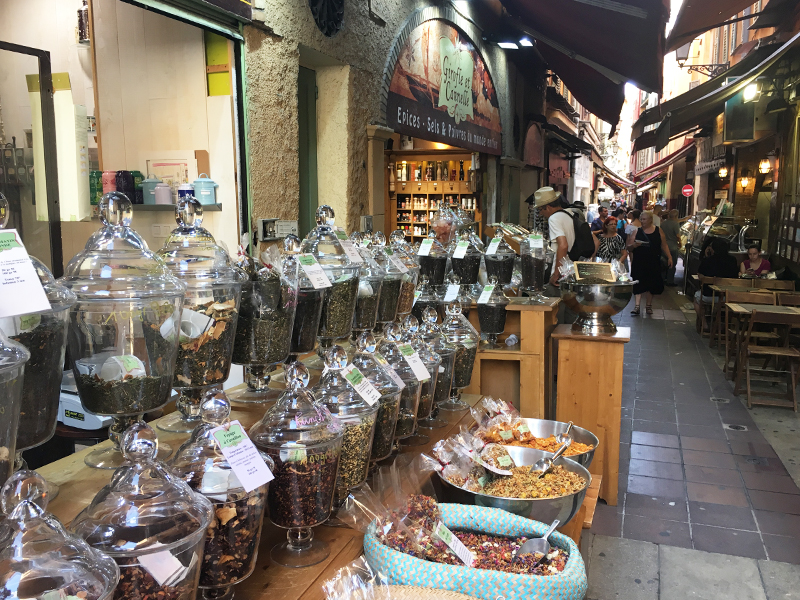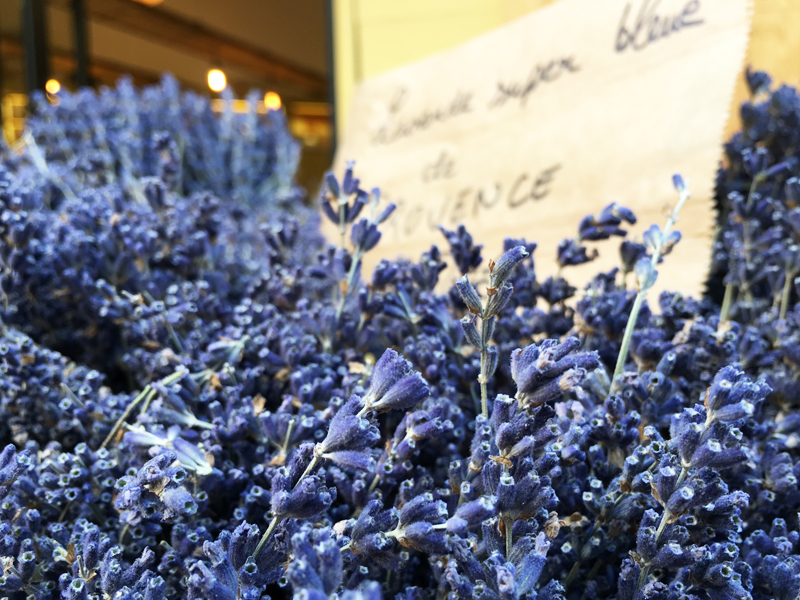 CASTLE HILL
At least I think it's called Castle Hill, it's the one that splits the main part of the city from the marina. It's totally free to walk up and there is a stunning view over the city at the top! We were running out of time so we didn't walk all the way around it, but you can also get a great view of the Marina if you walk around to the other side.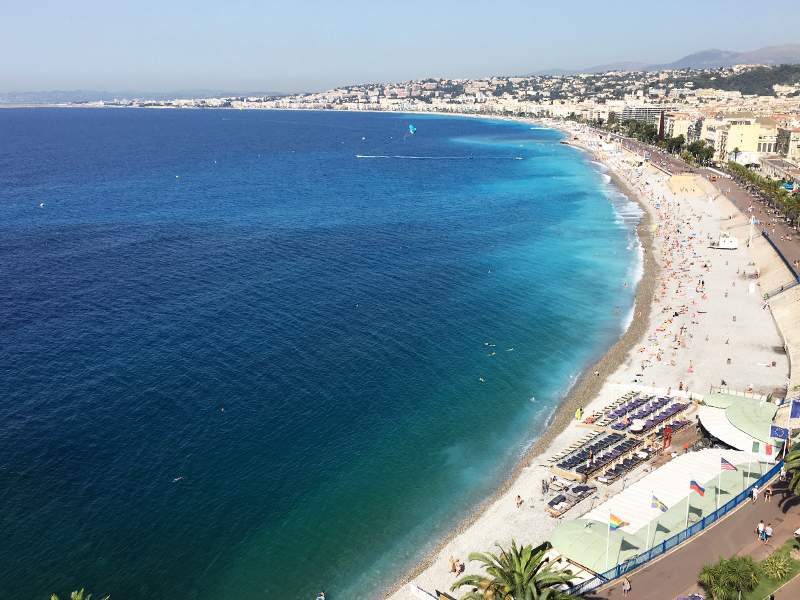 MONACO
Ok so not technically free, the train ticket out there is pretty cheap (€3.90 one way) and then you can walk around and see everything for free once you're there. If you're travelling with anyone that knows even the slightest thing about car racing, they'll love it. You can walk around all the popular pieces of the Monaco Grand Prix track. I would also recommend walking up the hill which has a lookout at the top which I think is called Porte Neuve. You will most likely see people walking up what looks like a ridiculously steep hill so just follow them; there's a great view at the top and it's actually not that bad of a walk. I thought it would be WAY worse.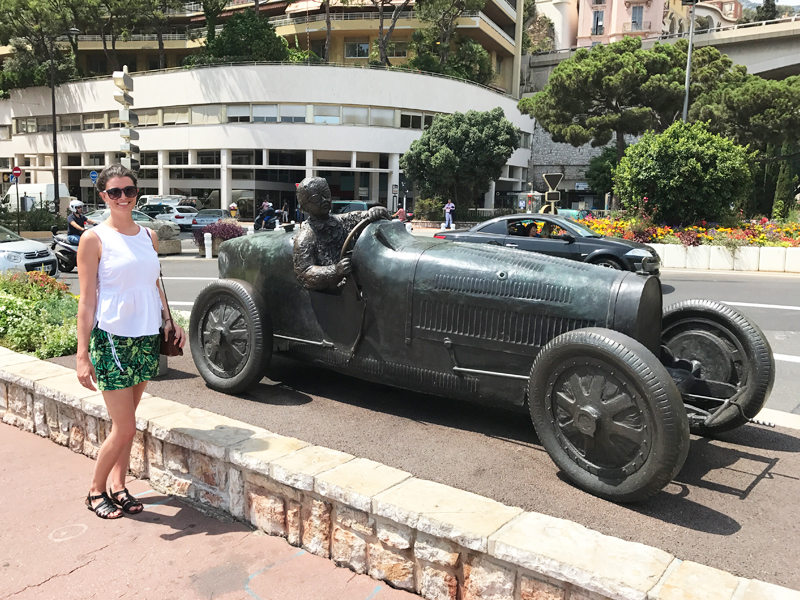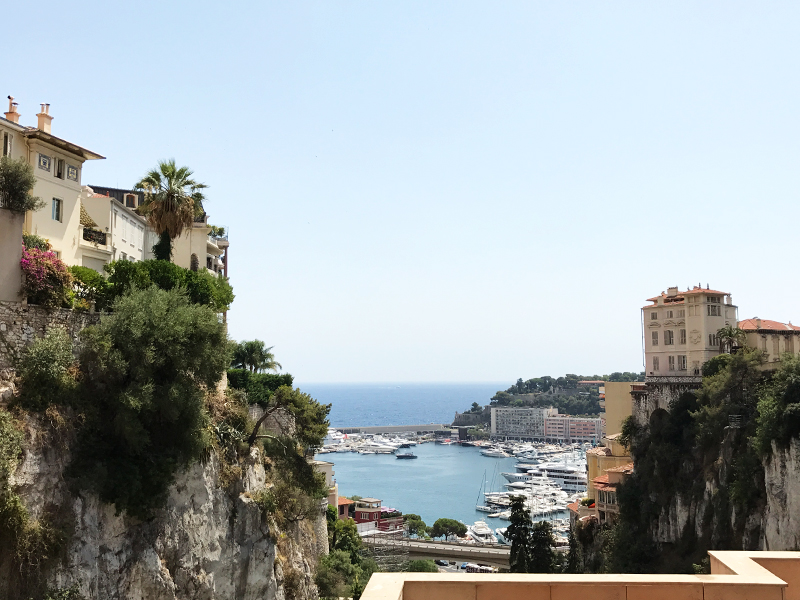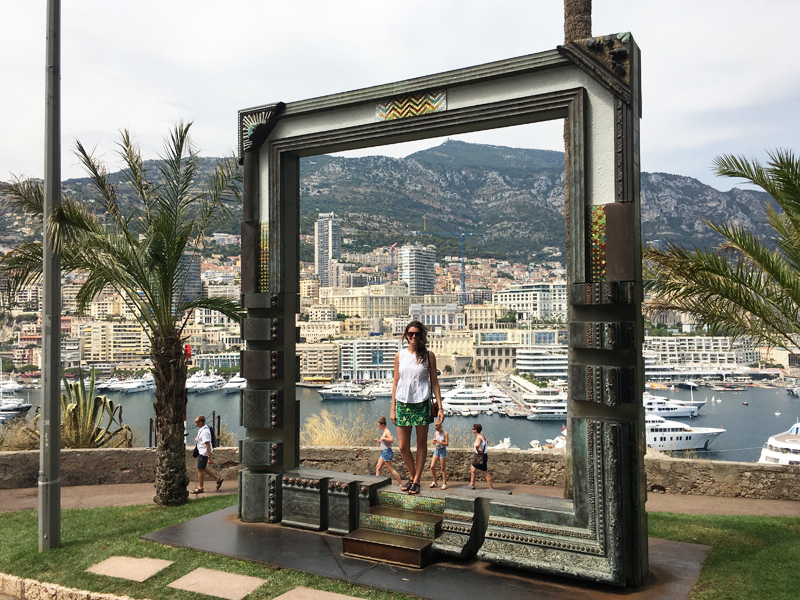 Have you been to Nice?…
Love,