Facial Oils are something that the green beauty world has been going mad about, and for good reason. These gorgeous By Achilles Botanicals Oils are no exception!
The beautiful Michelle – owner and creator – of By Achilles Botanicals reached out to me and asked if I was interested in reviewing her products*. After having a quick look at her website and the story behind her products, I quickly said yes!
Michelle is a certified holistic aesthetician and if that's not enough, also a naturopath in training! Her expertise has allowed her to develop formulations that help to improve the overall health of the skin (the body's largest organ), while also bringing aromatherapy into the equation to increase well-being from the inside out.
She currently has two products and was kind enough to send me both to try out, the Facial Sunshine Elixir and the Organic Sleeping Beauty Oil. I have been using these oils for almost exclusively for over a month now. The Facial Sunshine Elixir in the morning and the Organic Sleeping Beauty Oil in the evening.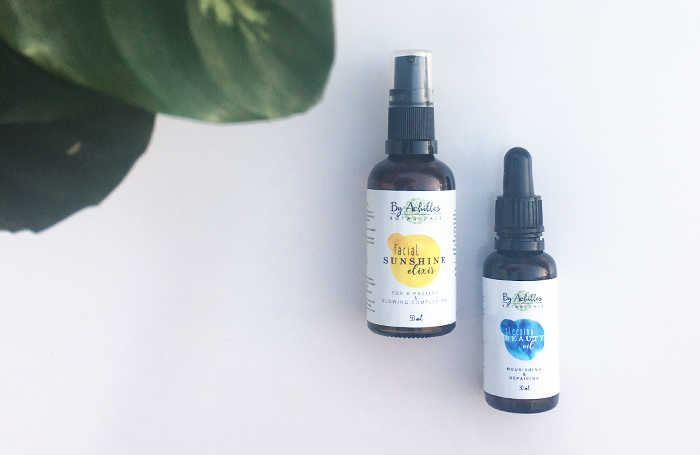 Facial Sunshine Elixir
As I mentioned, I used the Facial Sunshine Elixir every morning either with or without makeup over the top. I applied to freshly cleansed, slightly damp skin. I sometimes find that Argan Oil does not absorb very quickly into my skin, but even though this Sunshine Elixir is based on Argan Oil, it absorbed very well once I spent a short time working it into the skin (I enjoy a morning massage!).
The oil is a wonderful golden colour due to the potent organic and wildcrafted oils.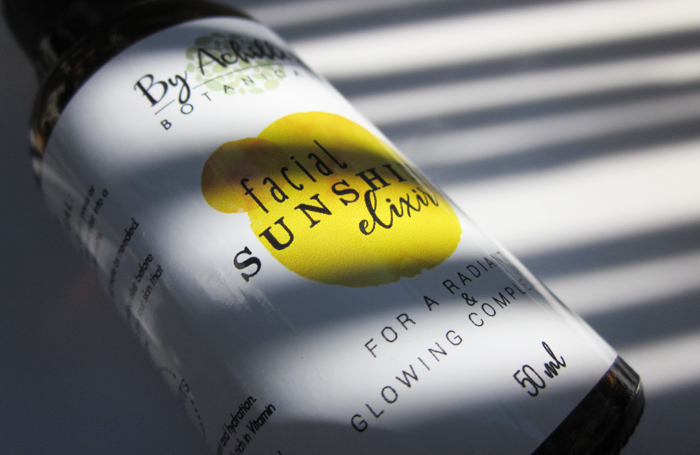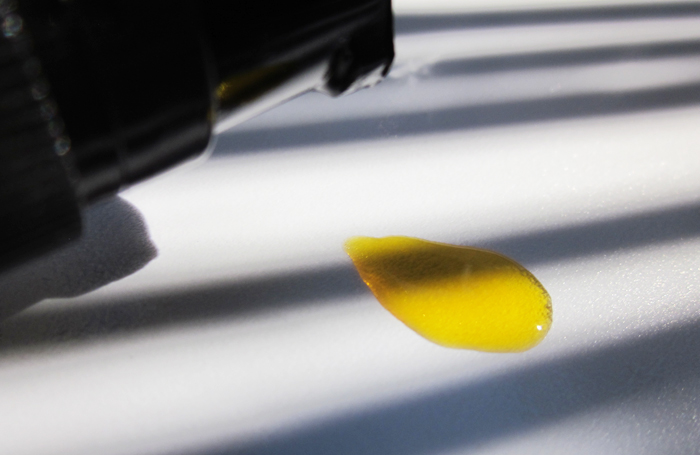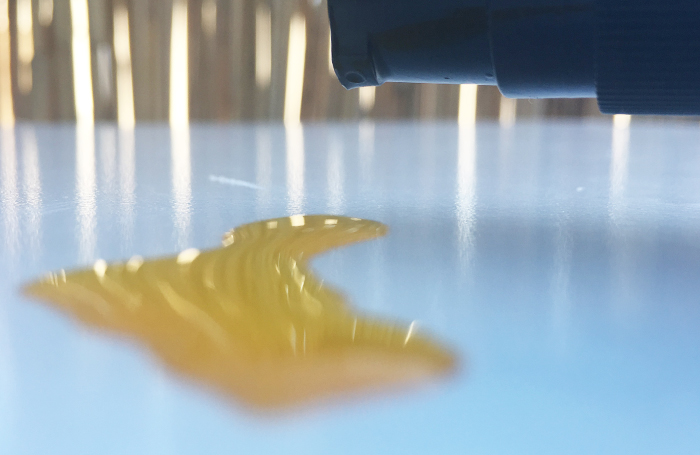 Ingredients: Argan oil(Argania spinosa), Wheatgerm oil(Tritium vulgare), Carrot Seed Oil(Daucus Carota Sativa), Karanja Oil(Miletta pinnata), Shea Butter(Butyrospermum parkii), Monoï Oil(Gardenia tahitensis), Jojoba Oil(Simmondsia Chinesis), Buriti Oil(Mauritia flexuosa), Date Seed Oil(Balanites roxburghii), Sea Buckthorn Oil(Hippophae Rhamnoides), Red Raspberry Seed Oil(Rubus Ideaus), a proprietary blend of essential oils and LOVE.

*all ingredients are organic, wildcrafted and sustainably procured.
This blend of oils is known for being deeply nourishing and rich in vitamins A, C, and E. It also contains some very interesting ingredients that I had never heard of! Karanja Oil is used to treat skin conditions such as eczema and psoriasis and also promotes skin healing. It also has antiseptic properties; an interesting oil indeed! Buriti Oil comes from the Buriti Plam in the Amazon Rainforest; it is a powerhouse of essential fatty acids and beta-carotene, it's also known as the "tree of life" to Amazonian natives!
I wore this daily one its own or under mineral makeup (for the most part). Approximately half a pump will be enough to cover my face and neck. It provided enough nourishment for my skin throughout the day and my skin became oily where it normally would with any other moisturising product, so it was clearly not too "oily" for me.
The scent is a lovely and soothing, the blend is just perfect. So complex that it just becomes one new scent itself and you almost can't pick out the different essential oils (well I can't, but I'm relatively useless at scent profiles). But when you have a better nose than I do you well pick up notes of sandalwood, rock rose, carrot seed, and ylang ylang.
Organic Sleeping Beauty Oil
I am so in love with this stunning blue-green oil! The first time I pulled the dropper out of the bottle the gorgeous colour caught my eye.
This comes from the incredibly healing ingredients such as azulene, blue chamomile, and I assume Eco Marine Algae Extract as well (unless it's a red algae?…).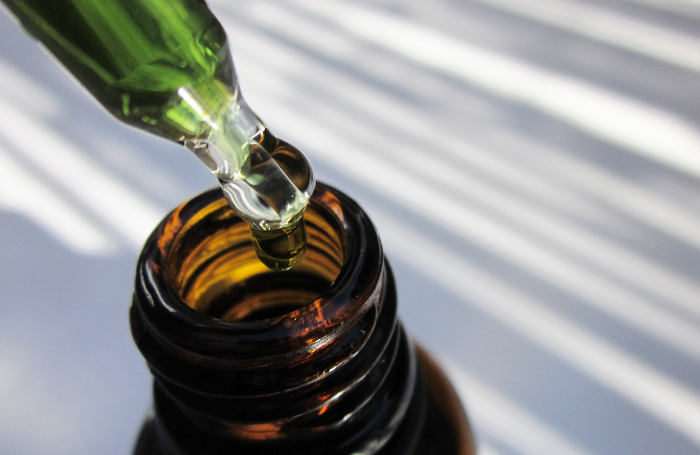 Ingredients: Moringa Oil, (Moringa Oleifera), Passion Fruit Seed Oil, (Passiflora Edulis), Marula Oil,(Sclerocarya Birrea), Carrot Seed Oil,(Daucus Carota), Chia Seed Oil,(Salvia Hispanica), Watermelon Seed Oil,(Citrullus Lanatus), Meadowfoam Seed Oil,(Limnanthes Alba), Starflower Oil,(Borago Officinalis), Prickly Pear Seed Oil,(Opuntia Ficus-Indica), Acai Oil, (Euterpe Oleracea), Hibiscus Oil,(Hibiscus Sabdariffa), Perilla Seed Oil,(Perilla Frutescens), Cherry Kernel Oil,(Prunus Avium), Shea Butter,(Butyrospermum Parkii), White Poppy Seed Oil, (Papaver Somniferum), a proprietary blend of essential oils and LOVE.

*Made by hand with organic, wildcrafted and sustainably procured ingredients.
This heavenly blend of powerful oils is the perfect bedtime "cocktail". And it's a cocktail where you can understand the ENTIRE ingredient list! That's one thing I really love about oils, you just don't need cheap, unnecessary fillers.
I really love the scent, it reminds me of my home back in Australia somehow. I think it reminds me of the gum trees. When I asked Michelle about it, she informed me that it was probably the azulene as it does have a scent similar to eucalyptus.
I love to warm the oil up in my palms and then breathe in the soothing scent for a couple of breaths before distributing on my face and neck. This usually only takes one or two drops. I really like how quickly this oil absorbs into my skin; I still will generally have a light protective layer (I don't have super thirsty skin), but my white pillowcases are never blue the next morning! 😀
After about a month and a half of use daily, I have only used about a third of each of these bottle since a little bit of these powerful oils goes a long way. I can see them being very good value for money with their incredibly high quality and sustainably sourced ingredients; not to mention the holistic background of the formulator.
I have a link to the By Achilles Botanicals website below (non-affiliate), check out the extra details about the brand and other interesting bits a pieces!
I don't think Michelle does sample sizes of her products at the moment, but if there's enough interest, maybe should could?…
*Though this is a sponsored post, all views are unbiased and from my own hand.
Love,