Want to get #squirrelicious?… Well then look no further than this gorgeous Jaffa Coffee + Nuts scrub from Sneaky Squirrel…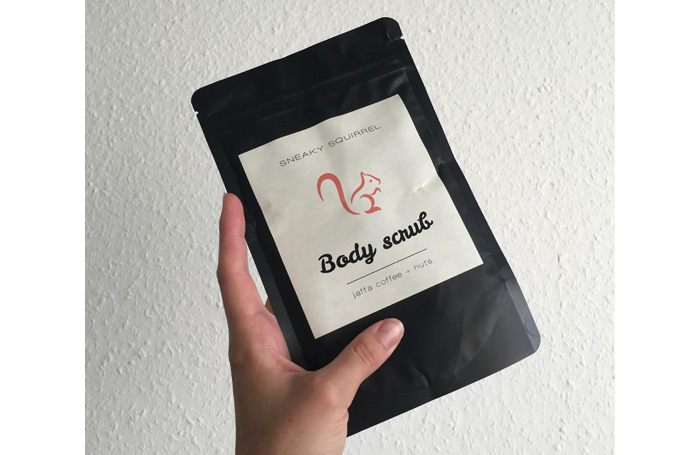 As we all know, the skin is actually the largest organ in/on the body, so we should certainly take time to look after it. At Sneaky Squirrel, they have developed a luscious body scrub that's free from harmful chemicals including phthalates, sulphates, silicones, and mineral oil. The premium quality natural ingredients are sourced exclusively from Australia. They also, of course, never test on animals.
Some of the delicious ingredients include:
Ground coffee beans – full of antioxidants, great for fighting premature ageing
Brown sugar – locks in moisture, also contains natural glycolic acid (part of the AHA family)
Sea salt – draws out impurities and detoxifies skin
Rose water – soothes and clams skin, maintains the skin's natural pH
Sweet almond oil – moisturising, and naturally rich in vitamins A, B, and E
Grape seed oil – reduces the appearance of stretch marks, sun damage, and regulates sebum production
Coconut oil – anti-inflammatory, antioxidant, and anti-bacterial properties
All of these ingredients combined help to reduce the appearance of cellulite and stretch marks, evens out skin tone, and brightens dull skin.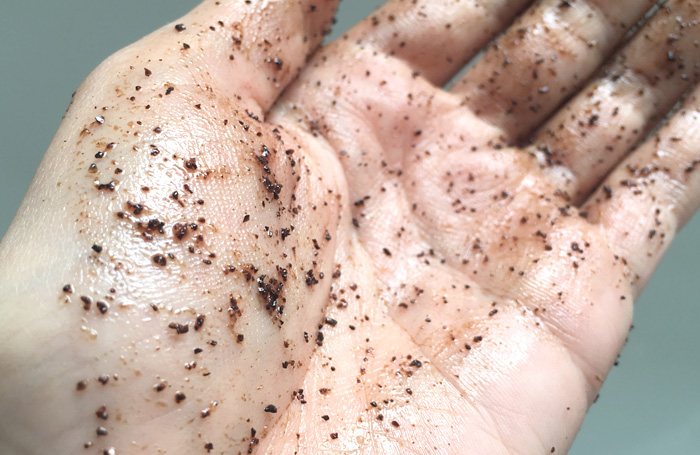 I love this scrub, the texture is not too rough so that it scratches, but you can certainly feel it buffing away dry and flaky skin cells.
The scent is lovely! Just like it says on the package! With coffee being the main ingredient, its understandable that this is the main thing you are going to smell, but the addition of orange oil is amazing, it smells just like you were eating jaffas which drinking coffee! You do get some lovely nutty notes as well from the various nourishing oils. Overall, it just makes you want to eat it!
Please note: if you have a nut allergy, this is not the product for you! Sorry!
It does leave a bit of an oily film but I actually don't mind this at all (and I LOATHE feeling oily)! It soaks in quickly once you're out of the bath/shower leaving your skin feeling silky smooth, I don't usually need a moisturiser afterwards, the natural oils are enough for me.
I also accidentally tasted some, since I was using it on my face, I advise against doing this yourself, its pretty salty, and not as delicious as it smells (lol).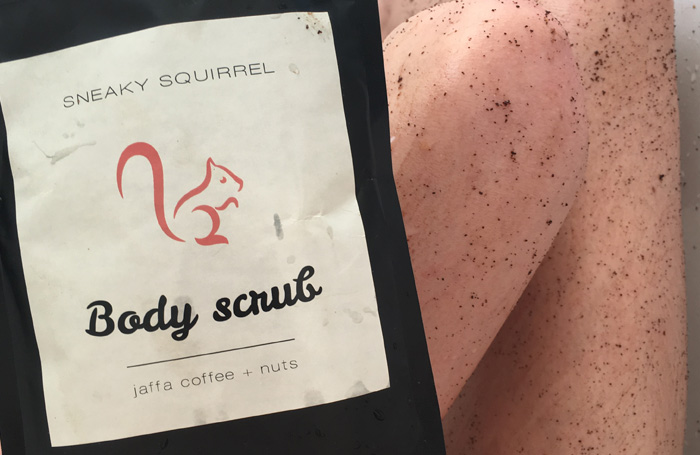 I noticed the results especially on the backs of my legs where I tend to get ingrown hairs and just general bumpy-ness. Not sure if its keratosis pilaris, but it certainly helps to make my skin smoother to the touch. (My boyfriend likes this product too! 😀 ).
This scrub is available from the Sneak Squirrel website (http://www.sneaky-squirrel.com/) and ships for free worldwide!
P.S. They have a rewards program too! You can earn points and them redeem them for discounts!
P.P.S. Sneaky Squirrel have mentioned they're working on a few more new products eeep! I cant wait!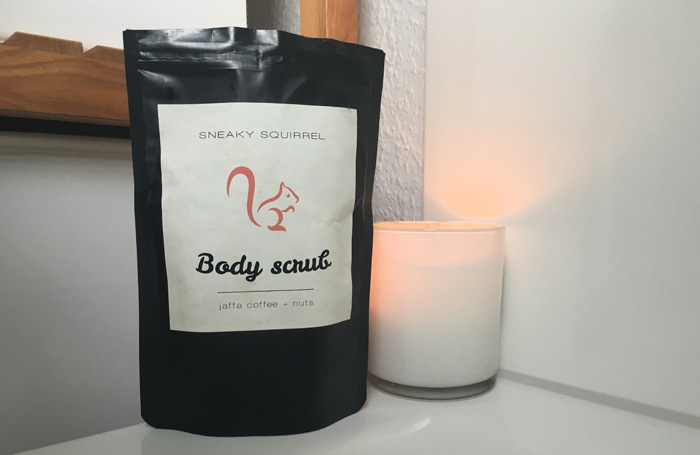 How are you taking care of your skin? Are body scrubs your thing? Or do you have another go-to?…
Love,