How I fixed my Balm Balm – All Over Balm…
I bought my Balm Balm – All Over Balm from lovelula.com in the dead of summer (seriously, check them out! amazing range of products and FREE international shipping!). It was a bit grainy when I received it in the mail but just assumed it was supposed to be like this. Travelling around in my handbag in the 30+ degree heat didn't help at all. It would melt quite a lot during the day, especially when out and about, and then it just seemed to get grainier and grainier as it solidified again. These grains will melts when heated between fingers so I wasn't too worried, it is a natural product after all…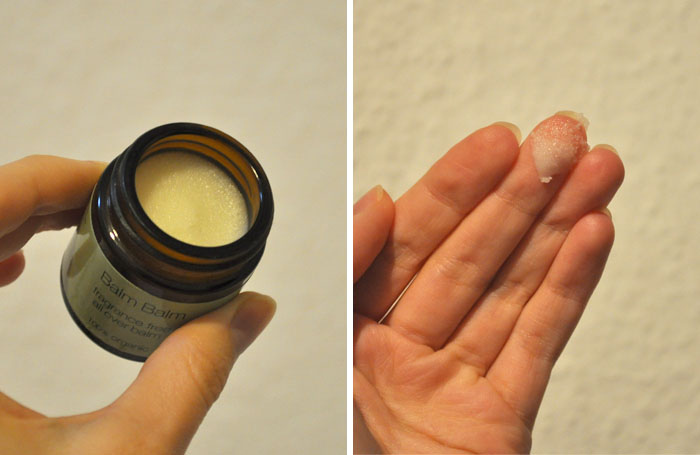 On Instagram the other day I saw Meow Meow Tweet posted on their blog about what to do if your Shea Butter goes grainy.
From this I learned that natural balms will often crystallise if they cool down too slowly. I'm sure this is what happened to mine.
So here's what I did while (sort of) following Meow Meow Tweet's directions to fix my All Over Balm, or a quick "How To" if your balm goes grainy:
They suggest to boil water in a kettle, and then pour into a heat proof bowl; but I don't actually have a kettle at the moment so I just boiled in a pot on the stove and then removed from the heat and placed my All Over Balm in the pot.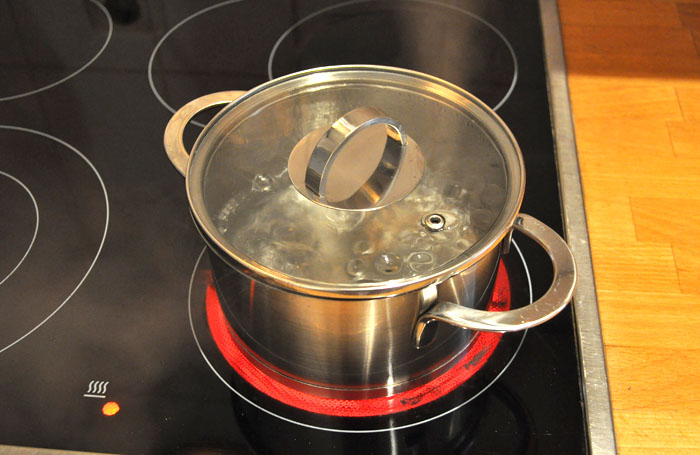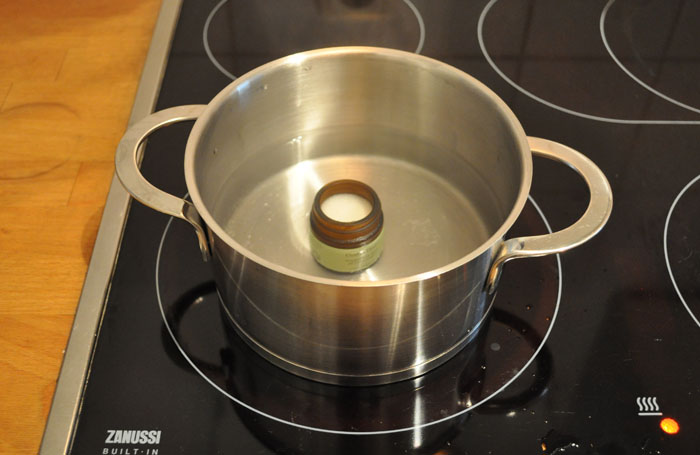 You're supposed to leave the lid on the jar but I kind of forgot that, and I could take photos if I did that haha!
Make sure you don't get any water into your balm so ensure that the jar will not completely submerge; and then allow to sit for around 15 minutes or until the balm has completely melted (mine went clear).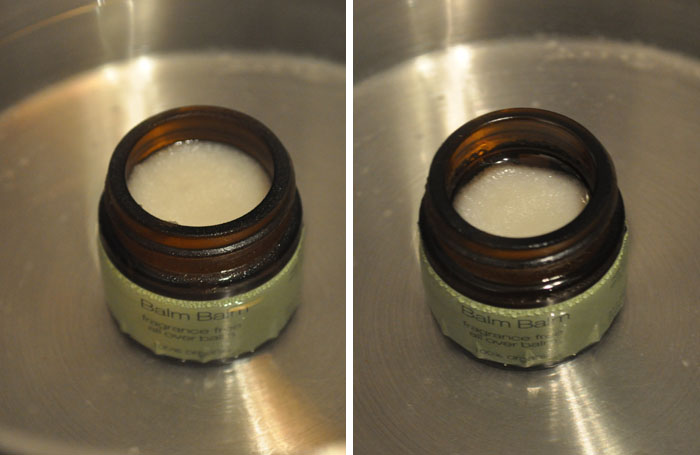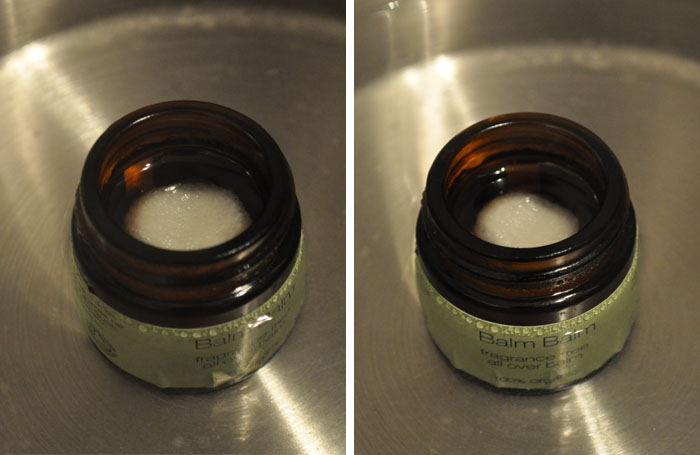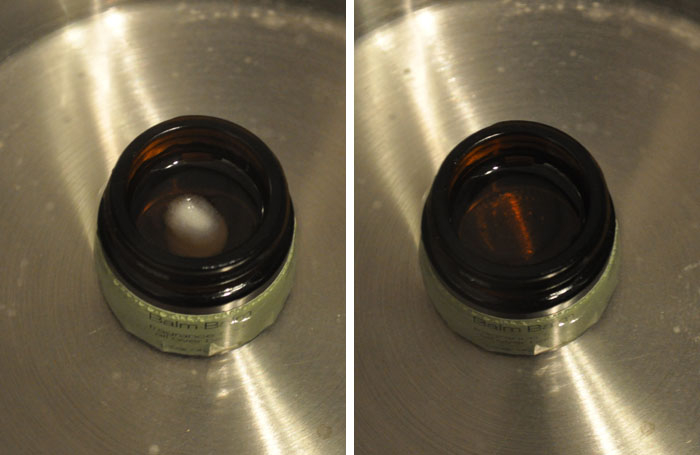 Once completely melted place into the freezer for 15 minutes. This cools the liquid down so quickly that crystals cannot form. And Voila! Super smooth balm again! (Yes sorry, I poked my finger into it before I took a picture…)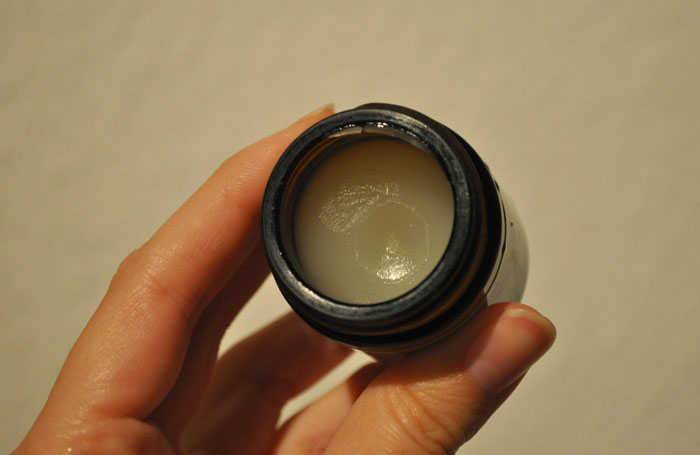 Super happy I found this super easy fix! The label on the jar wasn't quite as happy but I guess it's what's on the inside that counts, right!?
I believe this will work on pretty much any balm (if vegetable/nut butter or oil ingredients), but google the ingredients if you're worried. For reference this Balm Balm contains only Shea Butter, Sunflower Seed Oil, Beeswax, Jojoba Seed Oil, and Calendula officinalis Flower Extract, all organically grown.
Hope this helps!
Ps. Sorry for the pictures but the lighting in my current apartment is horrendous! Teeny, tiny windows, and then there was a thunderstorm so basically no sunlight whatsoever…
Love,