First off I love this stuff, love.
I had seen the Badger Sleep Balm – Lavender and Bergamot around the green beauty sphere for a while before I actually purchased it myself, I'm so glad I finally did.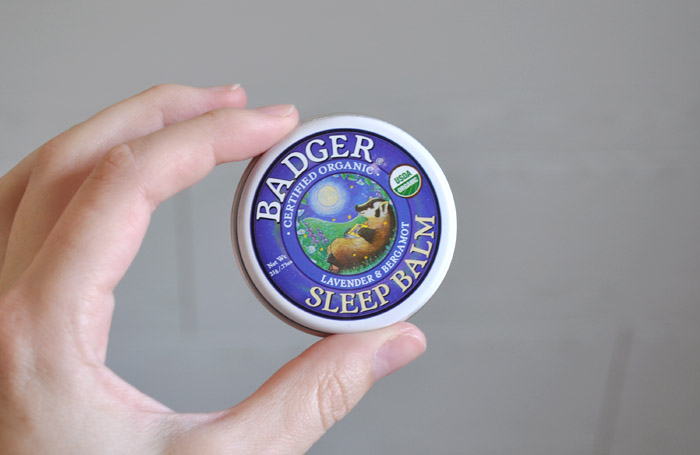 The ingredients are great, the scent is beautiful, and the affect (for me) is very affective.
Ingredients: *Olea Europaea (Extra Virgin Olive) Oil, *Ricinus Communis (Castor) Oil, *Cera Alba (Beeswax), Essential Oils of *Citrus Aurantium Bergamia (Bergamot), *Lavandula Angustifolia (Lavender), *Rosmarinus Officinalis (Rosemary Verbenone), *Zingiber Officinale (Ginger), *Abies Balsamea (Balsam Fir) and CO2 Extract of Zingiber Officinale (Ginger).

*  Certified Organic
The product comes in a recyclable metal tin, and I have it in the 21g size, but it also comes in a larger, 56g size. It is USDA Certified Organic and also certified by the Leaping Bunny program.
For me the scent is an amazing blend, mostly lavender, but with hints of some of the other fabulous ingredients. I don't think I get much ginger, so if you are worried about it being overpowering, don't, unless you have a super sensitive nose…?
I'm smelling this balm as I am typing away and it's just so nice and soothing, but I love lavender to start with.
In my personal experience, it has been quite affective in helping me drift off to sleep. I usually have the problem that I cannot switch my brain off and it just runs at a million miles an hour as soon as my head hits the pillow.
Its quite a firm balm so you need to rub it a bit to warm it up to be able to pick up any product. You don't need much to be able to smell it. I've had this for quite a while, and though I may not use it every night it has lasted well, and will last me for a long while yet I think.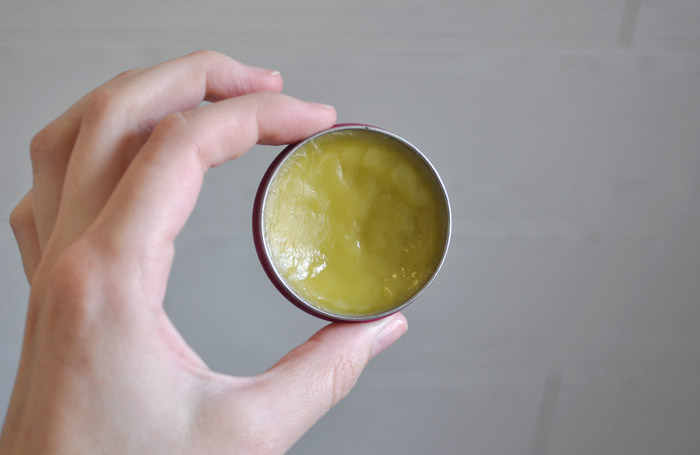 I rub this on my temples and wrists, as well as on the underside of my nose.
It's also great for if you've had a cold and your nose is all red and sore! The olive and caster oils really help soothe the dry/sore skin.
I find that as soon as I have this soothing scent surrounding me, I focus on the smell, and my brain can calm down, and I can fall asleep much more quickly.
I'm not sure if this is just a placebo affect for me, or if it really does work, but if you have some problems falling asleep, I would suggest you do try this. Simple and natural, no pills and toxic ingredients needed.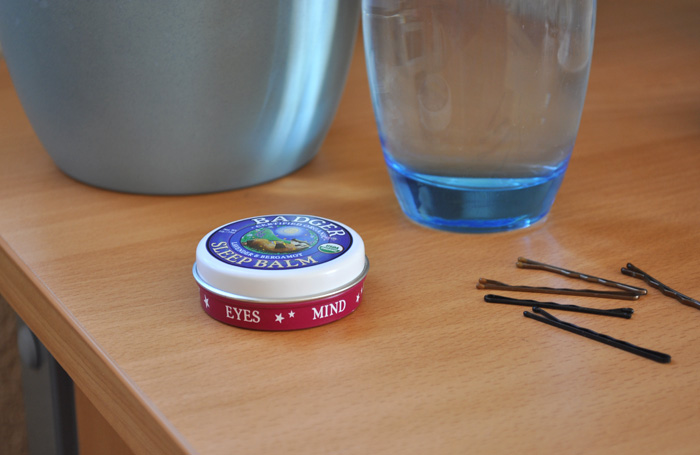 I purchased mine from Ecco Verde, an online store with an amazing range of products for € 6,49, but I know it is available on many other online stores as well.
Have you tried this? Or something similar? Has it worked for you?
Love,