A few months ago Plume had a campaign to #bringbackthewinkwhere entrants had to opportunity to win a years supply of their much raved about Lash & Brow Enhancing Serum. I was fortunate enough to be one of the lucky winners!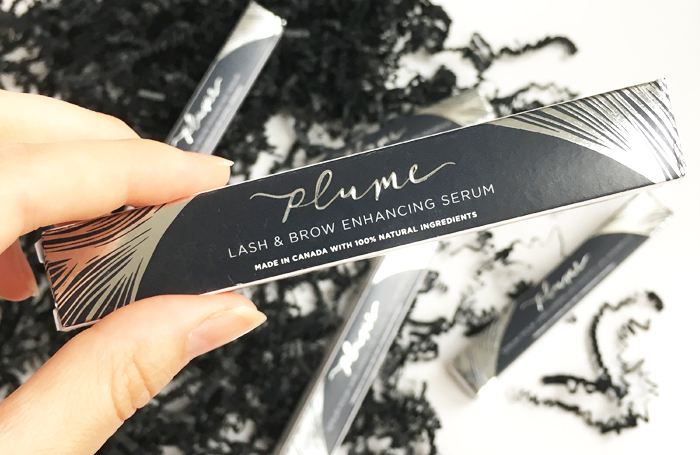 I have always been very conscious of how short and "barely-there" my eyelashes are. Since switching to natural cosmetics, especially mascara, I think I have actually noticed that they have lengthened slightly, but I need to go back through some old photos to confirm. So I'm very excited to see the results from this product!
Plume Lash & Brow Enhancing Serum was born after a personal need for a natural product to help regrow and strengthen lashes and brows. The Serum is culmination of extensive research and expert input all distilled into a gorgeous, sleek tube. The formulation is all-natural, long-lasting, preservative free, and most importantly: safe and effective.
"Formulated WITHOUT: parabens, sulfates, phthalates, hormones and prostaglandins, artificial fragrances, artificial dyes, gluten, or toxic ingredients of any kind."
From their website, Plume suggests that you "apply Plume Lash & Brow Enhancing Serum before bed (and/or in the morning), using the applicator brush directly onto the root of clean lashes the same way you would apply eyeliner. Allow 6 to 8 weeks for maximum results."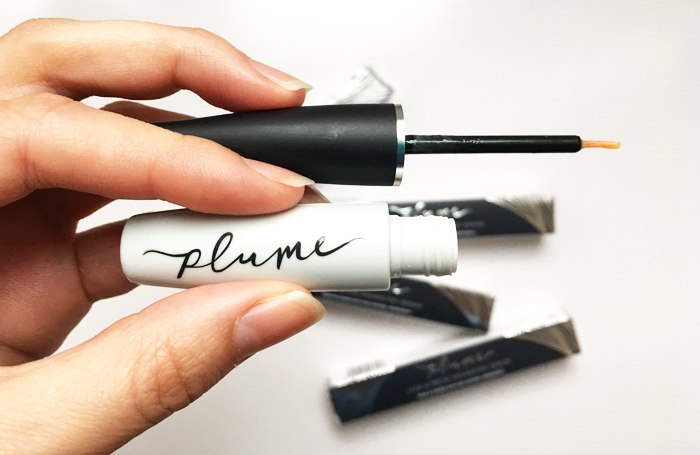 I did a test patch on the back of my hand and near my eye area last night just to make sure that I wouldn't react to any of the ingredients; not that I expected to, but better to be safe than sorry. No worries at all so I will begin applying to my lashes (and brows) tonight.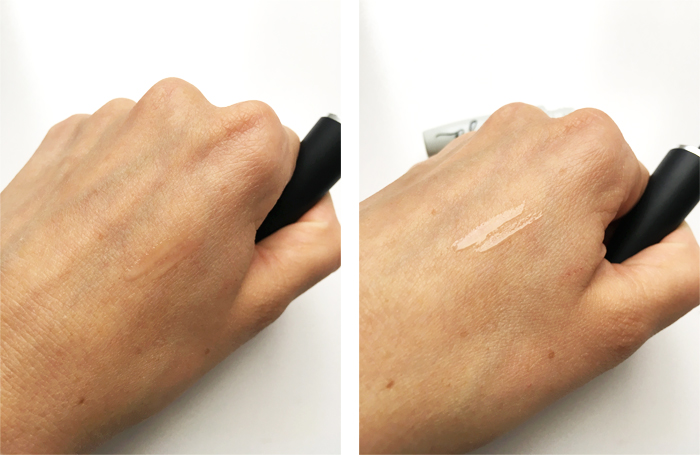 Looks a bit thicker in the pics, but it was very light when I rubbed it in. There is only a scent if you literally stick your nose on your hand, I couldn't smell anything otherwise. The scent that you do get it very herbal and not at all intrusive.
I never did much to my brows (I was a bit of a tomboy for years) , so I never had a problem with over-tweezing. Basically I think my brows are pretty well full enough and I don't think I want to go full Cara; so I'll only apply the serum to my brows every now and then, perhaps once a week or so.
Can't wait to have the long luscious lashes of my dreams!
Have you tried Plume Lash & Brow Serum yet?…
Love,