I have started using conditioner on my hair again and boy does it just feel so much better…
I have done the "no conditioner" thing as recommended by my greeny hairdresser (see current hair care routine) for a good six months now… I don't think my hair has improved any, it's harder to comb after I wash it, and it just is a bit too dry for my liking. I'm going to try and use as natural a conditioner as possible since I still feel like I need one, my ends are always just dry and splitting.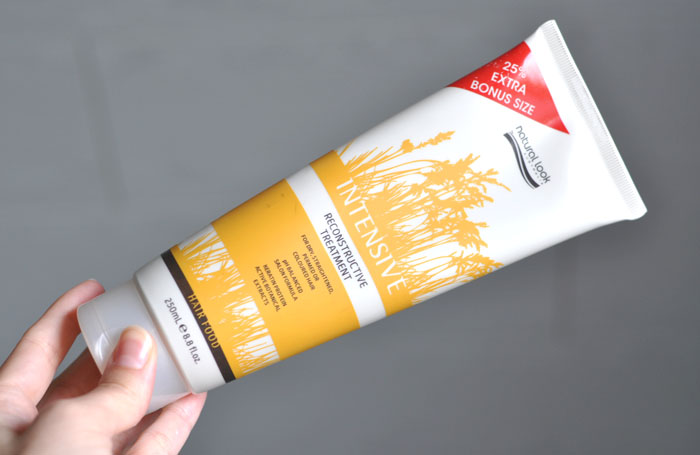 My mother gave this one to me on my last visit to Australia, it wasn't moisturising enough for her hair (freebie yay!). The product is an Intensive Reconstructive Treatment by an Australian company called Natural Look Australia. Not sure about international availability sorry, but here's where you can search for stockists.
It comes in a soft, 250ml tube, which they encourage you to recycle. I like the simple, yet effective design; it's amazing what can be achieved with only three colours within one's palette.
The product is an intensive treatment for dry, straightened, permed, or coloured hair. I feel as though my hair is on the drier side of normal and I probably straighten it once or twice a month. A little bit of extra love can't hurt I say.
The smell is lightly coconut-y and very pleasant, not at all overpowering or artificially sweet. A simple coconut fragrance goes a long way with me.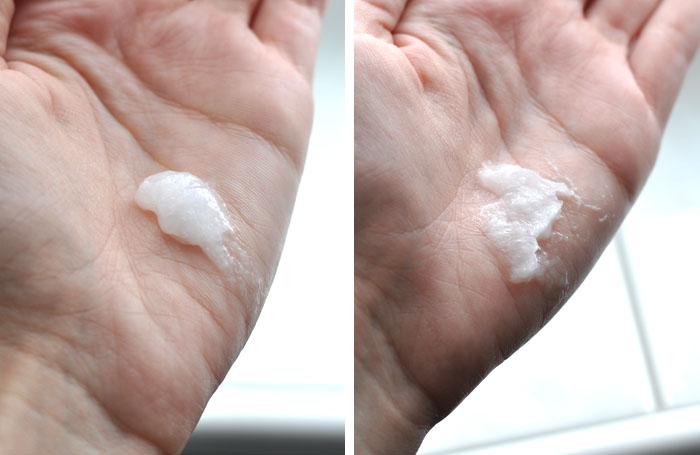 Texture-wise its very goopy and relatively thick. I looks lumpy in the picture but you don't feel these lumps at all. I smooth it through my ends and up through the bottom layer of my hair (the one that's closest to my neck) it tends to be weird and frizzy and dry and I can't fix it. I'll then smooth a bit through the top of my hair and twist up into a bun and allow it to infuse/penetrate.
I have been using this as a conditioner to follow my natural shampoo so probably am only leaving it in my hair for 2-5 minutes (depending on how long it takes to shave my legs haha). I just read the back of the tube though and realise I should be leaving it in there longer… Ooops! Will be trying this and update you all further…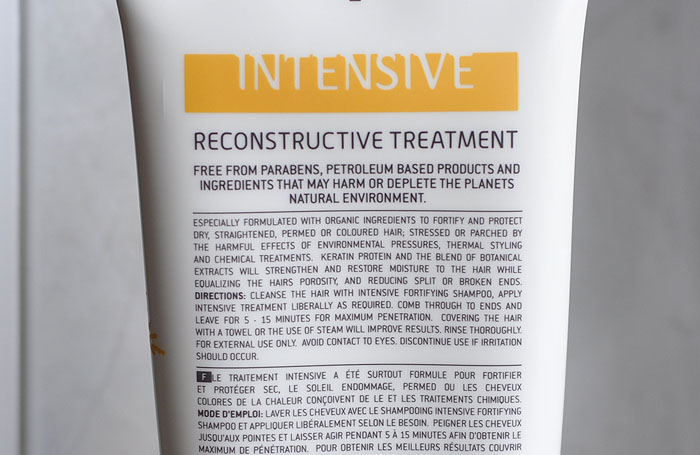 I find that this product gives my hair that little bit of extra moisture that it needs to be a bit silkier when rinsing, and added ease when combing. It feels a lot less stripped and like straw. It will be interesting how it feels when I use this product how I'm supposed to!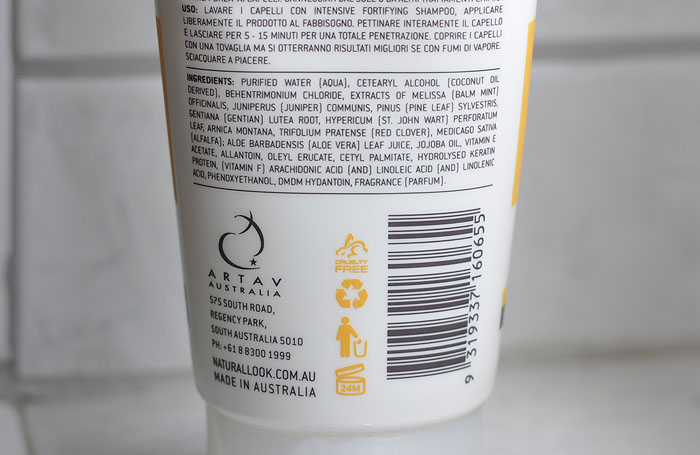 I quite like the ingredients in this product as well… Except for the added fragrance perhaps… I can pretty much tell you what each and every thing is which I really like, no strange chemicals that have some hidden purpose. Well, maybe there are a couple that I had to look up but I'm happy to see them right at the bottom of the ingredient list. They say it has been made with organic ingredients but then it doesn't say which ingredients these actually are which is a bit odd… But this is a cruelty free product so a few bonus points for that.
All in all I do like this product; sorry you might not be able to find it in Europe! But hopefully I'll be able to find a decent replacement here and will update you all. I guess due to geographical circumstances I won't be repurchasing this, unless I cannot find a suitable alternative later down the track. Maybe I can become an importer for Natural Look Australia haha!
Love,