I am the proud owner of the first Beauty Heroes box to be received in Germany!…
This has been a while in the making, but Jeannie from Beauty Heroes and I have been testing the feasibility of the Beauty Heroes Box shipping to Germany.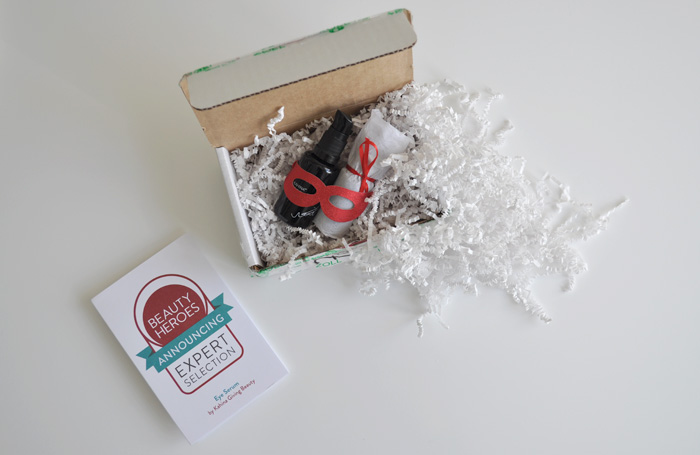 First off, for those of you who may not know what the Beauty Heroes Box is, it's an amazing beauty subscription box from the US which only sends you fabulous non-toxic products. Each month features a new brand and you receive one full size "Hero" product, as well as a "Sidekick" product – this can be anything from a deluxe sample, up to another full size product.
Every featured company's products contain only non-toxic, high quality, natural and organic ingredients. A fantastic way to get to know many new brands in the clean/green/organic beauty sphere. Previously featured brands include Mahalo, Innersense Organic Beauty, and Josh Rosebrook, just to name a few.
They also provide you with an awesome free guide to ingredients, and they're separated into Superpower and Villain ingredients. Beauty Heroes will help inform you what ingredients to look for depending on your need, as well as what ingredients to avoid and why. A very useful guide!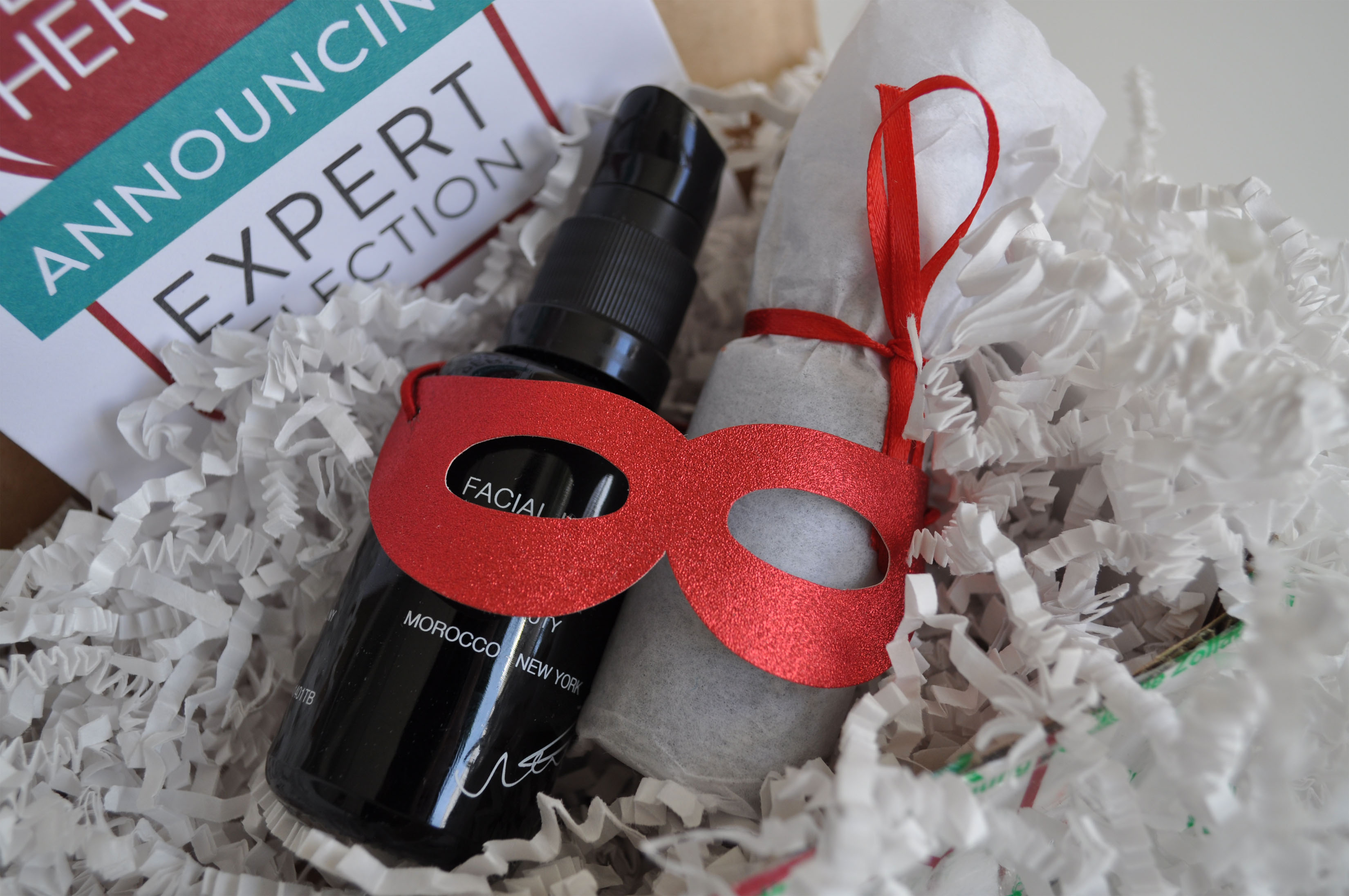 Anyway, back to my box!
I ordered the September Box which featured products from Kahina Giving Beauty. The Hero product was a full size Eye Serum (15ml) and the Sidekick was a lovely travel sized Facial Lotion (30ml).
Germany, being Germany, of course got my box caught up in customs, and I had to visit my local customs office (10 min drive for me) to pick it up. As I have now found out and can now tell you all, the threshold for tax free ordering overseas in €22. Anything above this amount you have to pay 19% VAT on. So when I went to the customs office I took with me proof (a print out of the Beauty Heroes website) of how much the box would have been if I had paid for it ($39USD). So in the end I had to pay just over €6 in taxes. Not too bad… If they had wanted to look up the actual value of the products inside, I would have been in a bit more trouble… The Eye Serum alone is €78 on amazingy.com.
I don't always have the best luck in the world, so this may not necessarily happen to everyone. This is the first box Beauty Heroes has tried to send to Germany, so maybe next time it will get through, we won't really know unless more German orders are taken, and if people are willing to jump through one extra hoop if need be…
I haven't tested these products too thoroughly yet, but I am really loving both of them so far. I love the glass bottle (even if I am prone to dropping things) which protects the valuable organic ingredients from being degraded by sunlight. I find the pump very ergonomic and allows me to pump out the desired amount, it isn't a "one amount fits all" type of pump, we all know the ones…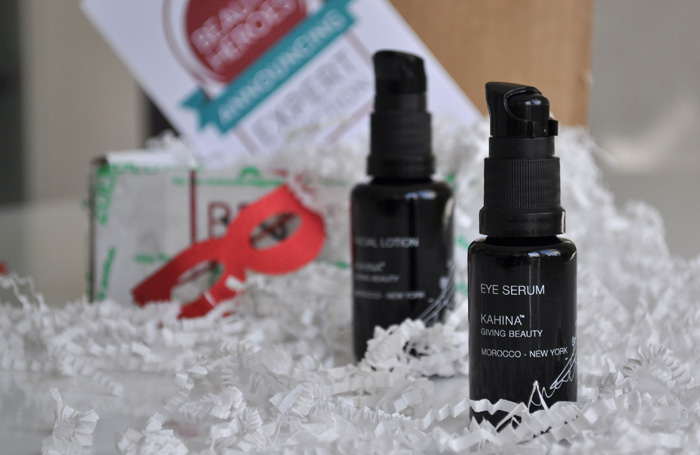 EYE SERUM
This is definitely one of those products where a little bit goes a long, long, way, This seemingly small bottle is going to last forever I think… I can gently squeeze half a pump (or less) onto my ring finger, dad my two ring fingers together, and use this amount of product for both eyes, even feeling like I am using too much. 99.88% of the total ingredients are from natural origin; 7.42% of the total ingredients are from Organic Farming, also
Ingredients:

Aqua, Betaine, Saccharomyces cerevisiae extract, Rhodiola rosea root extract, Argania spinosa (argan) oil* glycerin*, Populus tremuloides (aspen) bark extract, Caprylic/capric triglyceride, Polygonum fagopyrum extract, Hexapeptide-11, Sodium hyaluronate, Argania spinosa (argan) leaf extract, Maltodextrin, Olea europaea (olive) leaf extract, Rosmarinus officinalis (rosemary) leaf extract*, Helianthus annuus (sunflower) seed oil*, Hydrogenated lecithin, Sclerotium gum, Xanthan gum, P-anisic acid

*Ingredient from Organic Farming
I love using this luxurious product to give the delicate skin around my eyes a little LTC.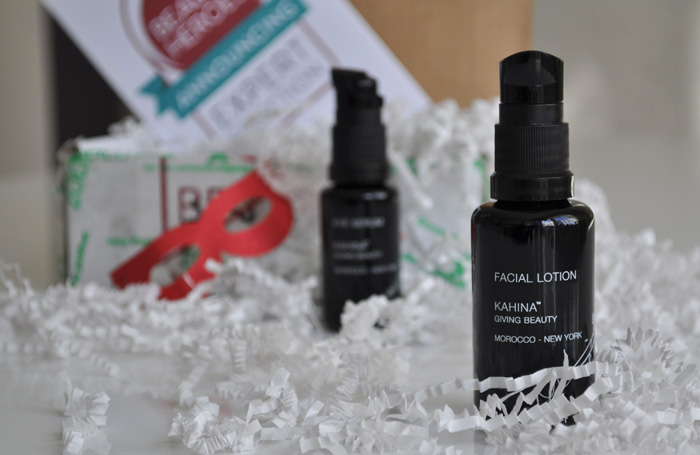 FACIAL LOTION
I have been on the hunt for a great facial lotion free of SPF for those lazy days at home or when I just really don't need to have any extra ingredients for sun protection.
Ingredients:

Water, Argan Oil*, Glycerin, Japanese Honeysuckle Extract*, Shea Butter*, Sodium PCA, Sorbitan Olivate, Xanthan Gum, Betaine, Acacia Gum, Behenyl Alcohol, Cetearyl Alcohol, Argan Leaf Extract, Lecithin*, Beeswax*, Phospholipids, Glycolipids, Soybean Oil, Soybean Sterols, Levulinic Acid, Potassium Sorbate, Sodium Hyaluronate, Lactic Acid *Ingredient from Organic Farming 95% of botanical ingredients are organic; 100% natural

*Ingredient from Organic Farming
This cream is light, but also very rich once applying to the skin. I haven't used it too much yet, but the couple of times I have tried it I did really like how it felt.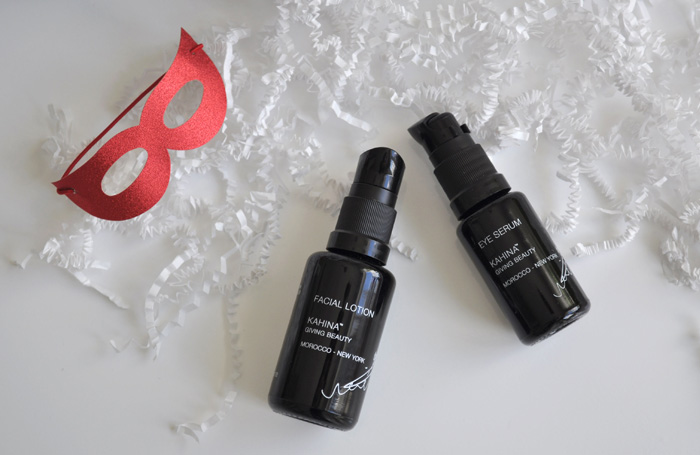 All in all the Beauty Heroes box is pretty great value at $39USD per month, the products you receive will be valued from at least $60 to $100+USD (the Kahina box is valued at well over $100USD, and at least €100 from my estimates).
Subscribers also receive a 15% discount in the Beauty Heroes online store.
Jeannie thinks shipping costs will be around $12.95USD (same price for shipping anywhere outside the US), but not 100% certain just yet.
Have you heard of Beauty Heroes before? Tried it even? Do you live in Germany and want to try it out?…
Love,