This one is for my budget conscious green beauty lovers… Here in Germany there are a few Naturkosmetik brands that are fairly readily available and great for those looking to avoid harmful chemicals while still looking after their pennies. The drug store (drogerie-markt) dm has its own Naturkosmetik brand Alverde Naturkosmetik which has some great makeup and skin care, and then there's Benecos which is available at various drug stores and health food store (and online).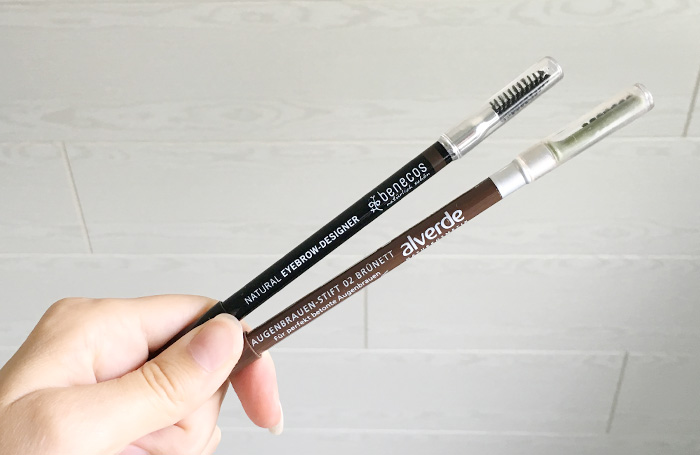 I purchased the Alverde Naturkosmetik Eyebrown Pencil (Augenbrauen-Stift) in 02 Brunette which is the darkest brown they offer and have been using it for a while now… I have always thought it was slightly too red for me, but being the lazy person that I am, have just put up with it. Yesterday I *finally* purchased the Benecos Eyebrow-Designer in the darkest brown shade after I saw it on Au naturaliya forever ago.
First off, the Benecos Eyebrow-Designer has a much more ashy tone to it which I think works much better for my colouring. Secondly I much prefer the spooly over the weird brush thing that's included with the Alverde Brow Pencil; but hey that's just my personal preference.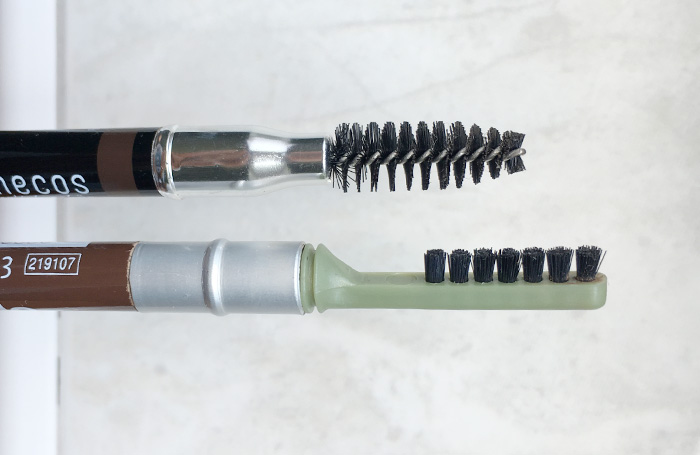 Both are Vegan, and certified Naturkosmetiks; Alverde is certified by Natrue, and Benecos is certified by BDIH. Both products are available for under €3 (winner!), but Benecos is available for purchase online at retailers such as ecco-verde, whereas I think you can only buy Alverde products from dm stores…
Thoughts from you guys? Do you think I'm crazy for thinking the Benecos Brow Pencil suits me better?…
Love,