Today is the day of the launch of Green People's Special Edition Velvet Matte Lipstick in Damask Rose to help celebrate their 20th Anniversary! Congrats Green People! I wanted to share a quick overview and some swatches with you (plus a discount code!).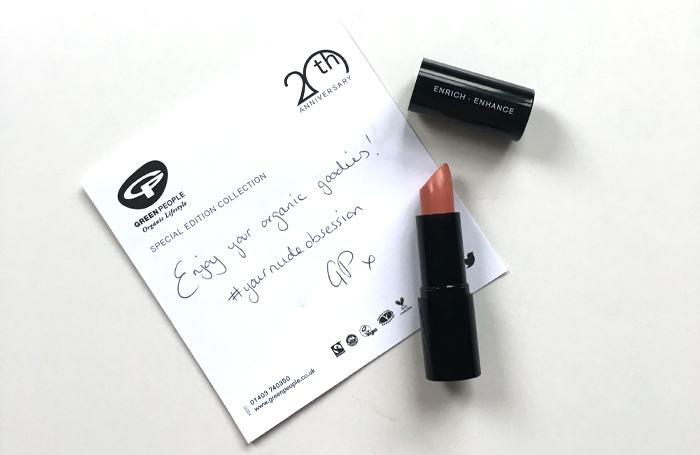 As far as am aware, this is their first lipstick (or at least first for a while), though they have other lip products such as lip crayons and balms on their website (UK). And so they've launched with a bang! And straight into the on-trend matte lip look!
From their website, its states that this product is:
A universally flattering nude-rose lipstick with a non-drying matte finish 

Timeless nude-rose shade that suits all skin tones

Lightweight, longwearing and comfortable matte finish

Highly pigmented colour from natural earth minerals

Enriched with soothing vitamin E to keep lips nourished

Non-drying formula with sustainable Beeswax and organic Carnauba wax
They also suggest pairing with their Enrich & Enhance Lip Primer for longer lasting colour and a more satin finish.
This product is EcoCert certified though it is not vegan as it contains sustainable beeswax, but does NOT contain carmine (yay!).
Potentially not the fanciest packaging, but it gets the job done, and doesn't add unnecessary extra weight to the handbag! It's still sleek and minimal which appeals to me.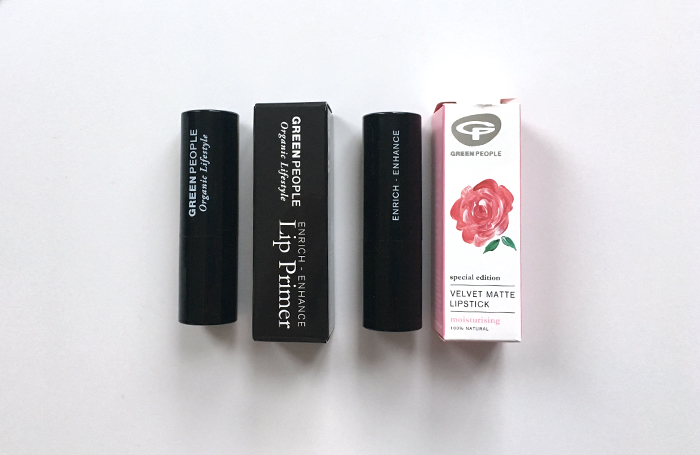 Green People were kind enough to not only send me the Velvet Matte Lipstick but also the Enrich & Enhance Primer as well. I really like pairing the two as I'm a lip-rubber-together-er and I'm still learning how to wear lipstick lol. I also seem to have perpetually dry lips and unfortunately, this matte lipstick on its own will highlight any flaky bits I may have. I'm working on my hydration so hopefully this will help out with my lip issue as well.
As you can see, gorgeous colour on my arm – but no dry lip-skin bits to compete with.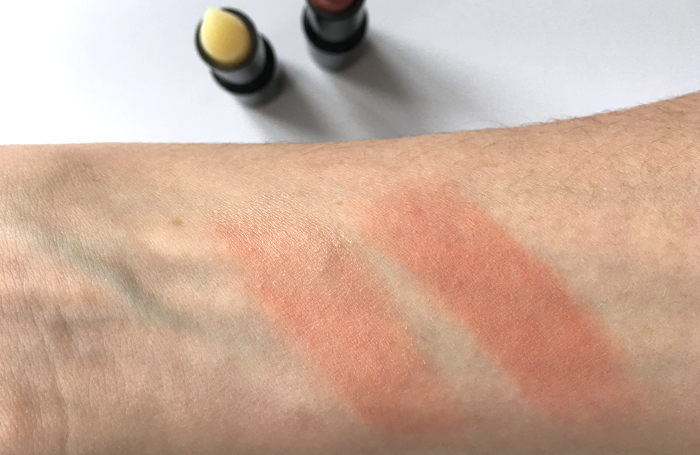 To celebrate the launch, Green People are offering a 15% discount with the code NUDEOBSESSION ! This code will be valid until April 31st. Check out their swatches HERE to see how it compares with some other conventional lipsticks – SAFE DUPE ALERT!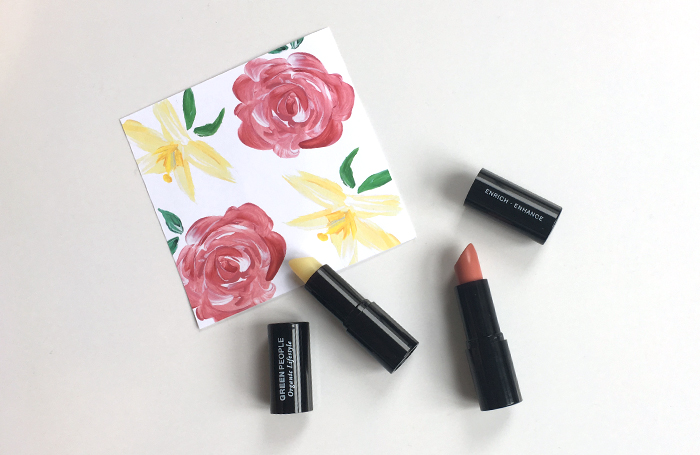 Tag me in your pics if this becomes #yournudeobsession, I would love to see!
Love,